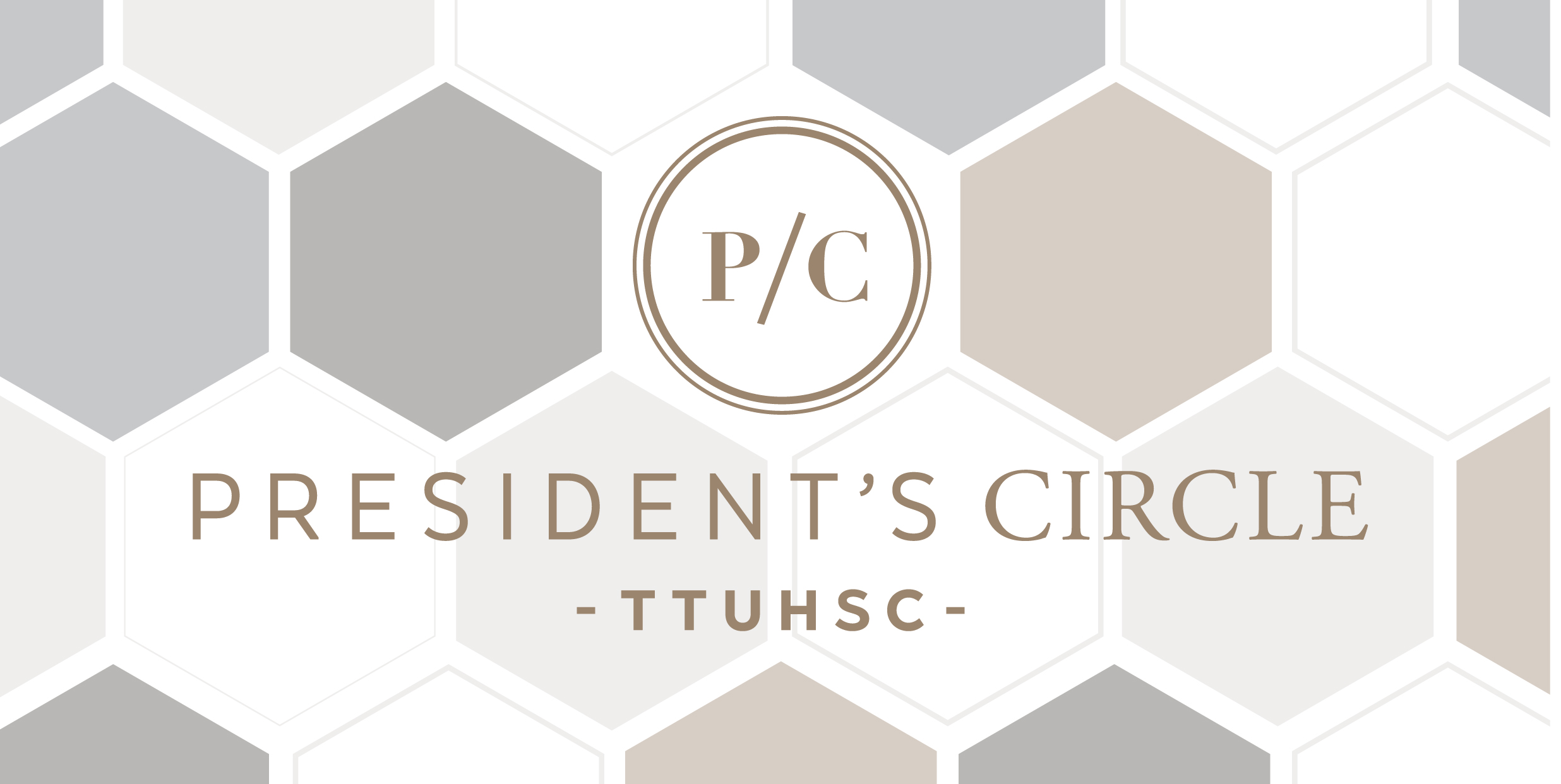 Our story started out of necessity.
West Texas needed doctors; Texas Tech University Health Sciences Center (TTUHSC) not only answered that call, but we've gone above and beyond by educating future physicians along with health professionals in all disciplines. We are now graduating the most health care professionals annually in the state, and our alumni are in leadership positions teaching the next generation of providers as well as influencing policy and providing exceptional care.
We have accomplished much, but we're also just beginning.
The President's Circle supports new initiatives enriching our academic and research efforts and enhancing our impact on the health of those who live in the communities we serve. And in doing so, we know our impact will also be felt around the world.

As a President's Circle member, you are making an investment in TTUHSC's tomorrow, with benefits for you today.
Thank you for helping establish this incredible university and ensure its solid foundation. I'm grateful for your commitment to date and look forward to our partnership in TTUHSC's tomorrow.
Tedd L. Mitchell, M.D.
TTUHSC President