Public Health Certificate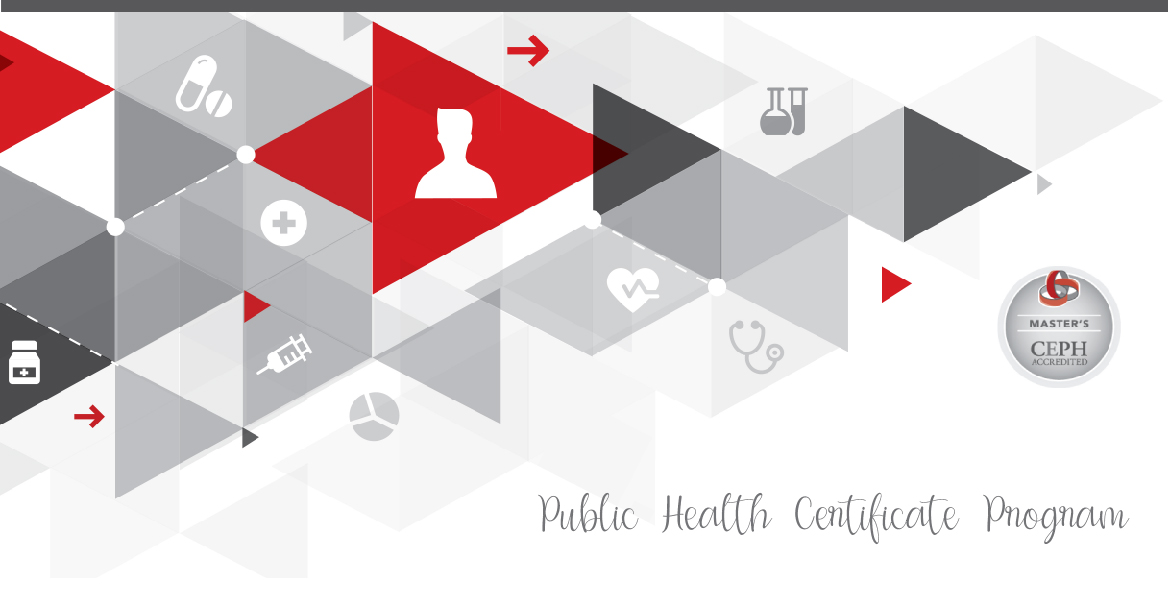 ---
Certificate in Public Health
The Julia Jones Matthews Department of Public Health is proud to offer the Master of Public Health (MPH) degree program and the Certificate in Public Health. The training emphasizes the knowledge and skills of core public health fields and the integration and application of those fields to public health practice. The MPH will provide students with the knowledge, skills, and values needed to succeed in careers that bridge medicine and public health.
The certificate program is for students who wish to have an extra credential, but may not be ready to pursue a Master's degree. Courses are available in-person or online, and the program can be completed with 15 credit hours.
Application Process
To apply for admission to Texas Tech University Health Sciences Center Certificate in Public Health program, applicants are required to complete the online application. Deadlines for both international and domestic students are October 15 for Spring applicants, March 1 for Summer applicants, and June 1 for Fall applicants. Applications for the Certificate Program are done through the BioRaider Application Portal.
Admissions Requirements
A bachelor's degree or the equivalent from an accredited college or university.
The applicant's undergraduate record including grade point average (based on a 4.0 system).
Two letters of recommendation, which can be from former faculty or current employer.
A statement of purpose describing why the student is interested in the online certification.
A personal interview may be requested.
NO GRE REQUIREMENT
Course Requirements To Complete the Certification
Completion of 15 semester credit hours* of required coursework to introduce students to the knowledge and skills of the five core disciplines of public health
Certificate courses (View Online Curriculum):

Social & Behavioral Health Sciences
Introduction to Epidemiology
Basic Environmental Health Sciences
Public Health Policy
Introduction to Biostatistics
*If a student decides to pursue the MPH degree, the 15 credit hours can be transferred over into the MPH degree if the student meets all criteria, which includes taking the GRE exam.
Questions regarding the Certificate should be directed to:

Lubbock Campus

Abilene Campus

John Baker
Student Affairs Advocate
3601 4th St., Stop 6206
Lubbock, TX 79430
T: 806.743.2556
john.f.baker@ttuhsc.edu

Patrick Lloyd
Associate Director of Student Services
1650 Pine Street, Office 1104
Abilene, TX 79601
T: 325.696.0413
patrick.lloyd@ttuhsc.edu