The Identity Guidelines were established to bring consistency and greater visibility to the marketing and communication efforts of Texas Tech University Health Sciences Center.
Clearly defining who we are and what sets us apart from other institutions of higher education around the state and nation will help us deliver the message that great things are happening at our university.
OUR IDENTITY & LOGOS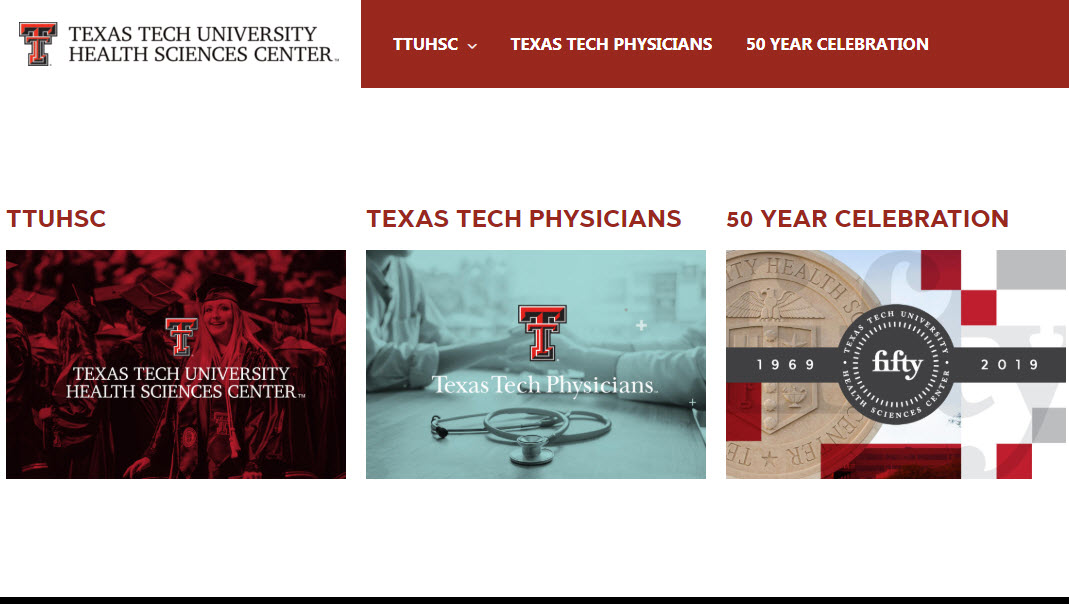 Communicating who we are and what we stand for to our internal family of students and professionals, as well as the communities we serve, is vital to TTUHSC's continued recognition and growth.
Visit the new www.ttuhscbrand.com site for identity guidelines, logos and more.
BRAND APPROVALS
All TTUHSC entities must submit marketing and advertising materials for review prior to purchase or placement. This includes, but is not limited to, print advertising, brochures and other materials, giveaway/promotional items, invitations, digital ads and graphics, radio and television ads, billboards, magazines and other promotional materials.
To submit your item for approval, email brandapprovals@ttuhsc.edu.