Empowering Women, Forging New Alliances
TTUHSC doesn't just teach — it questions and provokes. As part of this mission to challenge its community and inspire meaningful leadership, the School of Medicine is committed to creating a diverse and equal leadership team dedicated to empowering women, forging new alliances and moving the needle on workplace equality.
Through strong female leadership, networking opportunities and engaging presentations by women in medicine throughout our university, TTUHSC equips women and men to support and encourage women's advancement.
Why Women in Leadership Matters
From learning to speak up to unbalanced representation in important decision-making, women can face many workplace challenges as they climb the ranks in their careers. Medicine is no exception.
For the first time in history, "the number of women enrolling in U.S. medical school exceeded the number of men" in 2017. While a revolutionary milestone, today women make up only 34% of physicians in the U.S. and still have little representation in medical leadership.
At TTUHSC, we prioritize building equity and access for women in leadership to create diversity of thought and skills in the medical field. With equal representation and an array of backgrounds and perspectives, we will work to create an inclusive workspace that provides groundbreaking patient care.
Women in Leadership Organizations
One way TTUHSC is working to address the challenges of women in leadership is to create and allow spaces where women can come together to empower each other and work toward fixing unbalanced representation. Learn more about available organizations at TTUHSC:
Student organizations are a valuable way to fostering women in leadership from the very beginning. AMWA is a student organization whose objectives are to
bring together women medical students and physicians
promote their education and training
educate them and the public on the health issues of women
encourage women to study and practice medicine
ensure them equal opportunity to do so
cooperate with other organizations having comparable interests
and to support medical relief services
Contact Pam Prosser for more information.
The Laura W. Bush Institute for Women's Health was established within TTUHSC in 2007 to create a new approach to women's health care. There is a focus on collaborative multidisciplinary network to make revolutionary discoveries in medicine and further research and educational programs to benefit communities, patients and health care providers. Learn more.
The Faculty Women's Club is open to all TTUHSC women faculty, faculty wives and residents' wives. The objective of the organization is to provide a support network of women who understand the unique aspect of medical life, support recruitment efforts by hosting candidates during the interview process and more. Get Involved.
Female Leaders at TTUHSC
TTUHSC employs a variety of respected female researchers, directors, doctors and other women in leadership. Meet a few of our many notable female leaders.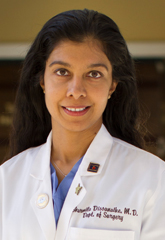 Sharmila Dissanaike, M.D.
Professor and Chair | TTUHSC Department of Surgery
Assistant Medical Director | Timothy J. Harnar Burn Center at UMC
Dissanaike is renowned for her experience in trauma care, burns and critical care. As a professor and chair in the Department of Surgery, she has received numerous awards from residents and students. She is active in clinical surgery and serves a number of roles on national committees including, the American Burn Association and American College of Surgeons Committee on Trauma.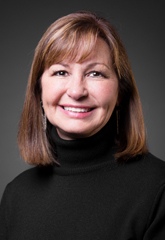 Cynthia Jumper, M.D.
TTUHSC Correctional Managed Health Care
A former chair of Internal Medicine at TTUHSC, Jumper has made an incredible impact on our university. She is currently working with the university's correctional managed health care to provide care to over 32,000 offenders in West Texas. Jumper is a critical care medicine specialist and has been practicing for 30 years.
Lesley Motheral, M.D.
Pediatrician
Texas Tech Physicians
Motheral specializes in pediatrics at Texas Tech Physicians and is affiliated with multiple hospitals in Lubbock, Texas. For 13 years, she has provided compassionate care and goes out of her way to make her patients feel safe and important.
Josee Guindon, Ph.D.
Professor
TTUHSC Pharmacology and Neuroscience
Guindon leads a lab to investigate using behavioral, pharmacological and molecular biology to better understand the different mechanisms involved in pain pathways. Her goal is to better improve patient care suffering with chronic pain. She received $691,332 in grants, over five years to study the mechanisms of cannabinoid tolerance. Guindon is a remarkable leader in pharmacology research.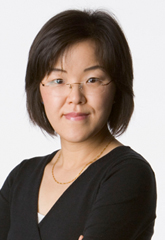 Ming Kang, Pharm.D.
Professor | TTUHSC Department of Pediatrics – SOM Cancer Center
Director | Clinical Pharmacology Laboratory - SOM Cancer Center
Kang works as a professor and director at TTUHSC. She has extensive experience in pediatric cancers, cancer biology and clinical and medical pharmacology. Her research has been continuously funded by both Cancer Prevention and Research Institute of Texas (CPRIT) and National Institutes of Health (NIH).
Denise Deshields, M.D.
Executive Medical Director
TTUHSC Correctional Managed Health Care
Deshields works as the executive medical director of TTUHSC's Correctional Managed Health Care that provides care to over 32,000 state offenders in West Texas. With over 20 years' experience as a doctor, Deshields has helped TTUHSC become a leader in correctional managed care while also providing care as a family medicine doctor in El Paso, Texas.