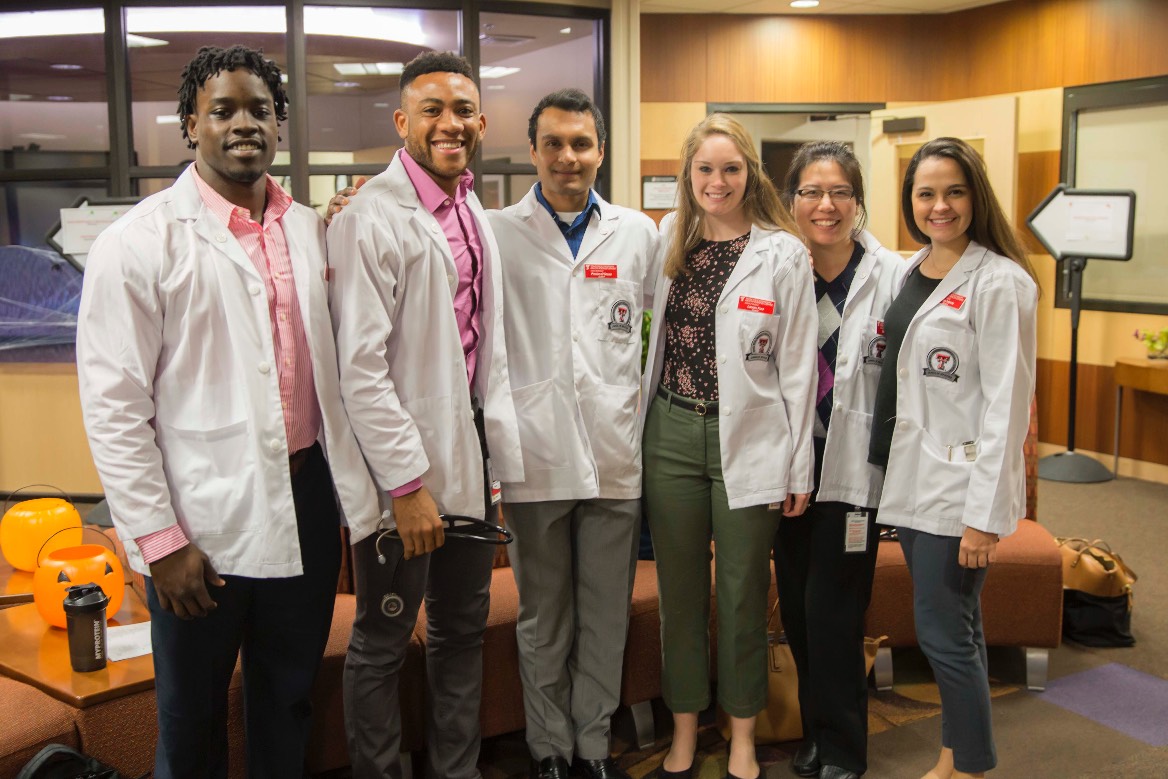 Visit the TTUHSC School of Medicine
Texas Tech University Health Sciences Center School of Medicine uses VSLO, the Visiting Student Learning Opportunities, to receive visiting student applications. To apply to our institution, please complete a VSLO application for your preferred electives and dates. VSLO is currently only available for medical students from the United States LCME accredited schools. For more information on VSLO or to see our school's course catalog, please visit the AAMC website or call (202)-478-9878. Additionally, please note our immunization requirements for visiting students.
Thank you for your interest in visiting student opportunities at Texas Tech University Health Sciences Center School of Medicine. We are following the recommendations of the Coalition of Physician Accountability (CPA) regarding away experiences. The work group recommends that for the 2021-22 academic year, away rotations resume no earlier than Aug. 1, 2021, with the following guidance:
• After April 15, learners may begin applying for and scheduling in-person away rotations with a start date of Aug. 1 or later.
• Programs hosting learners for away rotations are encouraged to adhere to May 1 as the date to begin processing away rotation applications that begin on or after Aug. 1.
• Given the compressed timeline paired with an inadequate quantity of electives available for completion, medical schools are encouraged to limit approved away rotations in any specialty to one per learner, except in cases where additional rotations are needed to complete graduation or accreditation requirements. Residency programs are encouraged to take into consideration if a learner exceeded the one away rotation limit during the residency selection process.
• Programs may continue to offer virtual electives to provide opportunities for learners to explore the specialty and program.
• The work group will continue to monitor the information and plan to provide an update to the community no later than April 15, either confirming that Aug. 1 remains an acceptable start date or creating a new start date.
IMPORTANT NOTE: TTUHSC application dates and offers are subject to change due to the timing and scheduling of our students.