"Confidence... thrives on honesty, on honor, on the sacredness of obligations, on faithful protection and on unselfish performance. Without them it cannot live." ~ Franklin D. Roosevelt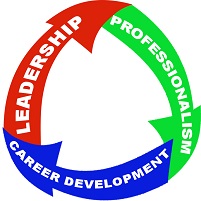 At the Office of Professional Affairs, we know that Professional Development is intricately tied to the performance of a student's profession as part of his or her education. For this reason, we seek to help students in any way we can with finding fellowships and residencies while at TTUHSC School of Pharmacy.
Learn more about the differences between Residencies and Fellowships here. Here is the TTUHSC School of Pharmacy's Timeline for Residency Applications.
Below is a listing of various fellowship and residency opportunities presented to the Office of Professional Affairs for TTUHSC SOP students. For further information, contact our office.
Fellowship and Residency Opportunities
Fellowships
Residencies