"If you wish to achieve worthwhile things in your personal and career life, you must become a worthwhile person in your own self-development." ~ Brian Tracy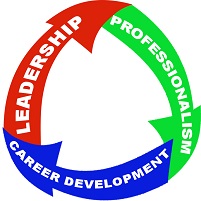 At the Office of Professional Affairs, we know that Professional Development has a great deal to do with Personal Development.
We offer assistance in the areas of Student Leadership, Professionalism and Professional Development, and Career Services but beyond that, all of the faculty and staff at TTUHSC School of Pharmacy seek to help students come into their own as people, not just Pharmacists.
All too soon, our students will embark on the next chapter in their lives as part of the Pharmacy Profession, but we want them to always remember that as soon as they stepped through the doors to this School, they became first a part of our Community and a part of the SOP family - and that never changes.
"Personal brand promotes you as a VIP. It markets your Values, Image and Professionalism." ~ J.D. Crighton