Vice President of Diversity, Equity, and Inclusion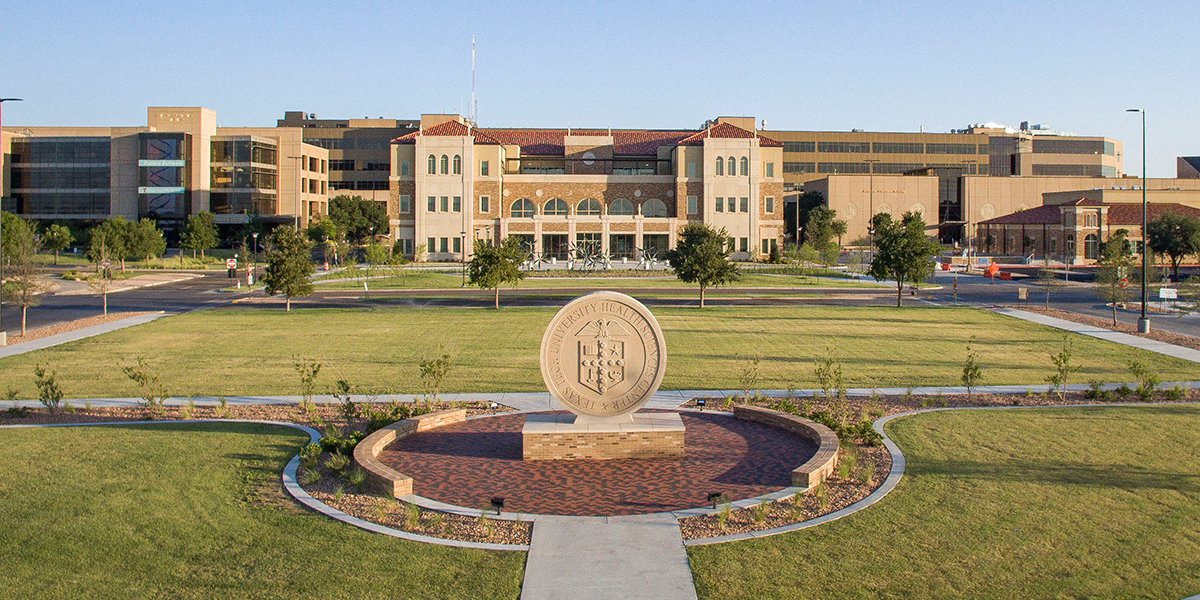 ---
The Opportunity
Texas Tech University Health Sciences Center (TTUHSC) seeks a dynamic, effective, and innovative leader to serve in the role of Vice President of Diversity, Equity, and Inclusion (VPDEI). The VPDEI will have the extraordinary opportunity to join TTUHSC at an exciting period of transition and growth. The position will be responsible for oversight and strategic management of TTUHSC's efforts to create a diverse and inclusive university community in which all team members, and students are treated respectfully and provided with equal access to opportunities at TTUHSC.
The VPDEI will cultivate a learning and working environment that encourages and supports diversity, equity and inclusion throughout the TTUHSC community in alignment with our values-based culture. The position will be responsible for developing strategies to advance and sustain the principles of diversity, equity and inclusion at TTUHSC to further enhance outstanding education, patient care and research in a complex, decentralized environment.
The successful candidate is...
The kind of person…
who sees clearly what must be done, collaborates with critical stakeholders, takes decisive action and communicates transparently;
who sees everything through the prism of core values and who strives to live up to those values in every aspect of work and life;
who never sees other people as merely an expedient means to one's own career success and who earns the trust and love of those they lead;
who, by virtue of servant leadership, commits to a cause larger than oneself, inspires others to achieve Big Hairy Audacious Goals that stimulate progress.
The Role
Reporting directly to the President, the VPDEI is responsible for:
Serving as a key strategic advisor to the President on all matters related to diversity, equity and inclusion;
Collaborating with the TTUHSC community to set priorities and objectives related to diversity, equity and inclusion;
Developing a university-wide action plan that outlines a specific set of achievable goals that will advance diversity, equity and inclusion within our university community;
Developing a strategic framework to prevent, reduce, and respond to any incidents of bias and/or overt aggressions involving TTUHSC students and team members;
Implementing a system to track and manage incidents of bias and/or overt aggressions involving TTUHSC students and team members;
Implementing and coordinating diversity, equity, and inclusion education/training programs across the university including our clinical departments;
Identifying ways to collaborate with and share diversity, equity, and inclusion services with other components of the Texas Tech University System;
Work with programs and schools to enhance the student climate related to diversity, equity, and inclusion and improve the student experience across programs;
Developing coaching strategies and forums for open and reflective structured dialogue to address specific concerns and issues;
Measuring and reporting progress toward diversity, equity, and inclusion objectives;
Assisting with recruitment and retention of diverse faculty, staff, and students including serving as an ad hoc member of admissions selection committees;
Being a community leader for TTUHSC and helping identify barriers in our service area for members of our community that are underrepresented in the health professions and medicine (URiMs).
Pursuing and managing external funding sources related to diversity, equity, and inclusion programs;
Assisting TTUHSC and its divisions in complying with federal and state laws related to diversity, equity, and inclusion;
Participating in and providing routine updates to the President's Cabinet;
Serving as Chairperson of the TTUHSC Diversity, Equity, and Inclusion Committee;
Representing TTUHSC with alumni and external stakeholders and the ability the engage and build relationships;
Collaborating with senior leadership of Texas Tech Physicians to ensure health care quality and equity for all individuals needing services through advancement in cultural competencies;
Working with External Relations to determine the timing and content of communications related to diversity, equity, and inclusion;
Assisting External Relations with other communications, including communications related to patient education, to ensure that content uses appropriate word choice and inclusive tone;
Other duties as assigned.
The Values-Based Culture
TTUHSC began our journey to create a sustainable values-based culture in May, 2018. A very diverse group of 104 HSC team members collaborated to create a draft of the institution's common core values that will drive our cultural renovation. Over 2,600 additional faculty, staff and student team members gave input and contributed to the final version of TTUHSC's Values Based Culture Field Guide. The University's goal is for everyone to hold themselves and others accountable to the behaviors that define our values-based culture. To that end, the office of the Chief People Officer formed five collaborative and cross-functional Values Integration Teams to help integrate HSC values into daily work and processes. Each of the teams is focused on helping to create the environment that allows all individuals to live authentically in alignment with our values-based culture.
TTUHSC has worked hard to recognize those who are living our values, knowing that together the university community will change the culture and make a positive impact on our students, patients, TTUHSC stakeholders, and each other. For more information regarding TTUHSC's Values-Based Culture, please visit the Office of People and Values.
The University
The Texas Tech University School of Medicine was created by the 61st Texas Legislature in May 1969 as a multi-campus institution with Lubbock as the administrative center, and with regional campuses at Amarillo, El Paso, and Odessa. In 1979, the charter was expanded to become the University that is now home to the TTUHSC School of Medicine, School of Nursing, School of Health Professions, Jerry H. Hodge School of Pharmacy, and the Graduate School of Biomedical Sciences with campuses in Abilene, Amarillo, Dallas, Lubbock, Midland and Odessa. The regional campus in El Paso has grown to a separate sister university, TTUHSC El Paso. TTUHSC's schools are committed to regionalized, interdisciplinary, multi-campus educational experiences, and to the related biomedical research, graduate studies, patient care and community service required of a health sciences center.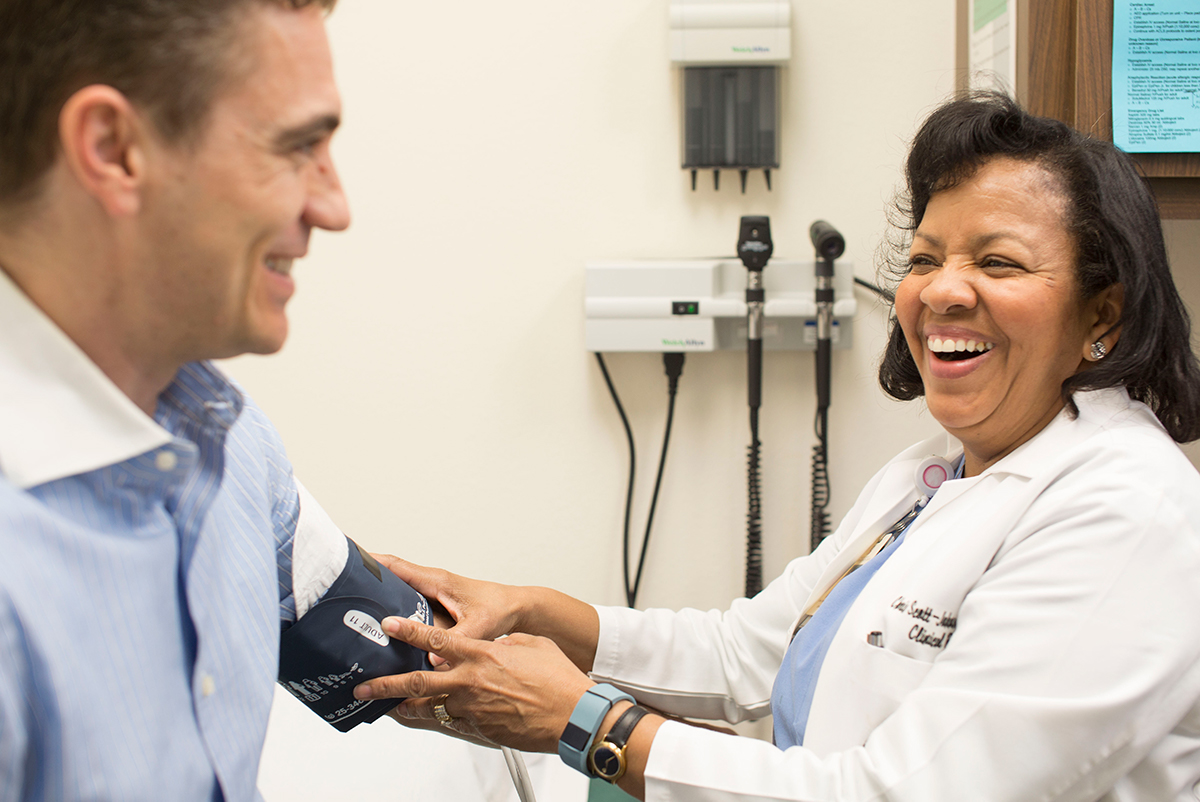 Home to 763 full-time faculty and 3,104 full-time staff supported by a budget of over $760 million, TTUHSC has as its major objectives the provision of quality education and development of academic, research, patient care, and community service programs to meet the health care needs of West Texas, which in total is comprised of 108 counties and represents 50% of Texas' land mass and 13% of its total population. This 131,000 square mile service area and population of 2.75 million has been, and remains, highly underserved by health professionals and accessible health care facilities, despite the substantial and meaningful contribution made by TTUHSC. While underserved, this area is a strategic region for our nation providing the majority of food, fiber and energy for the United States. Thus far, TTUHSC has trained more than 28,000 health care professionals who are serving patients and driving medical discovery in tangible, life-changing ways – both for the residents in its immediate service area and around the world.
Demographic shifts in West Texas populations, as well as socioeconomic and epidemiologic characteristics of its sub-groups, create major and specific demands for service. While education of students and residents remains the primary focus of the institution, there has been an important impact on the health status of West Texas. The lack of a single locus of population density has resulted in the regionalization of medical and health care education and patient care on multiple geographically separated campuses. In providing an excellent quality undergraduate, graduate, and continuing health professional education at each site, the health needs of the larger community have been better met and relevant indices of health status demonstrate significant improvement. A primary effort is made to achieve a balanced group of students encompassing underrepresented minorities, diverse age groups, and heterogeneous backgrounds in educational and life experiences and to continue to provide excellent health care for the people of West Texas, a special effort is made to recruit applicants from West Texas and from rural and border communities. Students from these areas are more likely to service their home regions upon graduation, which ensures the long-term perpetuation of quality health care in West Texas and that the objectives of TTUHSC are continually met.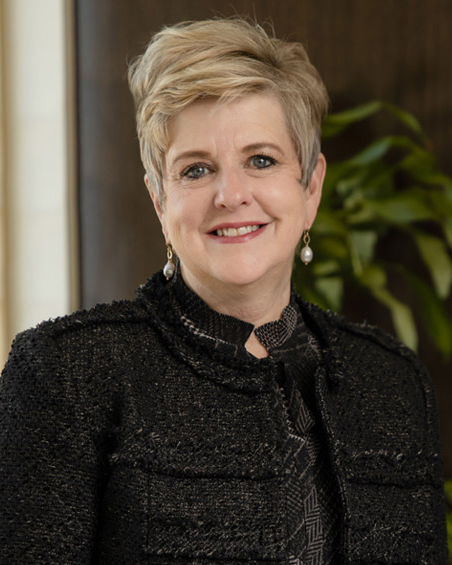 Lori Rice-Spearman
Recently, TTUHSC conducted two rigorous hiring processes to select our President and our Provost and Chief Academic Officer. It was critically important in those selections, as it is with the SVPRI, that we choose leaders who model our values-based culture and have the technical and leadership experience to lead us to reach our visionary goals.
In 2020, the Texas Tech University System Board of Regents chose Lori Rice-Spearman, Ph.D., to serve as TTUHSC President following the promotion of the university's former president, Tedd Mitchell, M.D., to serve as Chancellor of the Texas Tech University System. Dr. Rice-Spearman was selected because of her depth of knowledge of the health care education system, her passionate vision for the future of health care delivery and her deep alignment with our culture.
President Rice-Spearman recently announced the appointment of Dr. Darrin D'Agostino as our Provost and Chief Academic Officer. Dr. D'Agostino brings to the position a strong vision to unite the efforts of TTUHSC's five schools toward achieving the institution's objective to providing more meaningful interprofessional education and fully supports and is in close alignment with TTUHSC's Values-Based Culture.
Like Texas itself, TTUHSC is an independent entity that is part of a larger union, the Texas Tech University System. As a university separate from Texas Tech University, TTUHSC has been entrusted with a singular charge: to teach the next generation of doctors, nurses, pharmacists, researchers and health care professionals while simultaneously providing the people of West Texas with world-class patient care—both an institution of higher learning and a place where real people come for life-saving medical care.
Being part of the TTUHSC team means being part of a diverse and supportive community. Here, everyone plays a vital role. Ranked as a "Great College to Work For" by the Chronicle of Higher Education, TTUHSC provides so much more than just a job. For more information about TTUHSC, please visit www.ttuhsc.edu.
Texas Tech University Health Sciences Center is committed to fostering a diverse, equitable, and inclusive environment that values and embraces the different ethnicities, races, cultures, ages, abilities, sexual identities, and systems of belief that comprise the TTUHSC community. Grounded in our Values-Based Culture, we are steadfast in our commitment to cultivating a workforce that is equipped to meet the evolving healthcare needs of all those living in our communities.
Office of Diversity & Inclusion
Texas Tech University Health Sciences Center
Centers, Offices and Committees
The Campuses
Living in Lubbock
From cultural festivals to classical symphony concerts, Lubbock has a taste of something for everyone.
As the first designated cultural arts district in the state of Texas, Lubbock is a fast-growing city that is home to award-winning restaurants and wineries, a thriving arts community and a vibrant live music scene.

With an average commute of just 18 minutes, Lubbock was recently named amongst the Top Five US cities with the best traffic, and one of the Top Five cities with the best work-life balance.¹ On top of that, Lubbock offers a higher standard of living at a lower cost than almost anywhere else in the nation.²
Lubbock is the only city in the nation with a comprehensive university, a health sciences center, an agriculture college and a law school in one location, making Texas Tech University System the second largest contiguous university campus in the United States.³
Sitting 3,200 ft. above sea-level and averaging 265 days of sunshine per year, Lubbock is a comfortable place to call home year-round. Additionally, Lubbock is convenient to many outdoor excursions, including Lake Alan Henry, Palo Duro Canyon, Caprock Canyons State Park, Big Bend National Park and the Rocky Mountains.

Learn more about Lubbock: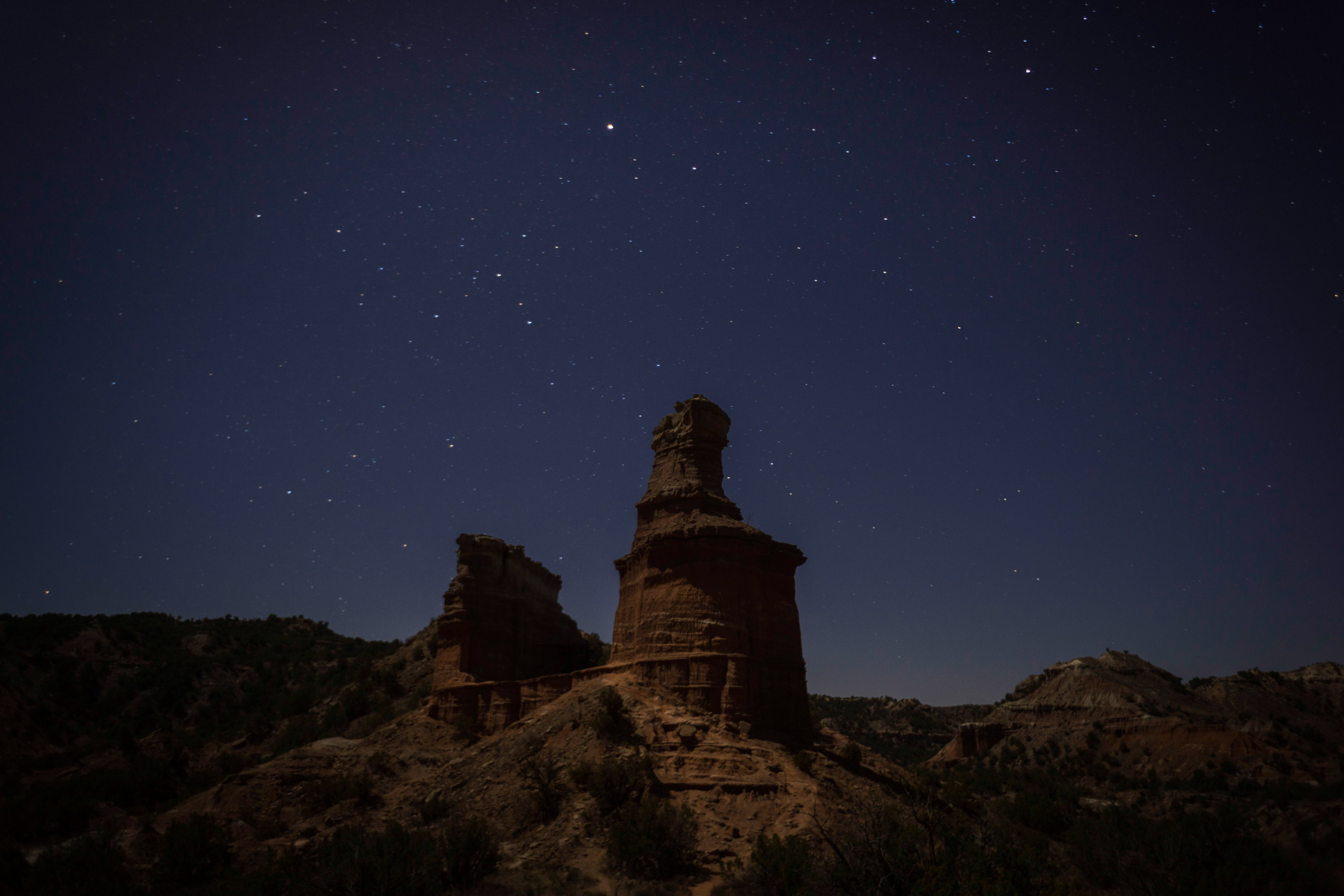 Candidate Qualifications
Education and Experience
Successful candidate will have a master's degree, doctorate preferred, in a relevant field and at least five years' experience developing and implementing programs focused on diversity, equity, and inclusion in large and complex organizations, ideally within healthcare organizations or institutions of higher education.
Candidates for the VPDEI at TTUHSC must possess the following qualifications and experience:
Significant educational, professional, and life experiences that have prepared the candidate to effectively lead diversity, equity, and inclusion efforts at TTUHSC;
Extensive knowledge of diversity issues, current trends and best practices;
Demonstrated ability in managing change throughout an organization;
Prior experience with building and implementing diversity and inclusion related education and training;
Subject matter expertise in federal and state laws and regulations related to equal opportunity and affirmative action;
Demonstrated ability to work collaboratively with internal and external stakeholders;
Demonstrated ability to collect and analyze data to assess programs;
The ability to listen, persuade, show appreciation, and collaborate with interdisciplinary teams;
Excellent change management and conflict-resolution skills;
Demonstrated ability in building relationships of trust with groups or individuals with diverse backgrounds;
Excellent written and oral communication skills;
Expertise in strategic planning and assessment.
Application Procedure
The Search Committee will begin reviewing applications immediately and will continue to accept applications until a desirable pool of applicants are received. Applicants must submit a cover letter, diversity statement, resume/CV, and statement of vision or purpose. All applications will be handled in confidence and will remain confidential until the selection of the finalists, whose names and application materials will be made public.
Applications are no longer being accepted for this position. Thank you for your interest.


TTUHSC is required by law to notify you of the University's compliance with federal and state laws, including but not limited to, Title VII¹, Title IX², the Jeanne Clery Disclosure of Campus Security Policy and Campus Crime Statistics Act ³, Chapter 21 of the Texas Labor Code⁴, and the federal E-Verify⁵ system. Texas Tech University Health Sciences Center will not discriminate in its employment practices due to an applicant's race, color, religion, sex, national origin, age, disability, genetic information, sexual orientation, gender identity, or status as a protected veteran.