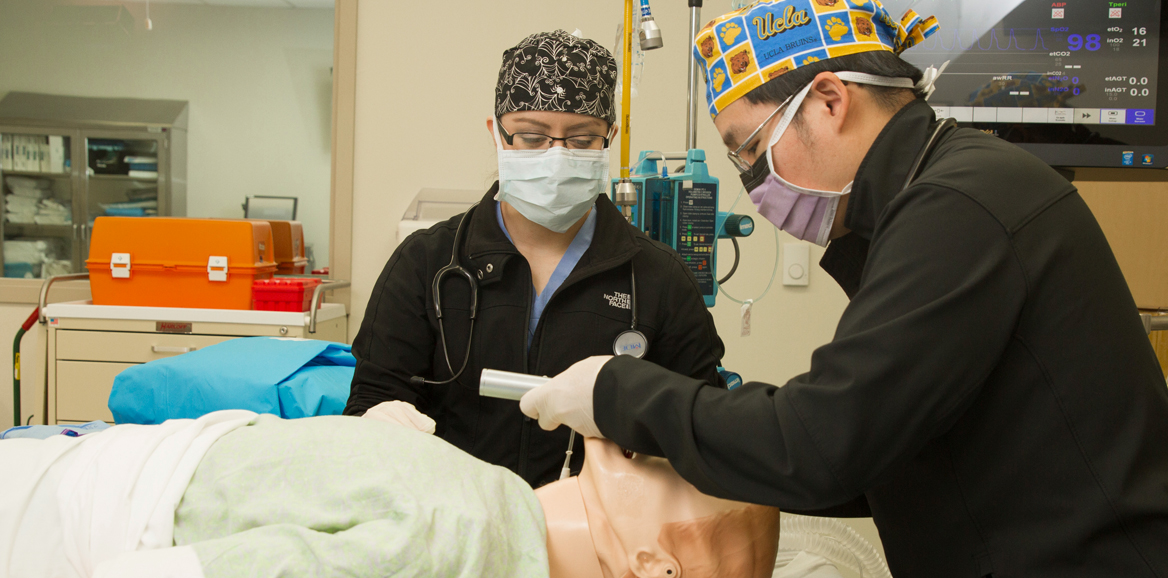 Simulation Training Which Promotes Interprofessional Team Building
The F. Marie Hall SimLife Center
The F. Marie Hall SimLife Center is a 25,000 square foot interprofessional, multimodal clinical simulation center located in Lubbock, Texas. The state-of-the-art center provides multiple realistic health care environments designed to assist learners in acquiring the competencies necessary, each to provide safe, culturally sensitive, quality patient care.
Simulated experiences are designed to prepare learners to meet the unique challenges of today's dynamic technically advanced health care environment. The integration of simulators, standardized patients, authentic medical equipment, and supplies into multiple realistic experiences allows the Center to fulfill its vision; Bringing Learning to Life.
Simulation Instruction Areas
Authentic health care environments that include high-tech equipment, manikins, simulators and supplies needed to facilitate learning experiences like an operating suite and scrub room.
Authentic hospital patient and clinic examination rooms to represent the patient care environment of acute, primary and long-term care facilities.
Computerized digital audio-visual system.
Texas Tech really is on the cutting edge of simulation because of our experience. We've not only developed one of the best laboratories in the country on our Lubbock campus we've actually replicated that times four.
Michael L. Evans, PhD, RN, FACHE, FAAN
Dean and Professor TTUHSC School of Nursing
Texas Tech University
Health Sciences Center
The F. Marie Hall Simlife Center
3601 4th St. STOP 8317
Lubbock, Texas 79430
806.743.2745