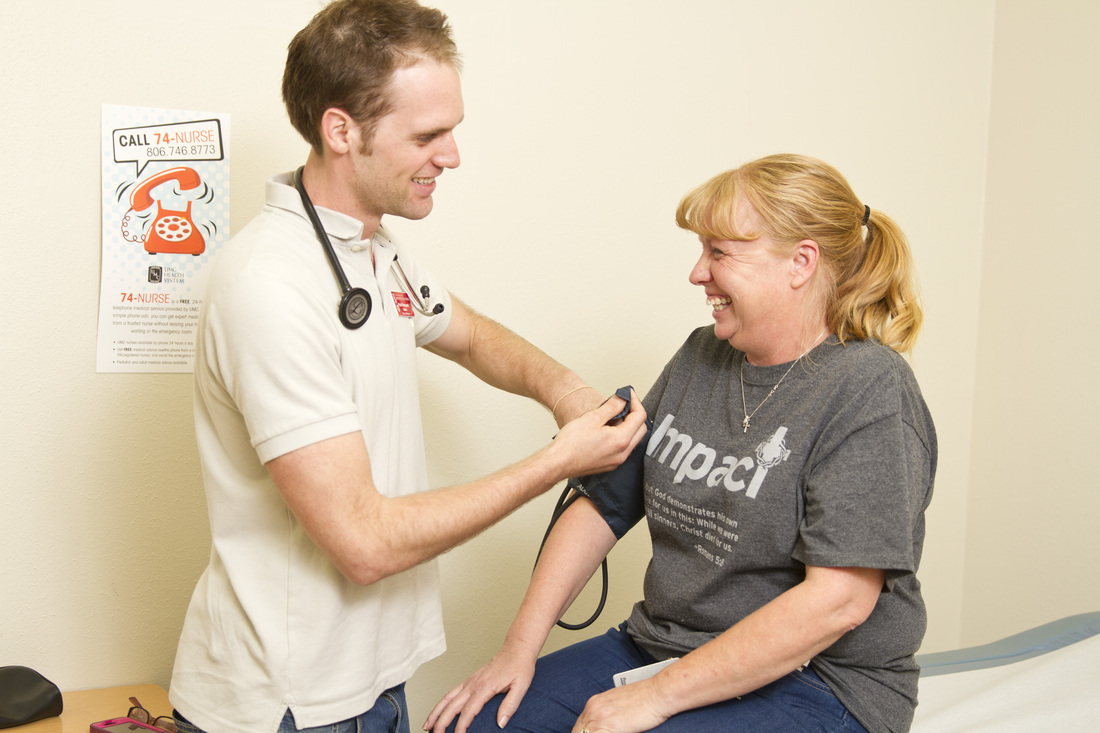 Student Run Clinic
The Free Clinic is an urgent care clinic that seeks to provide free basic healthcare to the working poor and homeless population of Lubbock and concomitantly enhance student education through service to the community. Our healthcare services are offered at no cost to the patient.
Physicians and medical students from the TTUHSC School of Medicine run the clinic every Wednesday night from 6:00 – 10:00 p.m. Our community partner is Lubbock Impact who provides the facility, reception staff, Medicaid counseling, a free meal at 5:30 p.m., pays for the prescriptions we prescribe, and offers a clothes closet.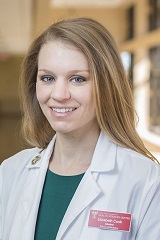 Making a Difference
Elizabeth Cook, a second-year medical student, is from Columbus, Ohio. She received her Bachelor of Fine Arts degree in 2009 from Texas Christian University. Before coming to medical school, she was an elementary school art teacher in the Dallas area for 5 years. More
Clinic dress and equipment - Business casual preferred
If you wear scrubs, they must have a matching top and bottom. Jeans are permitted, but they cannot have holes, tears or stains. Please bring and wear your red TTUHSC name badge and your stethoscope.
Every Wednesday evening
Arrival time for student volunteers - 5:30 p.m.
The Free Clinic
Lubbock Impact
2707 34th Street
Lubbock, TX 79410
(Corner of 34th and Boston, next to Lubbock Ambulance)