Our Clinical Mental Health Counseling Program
The MSMH Program began enrolling students in fall of 2017. The program is actively recruiting students from diverse populations and backgrounds. The program was established and founded in spring of 2017. The TTUHSC Clinical Mental Health Counseling program is one of the first counselor education programs in the United States to train practitioners simultaneously in clinical counseling skills and distance service provision techniques.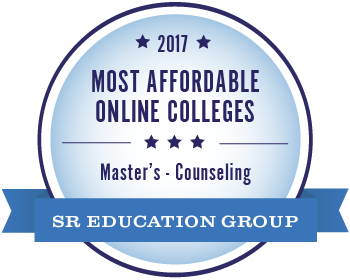 Opportunities for employment and professional growth in the field of Clinical Mental Health Counseling are numerous and growing steadily. A critical shortage of qualified mental health counselors exists throughout the State of Texas and is projected to worsen over the next 10 years. The behavioral healthcare industry is growing rapidly due to recent changes in federal legislation and the Bureau of Labor Statistics projects the need for mental health counselors, in Texas, to grow by 20% from 2012 to 2024.
Using the latest in distance education approaches, the MSMH program is available to individuals throughout Texas, the United States, and the world. This program is particularly designed for students who are currently working full time or cannot undertake graduate studies in a traditional on-site, brick and mortar setting. The TTUHSC Master of Science in Clinical Mental Health Counseling has as an integral part of the curricula an emphasis on telehealth. This model of distance based service provision is a cutting edge technique growing in practice and acceptance nationwide. Building upon the existing strengths of the F. Marie Hall Institute for Rural Health at TTUHSC students will be eligible for certification in telehealth. Students are NOT required to attend a physical classroom.
Program Accreditation
The MSMH program will be seeking CACREP accreditation. Students entering the MSMH program, beginning fall 2017, will complete a 60 hour program of study. The 60 hour program has many direct benefits for students. Students who graduate from the MSMH program will be eligible to pursue a counseling license and certifications. MSMH Graduates will be eligible to pursue certification as a Nationally Certified Counselor (NCC), and be eligible to apply for licensure as a Licensed Professional Counselor (LPC) in many states.
State Authorization
For TTUHSC School of Health Professions to offer online courses in a state other than Texas, TTUHSC must first comply with that state's requirements. These requirements differ from state to state, with requirements being more rigorous and expensive in some states than others. TTUHSC SHP is currently working to gain authorization to offer online courses in all states. If you have any questions, please contact the Office of Admissions and Student Affairs (806-743-3220, health.professions@ttuhsc.edu) for additional information.
University and Program Accreditation
A member of the Texas Tech University System, TTUHSC has been accredited by the Southern Association of Colleges and Schools Commission on Colleges (SACSCOC) as a separate institution from Texas Tech University since 2004. TTUHSC received its reaffirmation of accreditation from SACSCOC in 2009. The next reaffirmation is scheduled for 2019. Contact the Commission on Colleges at 1866 Southern Lane, Decatur, Georgia 30033-4097, or call 404-679-4500 for questions about the accreditation of the Texas Tech University Health Sciences Center. The commission should be contacted only if there is evidence that appears to support the institution's significant non-compliance with a requirement standard.