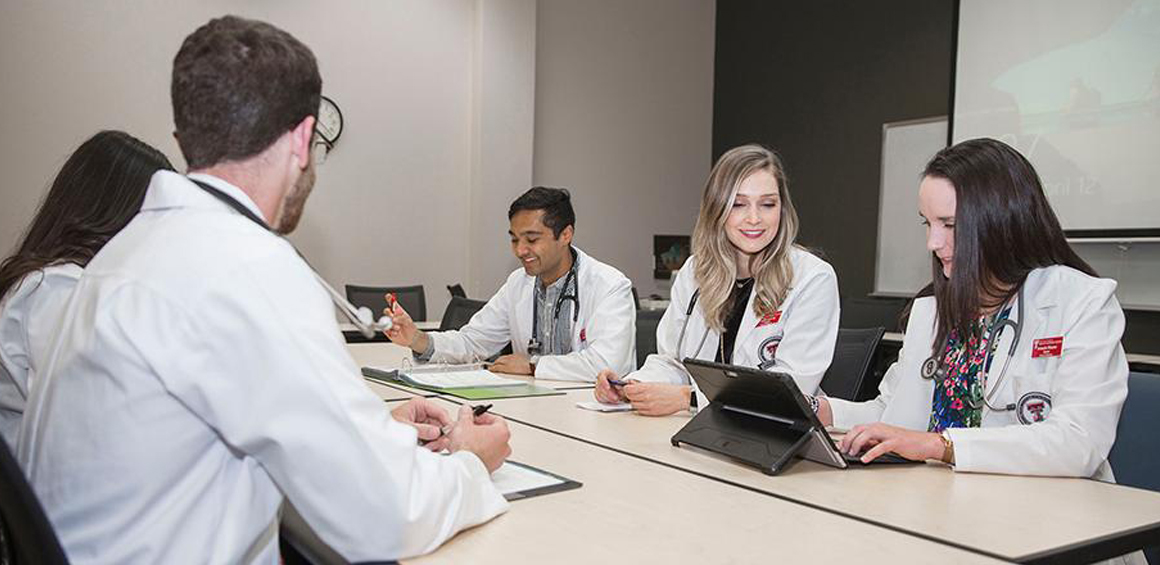 Fostering a Spirit of Inquiry and a Commitment to Excellence
Texas Tech University Health Sciences Center (TTUHSC) focuses on innovation and a commitment to excellence in medical care. Our learning environment fosters the concept of knowing each patient on a personal level so that they receive the best care. We afford our residents with comprehensive training, which encourages a spirit of inquiry and the desire to learn and share knowledge. At TTUHSC, resident training is supported by a rich and diverse group of physicians, scientists, professionals. Our team of educators, residents, and the school as a whole creates an unparallel collaborative environment that produces well-rounded doctors who are excellent caregivers.
We understand that you are embarking on an influential time in your professional training – when you will develop your clinical skills and look to the future of your career. TTUHSC residency and fellowship programs are designed to present opportunities to build hands-on knowledge and experience cutting-edge advances in clinical service, research, and teaching. TTUHSC programs prepare you for the next phase of your professional life. We invite you to explore what we have to offer.
Residency & Fellowship Programs
The goal of medical education (residency training) is to become certified by the American Board of Medical Specialties (ABMS) to practice in a medical specialty. The Texas Tech residency programs are developed in the context of the Physician General Competencies as expressed by the ABMS and the ACGME. Those are:
Patient Care
Medical Knowledge
Practice-Based Learning and Improvement
Interpersonal and Communication Skills
Professionalism
Systems-Based Practice
If you are a young physician considering further professional development, consider joining us!
In August of 1996, the Health Sciences Center expanded its commitment to make a difference in the lives of West Texans by offering a Doctor of Pharmacy degree through the Jerry H. Hodge School of Pharmacy.
Our mission is to enhance the lives of the diverse people of Texas and beyond, through excellence and innovation in: educating health-care practitioners, researchers, and educators, providing pharmaceutical care and service, and advancing knowledge through scholarship and research.
We're ready for the real world. I feel so strongly about the program. TTUHSC trains us so well that I know we are all ready for our next step. You get a lot of freedom and hands-on experience.
Pradeep K. Selvaraj, M.D.
Department of Internal Medicine Resident (Alumni) Texas Tech University Health Sciences Center

Texas Tech University Health Sciences Center ENT Residency Program Approved
In 2015, the Texas Tech University System Board of Regents approved the establishment of the Department of Otolaryngology in the School of Medicine. Now with the ACGME approved residency program, Joehassin Cordero, M.D., chairman of the Department of Otolaryngology, said there is an amazing opportunity to provide better health care to this community. More