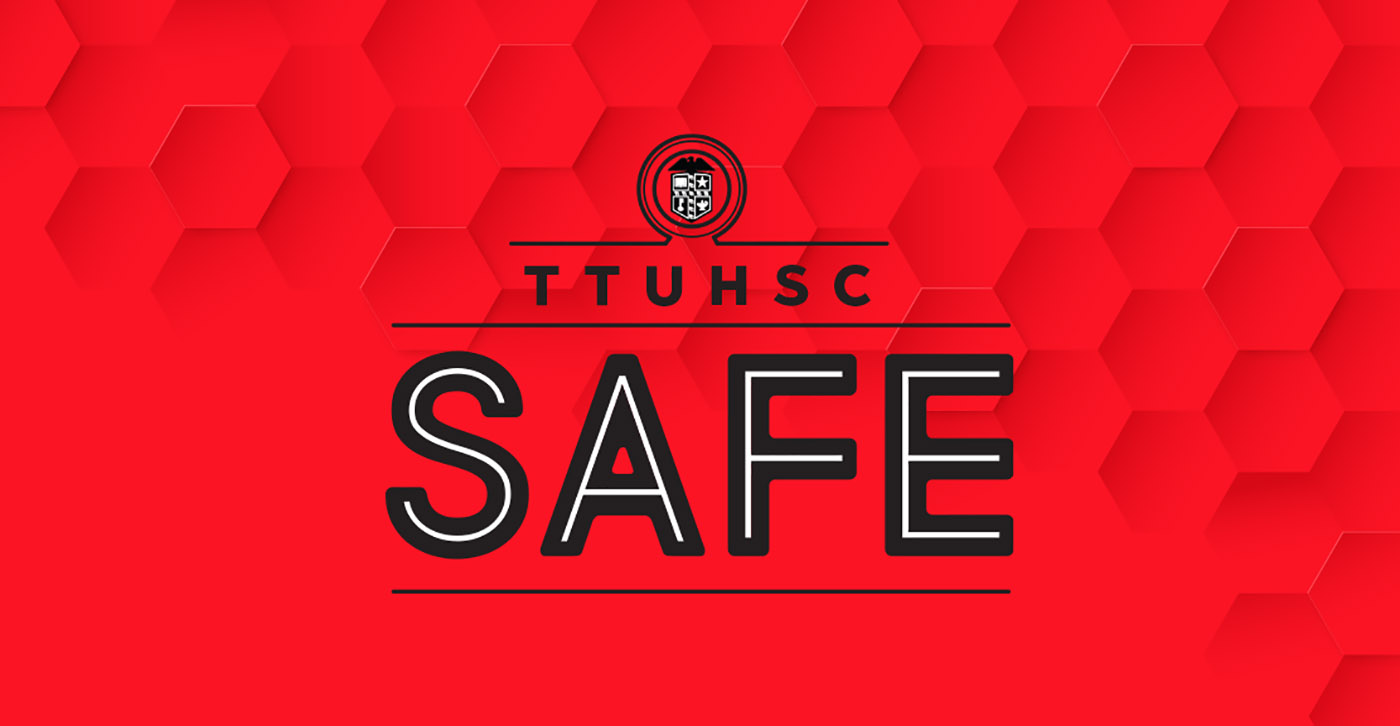 CURRENT SITUATION
Effective April 1, 2022, use of TTUHSC premises for functions and events may proceed in accordance with applicable TTUHSC Operating Policies without any additional COVID-19 related restrictions.
All team members and students who test positive for COVID-19 will need to report such to the Office of Institutional Health through the positive COVID-19 test reporting form. This replaces the previous self-attestation form.
Please continue to reference TTUHSC SAFE page for current safety protocols, balancing increased campus operations with appropriate safety measures.
The priority of Texas Tech University Health Sciences Center is to provide and maintain a welcoming and safe environment for all official university operations, clinical settings, academic instruction and managed care units.
Academic Instruction
University leadership continues to work diligently to maintain safe and healthy learning environments for students and faculty across our statewide campuses and facilities. MORE
Badge Access
As an added precaution, we have limited public access to our buildings. You will need your TTUHSC badge. MORE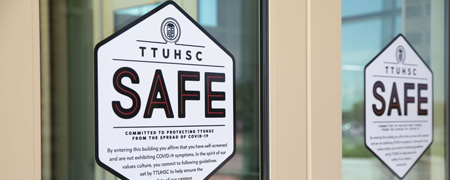 Campus Spaces & Events
In an effort to balance the university's pursuit of excellence with measures that promote and maintain a safe and healthy environment, TTUHSC SAFE includes adherence to specific guidance and policies. MORE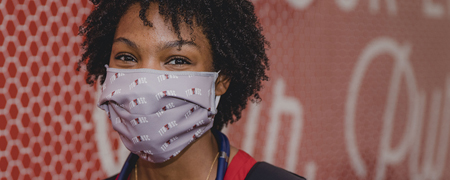 Facial Coverings
As a health sciences center, we respect the right of team members, students, patients, and guests to choose to wear a facial covering in accordance with personal health practices while on the TTUHSC campuses. MORE
Hand Hygiene
Your best line of defense against a virus is right at your fingertips — clean hands prevent spread of disease. MORE
University Operations
TTUHSC campuses are open and continue to take steps to provide a safe and healthy environment for our faculty, staff, students, patients and visitors. MORE
Sanitization & Cleaning
The TTUHSC Facilities and Safety Services team is committed to following CDC recommended practices for the health and well-being of our campus communities. MORE
Personal Self-Monitoring & Reporting
Our students and team members have a significant role in protecting our TTUHSC community. Daily self-screenings completed before coming to campus will help minimize the spread of COVID-19. MORE
Travel Guidance
With the reopening of Texas and other states nationwide, if you choose to travel, we want to help make your trip a safe one. MORE
Managed Care
TTUHSC in partnership with TDCJ has placed protocols in place to ensure the best and safest care possible. MORE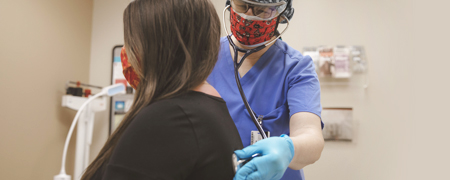 Patients
TTUHSC has implemented safety precautions at our clinics, and now offers virtual appointments to ensure the best and safest care possible. MORE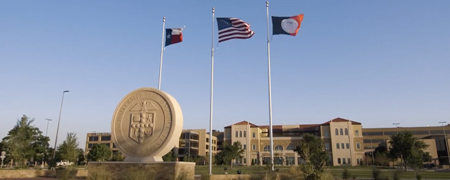 Visitors
We are honored to have visitors on our campuses and look forward to welcoming you once we fully reopen. MORE