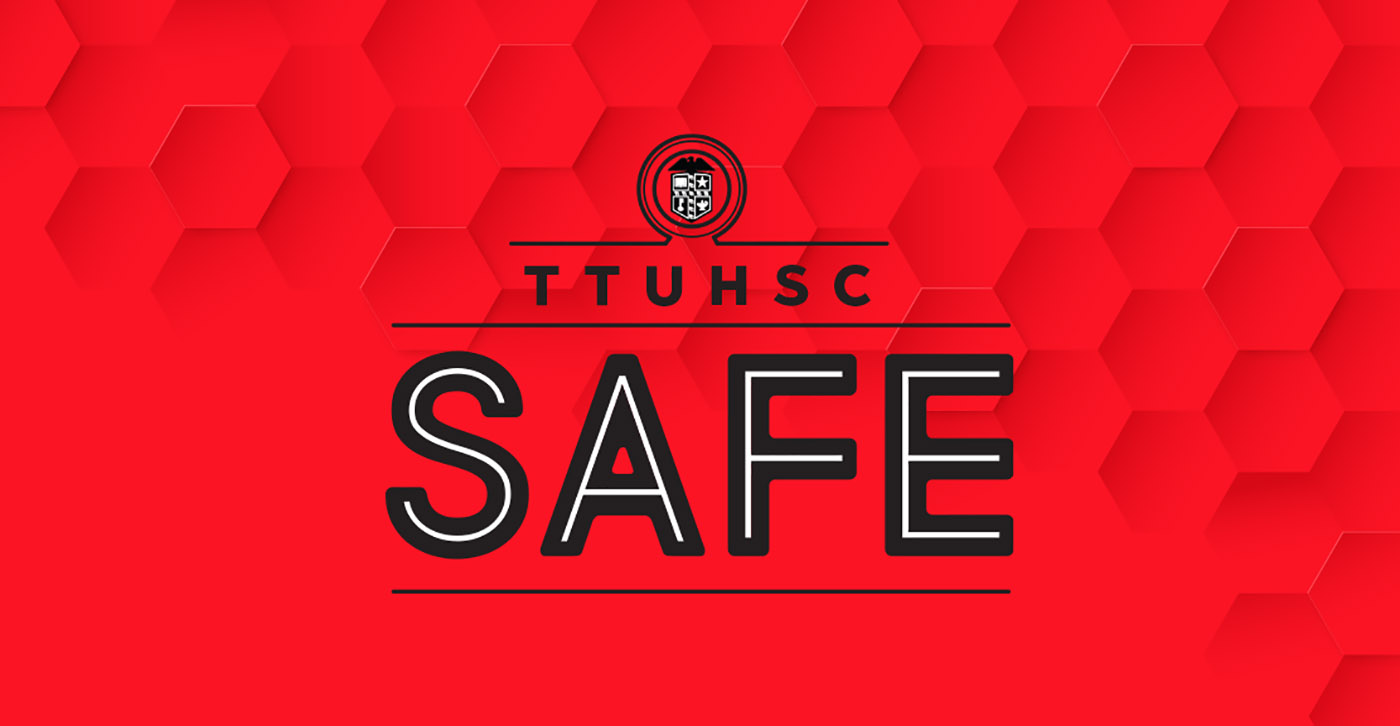 CURRENT SITUATION
On May 11, 2023, the COVID-19 public health emergency expired. Accordingly, there are no further COVID-19 face mask or vaccination requirements for TTUHSC's facilities. However, non-TTUHSC clinical facilities may still have related protocols in place. Please work with your program director and/or supervisor in the event you work or learn at a non-TTUHSC facility that may implement COVID-19 vaccination or related mitigation requirements to understand processes you may need to follow at those sites.
Please continue to reference TTUHSC SAFE page for current safety protocols, balancing increased campus operations with appropriate safety measures.
As a scientific community, we respect the data supporting that being fully vaccinated is the most effective way to prevent the spread of COVID-19. We highly encourage everyone eligible to stay up to date on vaccinations. To find COVID-19 vaccine locations search vaccines.gov, text your zip code to 438829, or call 800-232-0233.
The priority of Texas Tech University Health Sciences Center is to provide and maintain a welcoming and safe environment for all official university operations, clinical settings, academic instruction and managed care units.

Personal Self-Monitoring & Reporting
What to do when you test positive and/or are exposed to COVID-19.
Texas Tech University Health Sciences Center strongly recommends that all students and team members (staff, faculty, fellows, and residents) keep up to date with your COVID-19 vaccinations and receive boosters when eligible. 
To help limit the virus' spread on campus, if you do not feel well, stay off campus until your symptoms resolve. In the event you test positive for, suspect you have or had a known exposure to, or test positive for COVID-19, please follow the university's self-monitoring and reporting protocols.