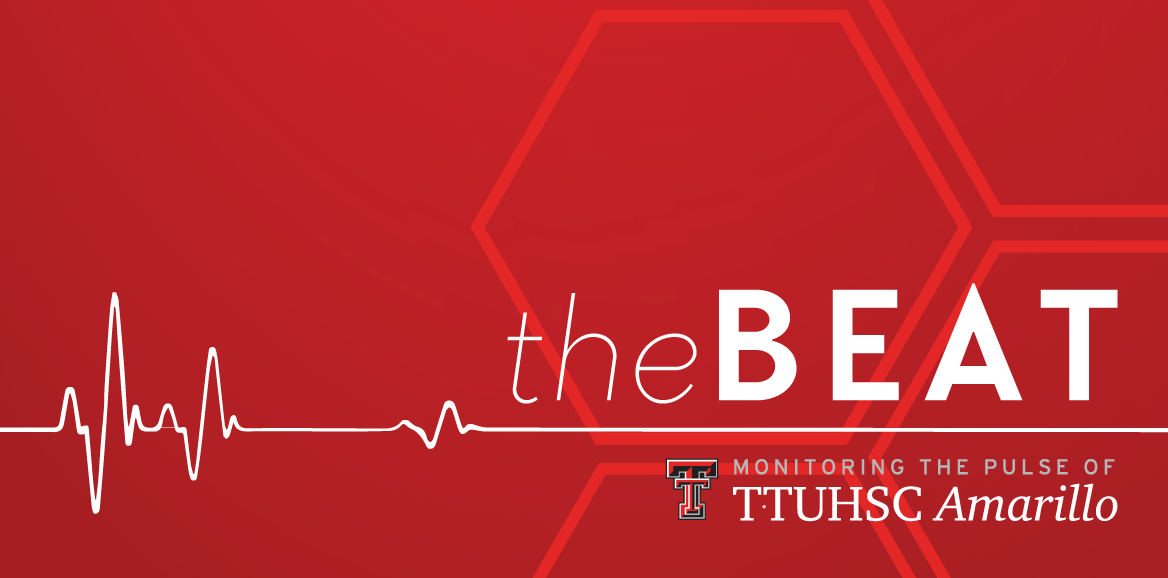 June 2018 Edition (Archives)
School of Medicine in Amarillo Recognizes Residents
The School of Medicine honored its graduating residents May 30 during the 30th annual Resident Recognition Lunch at the Amarillo Country Club. More than 30 residents received honors from their individual departments for their service. MORE»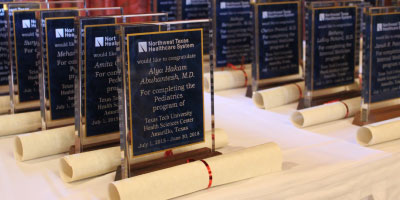 ---
Awards Ceremony Opens School of Pharmacy Graduation Weekend
The TTUHSC School of Pharmacy celebrated the Class of 2018 with its annual graduation awards banquet and graduation ceremony May 19 at the Amarillo Civic Center. MORE»
---
School of Pharmacy Presents Faculty & Staff Awards
The School of Pharmacy conducted its annual Celebration of Achievement May 4 to recognize faculty and staff who have helped make the 2017-2018 school year a special one for students. MORE»
---
Amarillo Campus Supports Red Nose Day
Employees representing multiple departments donned glittery red noses May 25 in support of Red Nose Day, an initiative by Walgreens to combat child poverty. MORE»
---
TTUHSC Thanks Amarillo Fire Department
To say 'thank you' for their courageous efforts during the March 18 wildfire near campus, TTUHSC visited the Amarillo Fire Department May 16 with a banner signed by many members of the TTUHSC community. MORE»
---
Red Raider Football Summer Showcase
Please join Texas Tech University head football coach Kliff Kingsburry on June 6 at 11:30 a.m. at the Amarillo Country Club (4800 Bushland Blvd.). This event is complimentary for members of the Red Raider Club, and tickets are $25 each for non-members. Please RSVP to rrc.events@ttu.edu or 806-834-5654.
---
The Beat is a monthly electronic newsletter produced by TTUHSC Office of Communication & Marketing for Amarillo faculty, staff, students and other stakeholders. All Amarillo faculty and staff are automatically subscribed to the email version.
Please send any information you'd like to include in The Beat to Kelly Podzemny at kelly.podzemny@ttuhsc.edu.