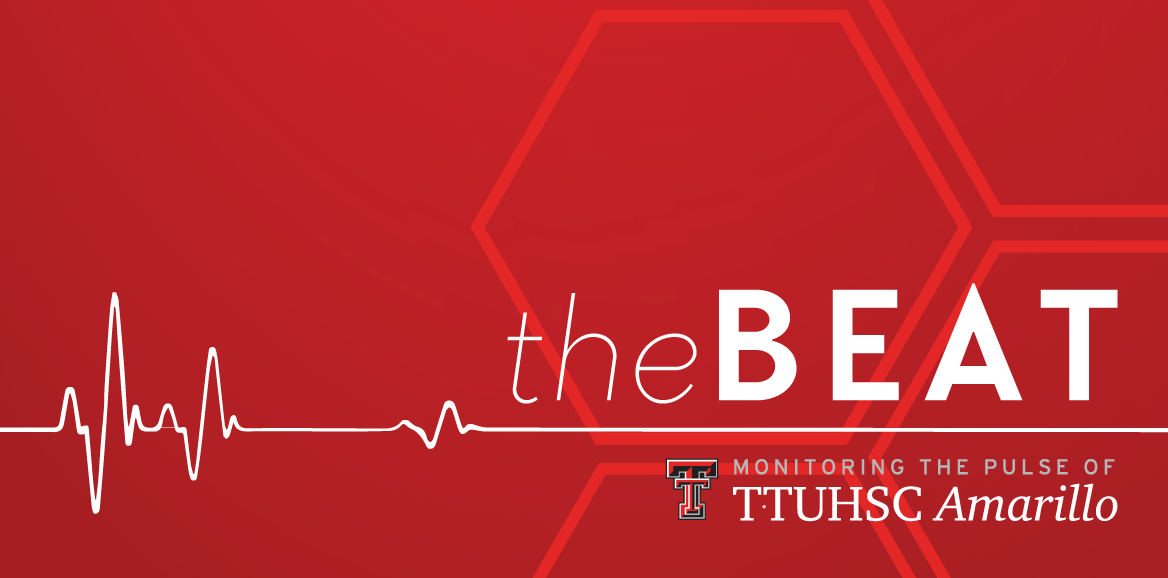 March 2019 Edition (Archives)
Poison Center Sets Spring Medication Cleanout Dates
The Texas Panhandle Poison Center announced dates for its annual three-stop spring Medication Cleanout cycle. The biannual collection will get underway March 23 at the TTUHSC Amarillo campus. MORE»
---
Pharmacy Faculty Granted Tenure, Promotions
The Texas Tech University System Board of Regents approved the promotion and tenure of six School of Pharmacy faculty members Feb. 21, including two from the Amarillo campus. MORE»
---
Pharmacy Students Become Advocates in Austin
Fifty students representing all four School of Pharmacy classes and campuses travelled to Austin Feb. 26 for Pharmacy Day at the Texas Capitol to advocate for more accessible health care for Texas residents and to champion advances in the pharmacy profession. MORE»
---
Graduate Students Earn Awards, Scholarships
Sreedhar Reddy Suthe and Sharavan Ramachandran, Ph.D. candidates in the School of Pharmacy's Graduate Program in Pharmaceutical Sciences (GPPS), each have been named recipients of multiple awards. GPPS students Nehal Gupta, Ekram Chowdhury and Yoon Jung Lee also garnered awards and scholarships recently. MORE»
---
Free Film Screening to Explore Critical Regional Health Issue
The physician shortage and opioid epidemic in rural America will be explored in a free screening of the film The Providers March 18 hosted by Panhandle PBS, the Laura W. Bush Institute for Women's Health and TTUHSC-Amarillo in the School of Pharmacy auditorium. Following the screening, our own Dr. Richard Jordan and Dr. Amy Stark will sit on a panel of physicians discussing issues raised in the film. MORE»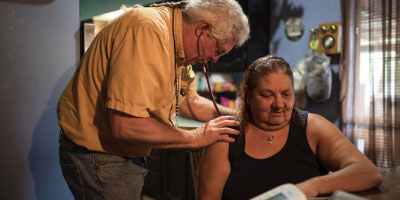 ---
Get FIT to Stay Fit Hosts Colorectal Cancer Roundtable
March is Colorectal Cancer Awareness Month. Get FIT to Stay Fit and the American Cancer Society hosted a colorectal cancer round table on campus March 7, and offered free colorectal cancer screenings for the rest of the afternoon and following day. MORE>>
---
Lactation Room Now Available
TTUHSC acknowledges that a women's choice to breastfeed benefits the family, the employer and society. A nursing mother room is now available on the TTUHSC Amarillo campus for students, faculty and staff to utilize as needed. This room will provide a safe, quiet and private space to express milk at the workplace by using hospital grade pumps permanently located in the room. The room can be found in AMAHSC 4705 (School of Medicine/School of Health Professions).
To access the room, you'll need to either email amahr@ttuhsc.edu or call Human Resources at 414-9950. We will alert Facilities & Operations to issue you a key to the room. You will then pick-up and sign for the key at the Lockshop. You will keep the key until you no longer have the need for it.
For more info, please contact HSCWellness@ttuhsc.edu or visit TTUHSC's Mother and Baby Resources page.
---
The Beat is a monthly electronic newsletter produced by TTUHSC Office of Communication & Marketing for Amarillo faculty, staff, students and other stakeholders. All Amarillo faculty and staff are automatically subscribed to the email version.
Please send any information you'd like to include in The Beat to Kelly Podzemny at kelly.podzemny@ttuhsc.edu.