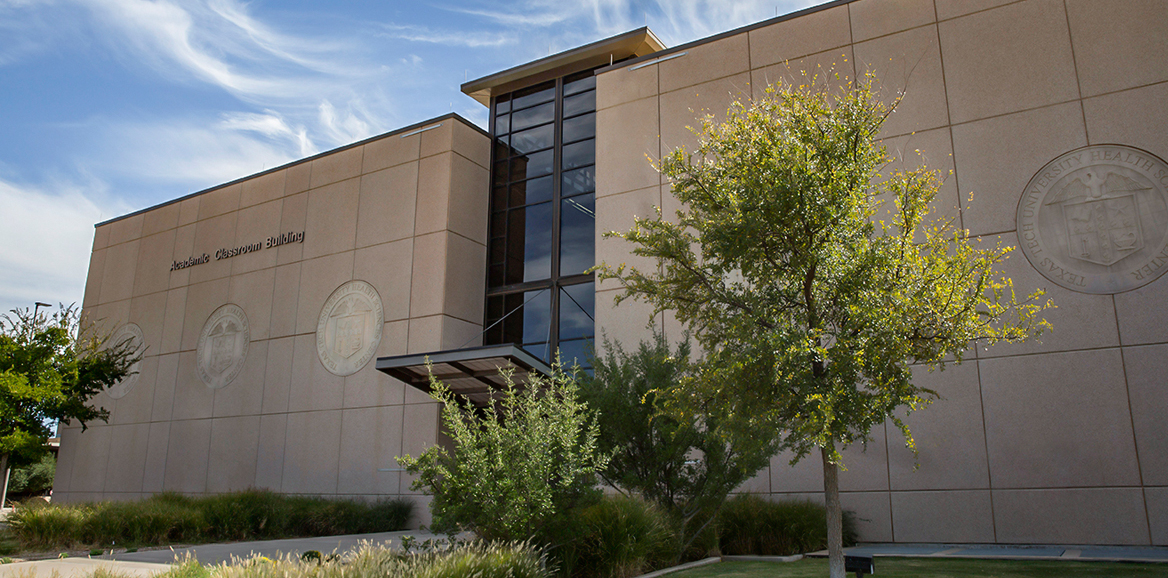 The Texas Tech University Health Sciences Center (TTUHSC) campus in Lubbock offers students the opportunity to expand knowledge in five schools that are on the forefront of health care education. Our programs and facilities give students the opportunity for hands-on research and clinical experience, and various collaborations with community entities provide students the practical knowledge that is vital to their success. Our schools rank among the top institutions in the nation, and our faculty and students are recognized for their accomplishments on local, regional and national levels.


TTUHSC Lubbock Schools
Patient Care
Caring for West Texas - Delivering innovative, collaborative, and compassionate care. Care comes first with Texas Tech Physicians. Our care teams specialize in preventative medicine, expert diagnosis, and innovative treatment. Learn more about the medical practice of TTUHSC
Through research, education and patient care, TTUHSC aims to promote a greater health environment for Lubbock and beyond. We strive to decrease health disparities in minority and rural populations and improve the health of the community through collaborations with area hospitals and health centers. The efforts of our faculty, staff and students influence the community, state, nation and world, and our vision of excellence lights the path for the future in the rapidly growing world of health care. Discover how we are making a difference:
Since 1969, more than 3,700 physicians have graduated from Texas Tech University Health Science Center School of Medicine. West Texas is home to more than 20 percent of practicing physicians from TTUHSC medical school and/or residency programs.
The collaboration between Lubbock city officials, community leaders and TTUHSC has created an innovative economic and academic development model for the future of the region's health care industry.
More than 100 local, rural community and private practicing physicians play a vital role in TTUHSC medical education by meeting the training needs of our medical students and resident physicians.
At Texas Tech University Health Science Center (TTUHSC), we're driven to discover. Advances in medicine and science are the results of new ideas and approaches developed through research. We're leading the way to new treatments and methods of preventative care.
Most importantly, we are finding better and faster ways to translate our laboratory research into clinical trials for patients—the only path to new treatments and cures. Make a difference:
Emergency Preparedness
In the event of an emergency, the campus specific page will be updated with information about the nature of the incident, how to remain safe and, after the event, the point at which safety has been restored.