Novel Treatment Offers Relief to High-Risk Artery Disease Patients
Texas Tech Physicians First in State to Perform Procedure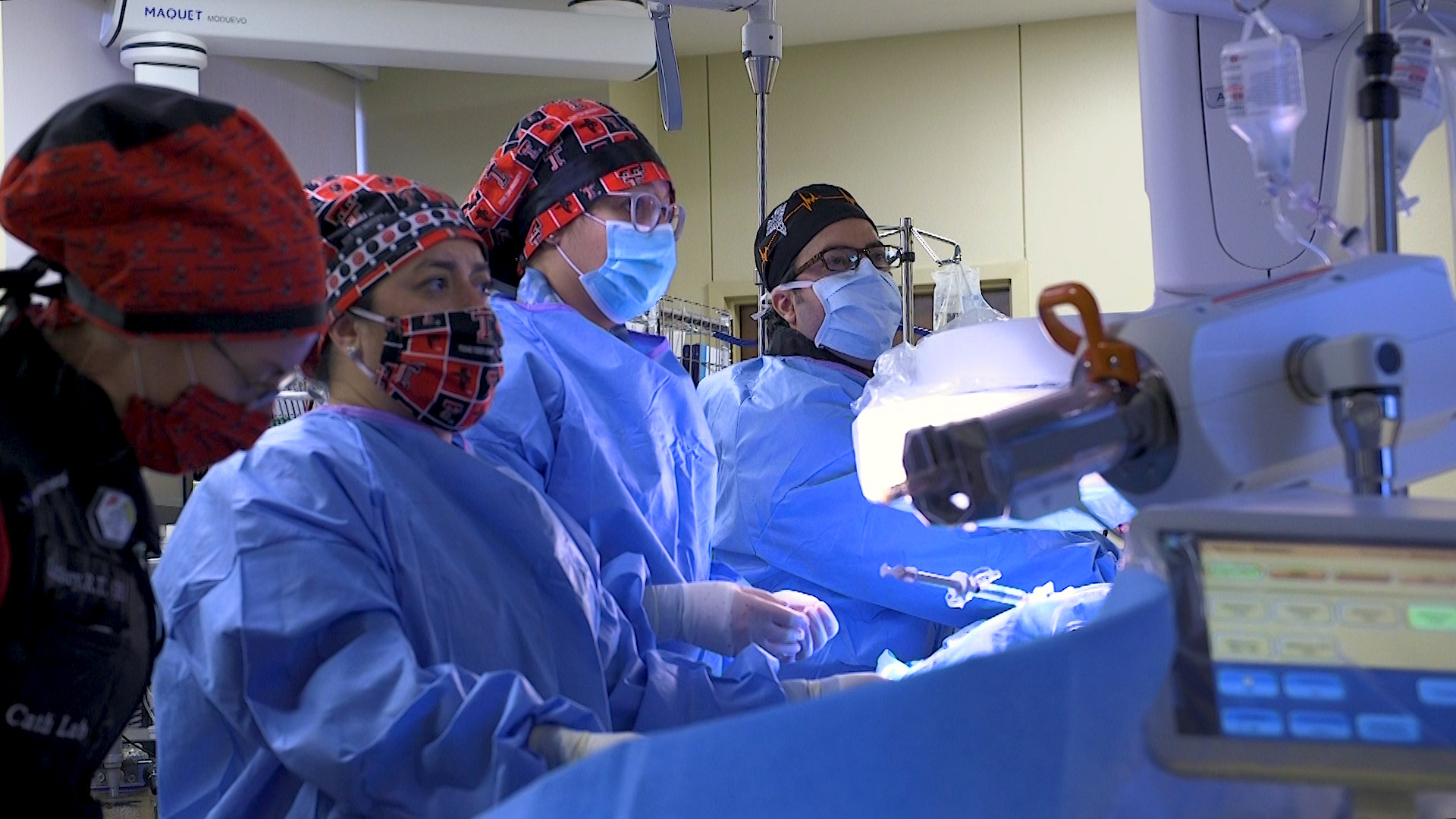 Because of the pain caused by peripheral artery disease (PAD), Will D. had for years been unable to work in his yard or enjoy a walk with his wife.
"I couldn't probably walk a third or a quarter of a mile before I had to stop and rest," he said.
That changed in July when Will D. underwent a new procedure called DETOUR. His treatment was administered by Mohammad "Mac" Ansari, M.D., director of structural and interventional cardiology research with the Texas Tech Physicians (TTP) Center for Cardiovascular Health.
Downloads
Video
Images