Arts Summer Program Offers Creative Outlet for Individuals with Aphasia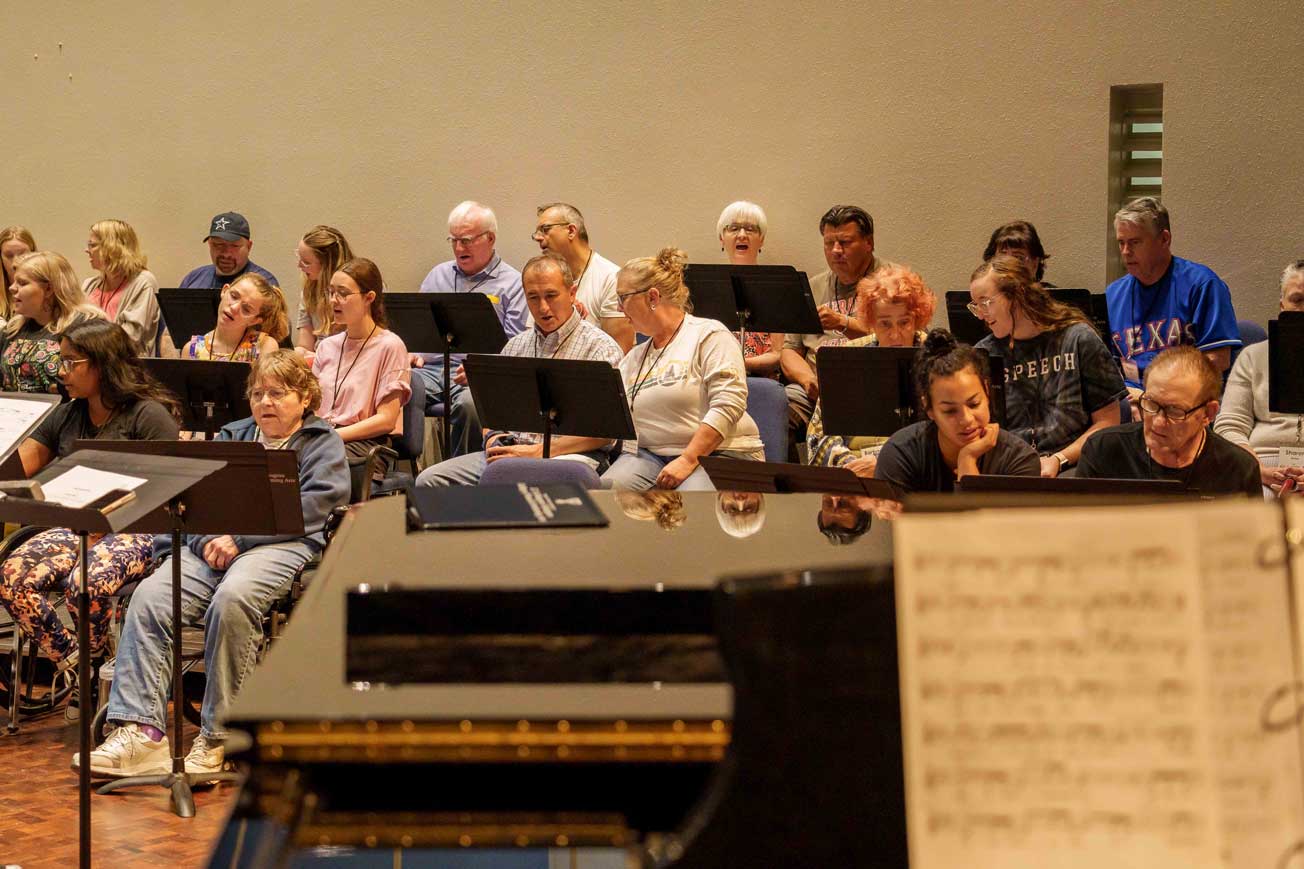 Public speaking causes fear and anxiety for many of us, but for the two million people in the United States with aphasia who have lost all or some ability to use words, just trying to communicate is difficult.
June is Aphasia Awareness Month, and to bring attention to the condition, the Texas Tech University Health Sciences Center (TTUHSC) School of Health Professions Stroke and Aphasia Recovery (StAR) Program, in partnership with the Texas Tech University J.T. & Margaret Talkington College of Visual & Performing Arts (TCVPA) held the Summer Aphasia Arts Program, a two-week arts camp that focuses on visual art, choir and theater. At the end of the program, they held a final performance and art exhibit.
Downloads
Video
Arts in Motion Program Photos
Arts in Motion Performance Photos