Texas Association of Advisors for the Health Professions
Welcome to the TAAHP Annual Conference
This year, we're celebrating 50 years of excellence in pre-health advising. TAAHP is an opportunity to network, collaborate and promote the efforts of those involved in helping shape the future of healthcare for Texas.
We hope you enjoy the conference and leave prepared to directly impact the future of healthcare.
About
TAAHP is a state network of health professions advisors and staff of health professions schools working to promote excellence in pre-health professions advising. Our reach stretches across the state of Texas to promote excellence in pre-health professions advising.
Mission
The purpose of TAAHP is to advance undergraduate education for all the health professions, further the development of health science curricula, facilitate the exchange and dissemination of information and conduct educational meetings.
Keynote Speaker
Tedd Mitchell, M.D.
Chancellor, Texas Tech University System
Mitchell became the eighth president of the Texas Tech University Health Sciences Center (TTUHSC) on May 17, 2010.
As its longest serving president, he has successfully led a period of record growth in enrollment, academic excellence, and physical expansion on all campuses. Texas Tech University Health Sciences Center now graduates more health care professionals than any other health related institution in Texas.
Mitchell has launched initiatives for interprofessional concentration around the university's five schools – Biomedical Sciences, Health Professions, Medicine, Nursing, and Pharmacy – and promoted programs to support novel research and creative endeavors such as the Department of Public Health which will eventually become the School of Public Health. Under his leadership, the university remains financially strong while maintaining low tuition rates.
---
Keynote Panel
Brandt Schneider, Ph.D.
Dean - TTUHSC Graduate School of Biomedical Sciences
Schneider has served as the dean of the Graduate School of Biomedical Sciences since 2013 and has been a faculty member at TTUHSC since 1999.
He is a tenured professor in the Departments of Medical Education and Cell Biology and Biochemistry and has served on over 30 graduate thesis committees. During this time, his research on the role of cell cycle control and cell growth on aging has been supported by 25 research grants.
---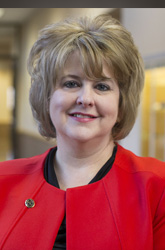 Lori Rice-Spearman, Ph.D.
Dean – TTUHSC School of Health Professions
Lori Rice-Spearman has been the Dean of the Texas Tech Health Sciences Center School of Health Profession since January 2016.
TTUHSC School of Health Professions is one of the largest health professions schools in the nation. In total, Rice-Spearman has contributed to the TTUHSC mission for over thirty years. Her professional experience also includes serving as an accreditation reviewer and site visitor for the National Accrediting Agency for Clinical Laboratory Sciences and the Commission on Accreditation for Physical Therapy Education.
---
Michael L. Evans, PhD, RN, NEA-BC, FACHE, FAAN
Dean – TTUHSC School of Nursing
Evans is dean, professor and holds the University Medical Center Endowed Chair for Excellence in Nursing at the Texas Tech University Health Sciences Center School of Nursing since 2012.
Prior to coming to Texas Tech, he was the president and CEO of Barnes-Jewish College and founding dean of the Goldfarb School of Nursing in St. Louis. He was in hospital administration for 25 years before his career bridged to academic administration. Evans has been honored as a distinguished alumnus by the University of Texas Health Science Center at Houston School of Nursing and by the University of Texas at Austin School of Nursing.
---
Charles Seifert, Pharm.D.
Regional Dean – TTUHSC Jerry H. Hodge School of Pharmacy
Seifert was one of the first board certified pharmacotherapy specialists in the nation and is a fellow of the American College of Clinical Pharmacy.
Currently, he is professor of pharmacy practice, senior executive associate dean, and the founding regional dean for Lubbock programs with the School of Pharmacy at Texas Tech University Health Sciences Center. He has over 120 published journal articles, book chapters, abstracts, and newspaper and magazine articles. Seifert has received numerous awards for his teaching, practice, service and research.
---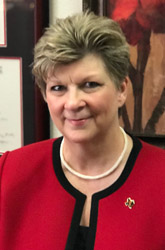 Karla Chapman, Ph.D.
Associate Academic Dean – TTUHSC School of Nursing
Chapman is currently serving as an associate academic dean with the Texas Tech University Health Sciences Center School of Nursing.
She not only provides direction and oversight for the Education Technology Department, Recruitment, Alumni Relations, Career Center, Advising, Admissions, Enrollment Management and Students Affairs. She also serves on a variety of institutional committees which benefits the institution as a whole. Prior to her career in academia, she has over 18 years in serving non-profit organizations as an executive director, VP of operations, VP of health care and policy, interim president/CEO, chief professional officer and/or board of directors.
---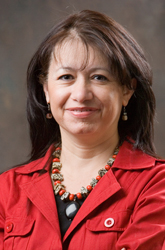 Debra Flores, Ph.D.
Director of T-CORE – TTUHSC Rural Health
Flores is adjunct faculty for the School of Nursing and the MPH program at TTUHSC.
She is managing director for West Texas Area Health Education Center (WTxAHEC) which she provides oversight to six centers in 118 counties. Over the past 32 years, her experiences have ranged from working as a Licensed Vocational Nurse in an acute care setting to manager of state and federal programs at the community level and federally qualified health centers. Dr. Flores has a been instrumental in the implementation of Community Health Workers in the Lubbock Area.
---
Speakers
Felix G. Morales, M.D.
Associate Dean of Admissions – TTUHSC School of Medicine
Dr. Morales currently serves as the Associate Dean of Admissions for the TTUHSC School of Medicine.
He has been on faculty since April 2012. He also serves as an Associate Professor for the Department of Family and Community Medicine. He has multiple roles for the school of medicine which include serving on various committees for Texas Tech. He also teaches and provides mentorship for medical students and residents. He is board certified by the American Board of Family Medicine. Dr. Morales still has an active medical practice that serves the families of Lubbock and surrounding West Texas communities.
---
Susan J. Calloway, Ph.D.
Professor and PMHNP Program Director – TTUHSC School of Nursing
Dr. Susan Calloway is Professor and Program director for the Psychiatric Mental Health Nurse Practitioner Program at TTUHSC.
She is dually certified as a family nurse practitioner and psychiatric mental health nurse practitioner with over 20 years of nurse practitioner experience. She has numerous publications and is an invited speaker at state and national conferences. Her research interests are transition to college life for adolescents with mental health disorders, mental health promotion in children and families in primary care settings and the utilization of technology for service delivery and behavioral workforce development.
---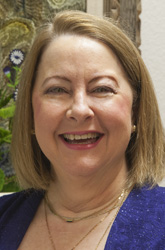 Cheryl Erwin, J.D., Ph.D.
McCrary/McGovern Chair in Humanities and Ethics; Professor Department of Medical Education; Director, Center for Ethics, Humanities and Spirituality – TTUHSC
Dr. Cheryl Erwin has served as faculty in Medical Humanities, Ethics, Law and Public Health in Iowa and Texas since 2002.
She is the current holder of the Giles McCrary/Tom McGovern Chair in Humanities and Ethics at the Texas Tech University Health Sciences Center School of Medicine where she teaches at the Center for Ethics, Humanities and Spirituality and serves as Professor in the Departments of Medical Education and Psychiatry.
She is a dedicated humanist and educator, with experience directing curricula while incorporating the humanities into professionalism training in resilience and wellness for professionals. Her teaching interests include medical humanities, health policy, professionalism and ethics. Since 2011 she has taught students and faculty in classes and Continuing Medical Education presentations at Texas Tech and as an invited speaker across the United States. Dr. Erwin has a BS degree in molecular genetics and JD in law from the University of Houston, as well as a PhD in medical humanities from The University of Texas Medical Branch. She is a licensed attorney in the State of Texas and has served the legal community as an expert in professionalism and professional conduct.
---
Kathryn Horn, M.D.
Associate Dean for Student Affairs, Admissions and Outreach – UH College of Medicine
Dr. Horn joined the University of Houston College of Medicine in July 2018 as the Associate Dean for Student Affairs, Admissions and Outreach.
She relocated to the University of Houston after a 29 year career at Texas Tech University Health Sciences Center Paul L. Foster School of Medicine in El Paso where she served as the Associate Dean for Student Affairs for 11 years and the Assistant Vice President for Student Services for 3 years. Dr. Horn is a Clinical Professor in the Department of Clinical Sciences at UH COM. She is involved in developing the admissions process, outreach programs and student affairs programs. The planned college of medicine is currently seeking accreditation from the LCME and SACS.
---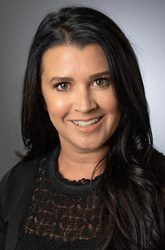 Tara K Cunningham, Ed.D., M.S.
Associate Dean, Admissions and Student Diversity
Associate Professor, Medical Education
TCU and UNTHSC School of Medicine
Dr. Tara Cunningham is the associate dean for admissions and student diversity at the Texas Christian University and University of North Texas Health Science Center School of Medicine in Fort Worth, Texas.
She has spent nearly 20 years in higher education administration, including the past 12 in medical education, supporting students through outreach, admission, student diversity and student services. She served as the chair for the Association of American Medical College's Western Group on Student Affairs, the national Steering Committee on Student Affairs, and Situational Judgment Test Advisory Group. The Phoenix Business Journal recognized her as one of the "Forty Under 40" leaders in Arizona.
Her innovations in medical education earned her the Stephen Abrahamson Award for Innovation from the University of Southern California's research symposium in 2015. She received a bachelor of arts in political science from Washburn University, a master of science in administration-leadership from Central Michigan University and a doctorate of education in higher and post-secondary education from Arizona State University.
---
Enrique Jasso
Texas Education Service
Enrique Jasso works at the Texas Health Education Service, which also houses TMDSAS and JAMP.
In addition to studying applicant trends and working to make these data available to applicants and advisors, he hosts the TMDSAS Podcast and connects with applicants through TMDSAS online communities: the TMDSAS Hub and the TMDSAS Non-traditional Applicant Groups.
---
James Scott Wright, Ed.D.
Executive Director of the Texas Health Education Service
James Scott Wright, Ed.D. is Executive Director of the Texas Health Education Service, which includes the Texas Medical and Ental Schools Application Service (TMDSAS) and the Joint Admissions Medical Program (JAMP).
In this position, he also runs the Texas Health Education Research Center and the Texas Health Education Advising Network. From 2006 to 2012, Dr. Wright was Associate Dean of Undergraduate Education and Director of the Health Professions Advising Center at the University of Texas at Dallas. From 1996-2006, he served as director of admissions at UT Southwestern Medical School.
---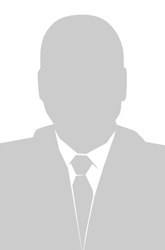 Jeff Koetje, M.D.
Director, Kaplan Partner Solutions
Jeff Koetje, M.D., a graduate of Northwestern University Feinberg School of Medicine, is currently a Director in Kaplan Partner Solutions, a higher education consulting team within Kaplan Test Prep, which supports diversity, enrichment, and education equity programs.
Since discovering that his interests were less related to clinical medicine or biomedical research, and more related to the systems of education through which future healthcare professionals are developed, he has worked in various capacities in the "interstitia" of formal health professions education. Most recently, Dr. Koetje served as Director of Education and Director of Experiences for the American Medical Student Association (AMSA), in which capacity he developed national programming and educational opportunities related to the social mission of medical education. Dr. Koetje is motivated in his personal and professional life by a deep commitment to anti-racist, intersectional feminist advocacy for structural transformation in the educational context.