Members of the Center of Excellence for Integrated Health Research
Who We Are
The Center's faculty is made up of our director, our steering committee, and other core faculty members/faculty associate members.
Faculty & Staff
Translational Neuroscience Therapeutics
Centers and Institutes Staff
Member Profile
Center of Excellence for Integrative Health
---
Director of Integrated Health Research

Chwan-Li (Leslie) Shen, PhD, Certified Clinical Research Professional (CCRP)
Pathology
SOM-Lubbock, TTUHSC
Leslie.Shen@ttuhsc.edu
Office: (806) 743-2815
Cell: (806) 787-6971

Clinical trials and animal studies – dietary supplement/phytochemicals in musculoskeletal health and obesity.
Mind-body exercise (clinical only) in musculoskeletal health and obesity.
Clinical trials - obesity-related chronic diseases (diabetes, metabolic syndrome).
---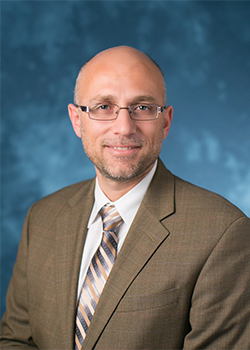 Al-Rahawan, Mohamad M.D., M.P.H.
Associate Professor and Division Chief of Pediatric Hematology Oncology, SOM.
m.al@ttuhsc.edu
Phone: (806) 775-8600
Research Interests: Pediatric Cancer treatment and prevention. Vitamin deficiency and supplementation in survivors of childhood cancer.
---

Brismée, Jean-Michel PT, ScD
Rehabilitation Sciences-SHP-Lubbock, TTUHSC
Jm.brismee@ttuhsc.edu

Office: (806)743-3243
Cell: (806) 789-0387

Clinical trials, intervertebral disc hydration/height, musculoskeletal health including, osteoarthritis, osteoporosis, diagnostics, manipulative therapy, mind-body therapies including yoga, meditation, Tai Chi.
---

Blanton, Michael P. PhD
Pharmacology & Neuroscience
School of Medicine Lubbock, TTUHSC
michael.blanton@ttuhsc.edu

Office: (806) 743-3496
Cell: (806) 319-1778
Structure/function of neuronal nicotinic acetylcholine receptors; development of smoking cessation agents and PAMs (positive allosteric modulators) for the treatment of Alzheimer's, Parkinsonism, and other disorders of the nervous system.
---

Punyanunt, Narissra M. PhD
Associate Professor & Assistant Dean of International Affairs, Department of Communication, College of Media & Communication TTU
Research Interests: Health communication; health advocacy, the crafting of messages about health, and strategies for the promotion of health-care services.
N.Punyanunt@ttu.edu

Office: (806) 834-3273
---

Chyu, Ming-Chien PhD
Mechanical Engineering - TTU
m.chyu@ttu.edu
Office: (806) 834-8982

Non-pharmacological approaches in musculoskeletal issues-healthcare engineering approach- biomechanics.
---
Dufour, Jannette PhD
Cell Biology and Biochemistry - SOM-Lubbock, TTUHSC
jannette.dufour@ttuhsc.edu
Office: (806) 743-2616
Use of immunoprotective Sertoli cells in transplantation. Specifically, mechanisms of Sertoli cell immune privilege, transplantation of genetically modified, immune privileged Sertoli cells and co-transplantation of Sertoli cells and pancreatic islets.
Sertoli cells, Immune privilege, Transplantation, Diabetes, Islets, Gene therapy, Cell Therapy
---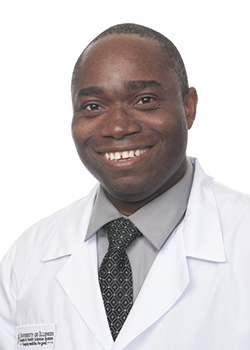 Enakpene, Christopher A MD
Maternal-Fetal Medicine Obstetrics & Gynecology - SOM, TTUHSC
Midland/Permian Basin
christopher.a.enakpene@ttuhsc.edu

Cell: (347) 217-5127
Diabetes in pregnancy and obesity. On going clinical trial on randomization of early diabetes screening in obese pregnant women.
Impact of gestational diabetes and impaired glucose tolerance on short and long-term maternal and child health.
Multimodal approach in the prevention of preterm birth.
Clinicaltrial.gov. REDSOAP Study: NCT03116009.
Clinicaltrial.gov
ARABIN Study
NCT03052270
---
Figueroa, Arturo MD, PhD
Kinesiology and Sport Management - TTU
arturo.figueroa@ttu.edu

Office: (806) 834-5587

Arterial function and skeletal muscle health (mass and strength) in middle-aged and older adults, especially in women. Aging, hypertension, obesity, type 2 diabetes, sarcopenia/dynapenia, and cardiovascular diseases. Resistance exercise training and dietary supplements with vascular effects.
Arterial stiffness, aortic hemodynamics, wave reflection, blood flow, endothelial function, L-citrulline supplementation, resistance exercise, muscle metaboreflex
---
Kaur, Gurvinder PhD
Medical Education SOM-Lubbock, TTUHSC
gurvinder.kaur@ttuhsc.edu
Diabetes (both type 1 and type 2)
Transplantation immunology (allo and xeno-transplantation, rodents)
Islet isolation (from rodents and pigs)
Immune cell (T cells, macrophages and dendritic cells) analysis by immunostaining and flow cytometry
Amyloid formation in beta cells
---

Jung, Kwanghee, PhD
Education Psychology TTU
Office: (806) 834-0023

Multivariate Statistics and Functional Data Analysis, Psychological Measurement and Testing Theory, Data Analytics and Big Data Analytics, Bio-medical Data and Patient-Reported Outcomes Research, Human Brain and Mental Health Research, Statistical Software Development, Virtual Reality/Augmented Reality Development.
---
Lee, Jaehoon (Jason) PhD
Educational Psychology -TTU
Jaehoon.lee@ttu.edu
Office: (806) 834-5907
High dimensional data analysis, experimental design and sample size calculation, as well as multiple testing adjustments
---
Lee, Sue Ann S. PhD, CCC-SLP
Speech-Language-Hearing Sciences, SHP, TTUHSC
sueann.lee@ttuhsc.edu

Office (806) 743-9051
Speech and language in children with hearing loss and cleft palate, Bilingual speech and language development, treatment effectiveness using ultrasound and telepractice
Speech-language impairment, bilingualism, speech-language intervention, speech-language instrumentation, ultrasound, telepractice
---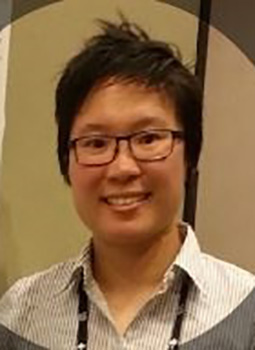 Luk, Hui Ying PhD
Kinesiology & Sport Management -TTU
Huiying.luk@ttu.edu

Office: (806) 834-0827
Immunoendocrine response on skeletal muscle regeneration and hypertrophy
Musculoskeletal recovery and growth/ strength and conditioning/ inflammation/ hormones/ muscle mass
---

Lyford, Conrad PhD.
Professor of Agricultural and Applied Economics, TTU
Conrad.Lyford@ttu.edu
Phone: (806) 834-688
Research Interests: Behavioral change towards healthy behavior and disease prevention. Community/school interventions for obesity prevention. Cost-benefit analysis. Developing country food security and health systems
---

Schlabritz-Lutsevich, Natalia , MD, PhD
Associate Professor of OB/GYN, TTUHSC (Odessa)
Natalia.Schlabritz-Lutsevich@ttuhsc.edu
Office: (432) 703-5169
Research Interest: Comparative placental physiology (non-human primates and human) in normal and pathological pregnancies. Non-human primate model in pregnancy-related research. Materno-placental-fetal interaction in maternal obesity, maternal alcohol consumption, pre-eclampsia and racial discrepancies. Fetal programming of adult diseases, in utero fetal brain protection, placenta-fetal brain axis. Placental stress, transport and synthesis of aminoacids, lipid derivatives (endocannabinoids), lipid-soluble vitamins and hormones in adverse maternal environment. Microbiome and its role in the reproduction.
---

Madhusudhanan, Narasimhan PhD
Assistant Professor (Research), Department of Pharmacology and Neuroscience, SOM
Madhusudhanan.Narasimhan@ttuhsc.edu

Office: (806) 743-4079

Research Interests: Molecular mechanisms underlying fetal alcohol developmental toxicity, Neuropathic pain mechanisms and treatments, Oncogenic signaling in cancer progression and metastasis and oncogene-directed treatment options
---
Moustaid-Moussa, Naima PhD. FTOS FAHA
Founding Director of the Obesity Research Institute, TTU
naima.moustaid-moussa@ttu.edu
Office: (806) 834-7946
Basic and integrated nutrition and obesity research. Endocrine function of adipose tissue and nutrient-gene interactions in metabolic diseases. Beta cell function in diabetes and childhood obesity. Mechanisms of anti-inflammatory bioactive compounds in metabolic and aging-related diseases; beta cell function in diabetes; and childhood obesity prevention
---
Murimi, Mary, PhD
RD: Nutritional Sciences - TTU
Mary.murimi@ttu.edu
Office : (806) 834-1812
Investigates the effects of the community environment on the nutrition status of the residents, and coping strategies for food insecure households especially among low-income populations. Applies Community based participatory research. Dr. Murimi has collaborative relationship with institutions in both Ethiopia and Kenya.
Food security, maternal and child nutrition, Nutrition education
---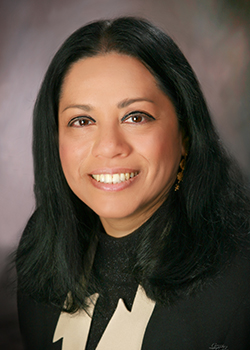 Nair, Nandini, MD, PhD, FSVM, FACC, FAHA, FACP, FHFSA
Professor, Division of cardiology/Department of Internal Medicine
Nandini.Nair@ttuhsc.edu
Office: (806) 743-3659
Research Interests: Molecular basis of heart failure, proteomics and genomics of chemo related cardiotoxicity, development of risk models to assess cardiovascular outcomes in the post cardiac transplant and mechanical assist device populations
---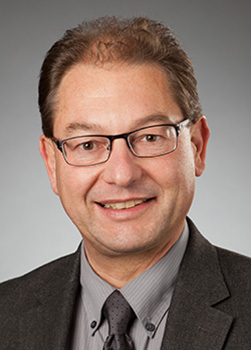 Neugebauer, Volker MD,PhD
Pharmacology & Neuroscience SOM-Lubbock, TTUHSC
Volker.neugebauer@ttuhsc.edu

Office: (806) 743-3880
Neurobiological mechanisms of brain dysfunction in preclinical setting related to chronically relevant disorders, such as chronic pain, comorbid conditions of anxiety, depression, alcohol use disorder, and epileptogenesis.
---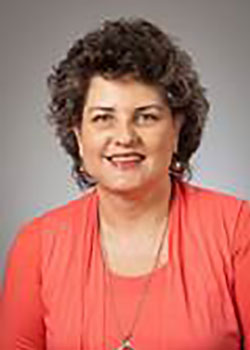 Oldewage - Theron, Wilna PhD, RD (SA)"
Nutritional Sciences - TTU
wilna.oldewage@ttu.edu

Office: (806) 834-0567
Community Nutrition using food fortification, supplementation, nutrition education, food product development and implementation, as well as school feeding programs on food insecurity, dietary diversity and nutritional status of women and children as well as the elderly.
---
Palmer, Ty PhD
Kinesiology and Sport Management/TTU
Ty.palmer@ttu.edu
Office: (806) 834-7884

Impact of age-related disparities on muscular function.
Interventional strategies to improve functional performance in older adults
---
P
Park, Oak-Hee PhD
Nutritional Sciences -TTU
Oak-hee.park@ttu.edu
Community nutrition. Food environment.
---
Pelly, John
John.pelly@ttuhsc.edu
Mindfulness strategies in learning and mind-body wellness, integrative medicine education
---
Phy, Jennifer MD
Obstetrics & Gynecology - SOM-Lubbock, TTUHSC
Jennifer.phy@ttuhsc.edu
Office: (806) 743-4256
Polycystic ovary syndrome and weight loss by dietary modification.
Acupuncture on vascular tone and stress levels in infertile women undergoing in vitro fertilization.
---
Ramalingam, Latha PhD
Nutritional Sciences -TTU
Latha.Ramalingam@ttu.edu
Office: (806) 834-0841
Bioactives in maternal obesity.
Renin Angiotensin System (RAS) in beta cells, and the interactions between adipocytes and beta cells and their influence on diabetes and obesity.
---
Rivas, Eric PhD
Kinesiology and Sport Management/TTU
eric.rivas@ttu.edu
Office: 806-834-8563
Exercise and Thermal Physiology. Acute and chronic exercise, cold, heat, and hypoxia effects on metabolic and vascular function in healthy, obesity, diabetes, and hypertension. https://www.depts.ttu.edu/ksm/research_lab/E.Rivas.php
Exercise training, microvascular, macrovascular, metabolic, body temperature regulation.
---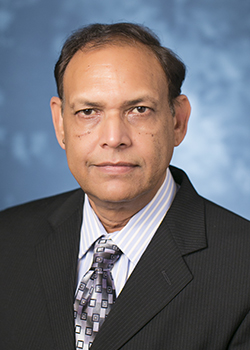 Singh, Sharda PhD
TTUHSC
Sharda.singh@ttuhsc.edu

Office: (806) 743-1540
Clinical trials and animal studies – dietary supplement/phytochemicals in prevention of doxorubicin induced cardiotoxicity. Molecular mechanisms involved in protein-protein interaction that prevents cancer development.
---

Shin, Andrew C.
Assistant Professor, Department of Nutritional Sciences, TTU
Research Interests: Neurobiology of appetite control, body weight regulation, and nutrient metabolism
Andrew.Shin@ttu.edu

Office: (806) 834-1713
---
Sizer, Phillip S. Jr. PT, PhD, OCS, FAAOMPT
Rehabilitation Sciences SHP-Lubbock, TTUHSC
Phil.Sizer@ttuhsc.edu

Office: (806) 743-3902
Clinical pathoanatomy, sensorimotor control and functional biomechanics of the spine and extremities.
Tissue and movement screening.
---

Song, Huaxin PhD.
School of Nursing, TTUHSC
Research Interests: Chronic Disease Management through inter-professional collaborative practice; Childhood obesity prevention; Big Data and measurement matrix for research and quality improvement programs for healthcare system.
Huaxin.Song@ttuhsc.edu

Office: (806) 743-2661
---

Sun, Grace DNP, APRN, FNP-BC
Associate Professor, School of Nursing, TTUHSC
Research Interests: Education in Integrative Healthcare, Whole Body Wellness
Grace.Sun@ttuhsc.edu
Office: (806) 743-9246
---
Tinsley, Grant PhD
Kinesiology & Sport Management TTU
Grant.tinsley@ttu.edu

Office: (806) 834-5895
Body composition assessment methodology, lifestyle interventions to improve body composition, intermittent fasting, dietary supplementation, resistance training
Body composition assessment; intermittent fasting; fat mass; muscle mass; resistance training
---
Vellers, Heather PhD, RCEP
Kinesiology & Sport Management -TTU
Heather.Vellers@ttu.edu

Office: (806) 834-8890
Mitochondrial biology and genetics-role in exercise training response and pathological etiologies.
Mitochondrial genetics, mtDNA, aerobic exercise training.
---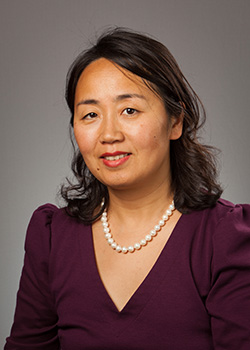 Wang, Shu PhD
Nutritional Sciences TTU
Shu.wang@ttu.edu

Office: (806) 834-4050

Nutrition and nano-medicine for prevention and treatment of chronic diseases, especially cardiovascular disease and obesity.
---

Zhang, Fangyuan PhD
Assistant Professor of Statistics of Department of Mathematics and Statistics, TTU.
Research Interests: Developing statistical methods to detect genetic effects, epigenetic effects, and interaction effects between genes and environment associated with human complex diseases. Application of bio-statistical methods to real data analysis.
Fangyuan.Zhang@ttu.edu

Office: (806) 834-2587
---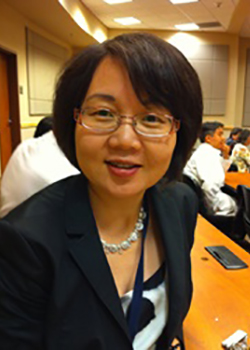 Zhang, Yan PhD, LAc
Associate Professor
Harris College of Nursing & Health Sciences
TCU Box 298625
Fort Worth, TX 76129
Yan.zhang@tcu.edu

Phone: (817) 257-7303
Clinical trials-acupuncture and mind-body intervention.
Health services research-secondary data analysis (NHIS) on CAM related topics, patient-outcome study.
Complementary and integrative health education.
Clinical trials-acupuncture and mind-body intervention, integrative pain management study.
Health services research-secondary data analysis, patient-outcome study.
---

Zook, Julie Ph.D.
Assistant Professor, College of Architecture
Research Interests: Environmental determinants of health related to architectural and urban/community design; use of EHR data to better understand functioning of healthcare architecture
Julie.Zook@ttu.edu
Office: (806) 742-1400
---
Zumwalt, Mimi MD
Orthopedic Surgery - Sports Medicine TTUHSC
mimi.zumwalt@ttuhsc.edu

Office: (806) 743-2465
Female athletes/Injury prevention.
Exercise techniques/training Rx.
Natural/alternative nutrition.
Sex -Gender differences.
Female athletes.
Musculoskeletal injury.
Strength & conditioning.
---
Helpful Links
Got Questions?
We're here to help. Contact us if you have questions.