Doctor of Science in Physical Therapy
What Is an Sc.D Degree?
The TTUHSC Doctor of Science in Physical Therapy (Sc.D.) is the first of its kind in the Southwest U.S. The Sc.D. program is a post-professional opportunity for physical therapists to achieve enhanced levels of expertise, specialization, and skills essential for successful practice within the modern patient health care system.
The Doctor of Science in Physical Therapy (Sc.D.) Program is designed to prepare physical therapists in advanced orthopedic physical therapy techniques, with a strong emphasis on clinical diagnostics, manual therapy, and expertise in managing patients with complex musculoskeletal problems. The program is taught by faculty who are experts in the field of orthopedic physical therapy practice. Learning opportunities are enriched at the new TTUHSC multi-million dollar teaching and research facilities that employ the latest technologies available in the field.
About the Doctor of Science in Physical Therapy
The TTUHSC Sc.D. degree is one of the most unique and thorough post-professional orthopedic physical therapy education programs in the country.
This program equips professional physical therapists with the specific skills and knowledge needed for state-of-the-art evaluation and patient treatment and opens a variety of opportunities for career advancement. Program graduates increase their level of sophistication, efficiency, efficacy, and clinical outcomes in their orthopedic physical therapy practice.
A Physical Therapy Sc.D Program Designed for Professionals
The Sc.D. Program in Physical Therapy at TTUHSC is tailored to practicing physical therapists who want to continue their post-professional education:
Admission is open to clinicians holding a bachelor's or master's degree in physical therapy, or a doctor of physical therapy degree.
The program's advanced clinical orthopedic curriculum emphasizes physical therapy diagnostics and manual therapy.
The curriculum is presented in a weekend course format with web-based course enhancement.
Mentoring opportunities are offered in the areas of clinical practice, research, and teaching.
You may continue with your physical therapy clinical employment while enrolled. Your professional work setting is the ideal setting for applying what you learn in the program.
As an Sc.D. student you have the option of clinical research or clinical teaching for your clinical dissertation project.
The curriculum serves as a potential option for continuing education units.
The program provides content and experiences that support your preparation for the Orthopaedic Certified Specialist (OCS) examination.
The Commission on Accreditation in Physical Therapy Education (CAPTE) does not offer accreditation for post-professional programs in physical therapy, such as the Sc.D. in Physical Therapy.
Learn how to apply to the Doctor of Science in Physical Therapy program.
Advanced Physical Therapy Education With Professional Impact
The TTUHSC Sc.D. program in physical therapy develops professional leaders, mentors, educators, and clinical researchers.
Since its inception in 2001, over 45% of our program graduates have gained full-time faculty positions in entry-level physical therapy education programs.
Over 40% of program graduates have developed into post-professional educators, teaching in academic settings, or working in clinics and serving as educators of other clinicians in a post-professional course format.
Several program graduates are serving in an academic leadership capacity and many have transitioned into clinical director or clinical owner positions.
The Sc.D. program maintains a 100% first-time hire rate for those graduates who have applied for academic positions.
For TTUHSC School of Health Professions to offer online courses in a state other than Texas, TTUHSC must first comply with that state's requirements. These requirements differ from state to state, with requirements being more rigorous and expensive in some states than others. TTUHSC SHP is currently working to gain authorization to offer online courses in all states. Please check your state's individual requirements before enrolling in any online courses.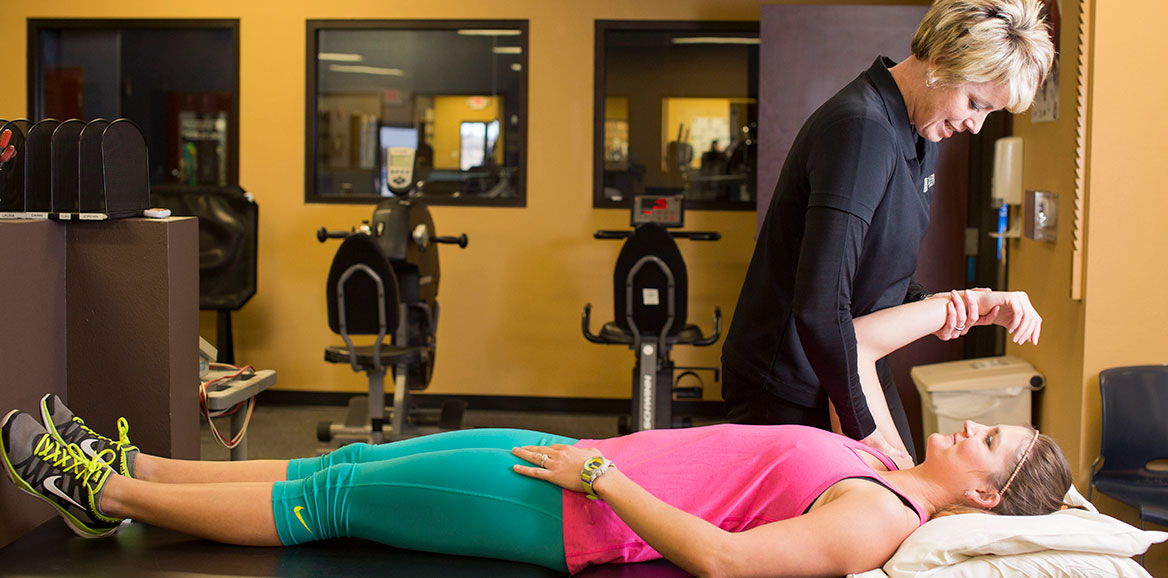 Careers With a Doctor of Science in Physical Therapy Degree
The Doctor of Science in Physical Therapy degree is a career gateway into professional clinical leadership, mentoring, teaching and research opportunities. The Sc.D. program's emphasis on developing the skills necessary to manage complex patients trains graduates who are highly-skilled health care providers for patients with musculoskeletal complaints or disorders. These advanced skills gained in the program also prepare clinicians to transition into leadership and mentorship roles as they teach and guide colleagues in the clinical setting.
The Sc.D. is a degree program with practical career impact:
The program provides the toolsets necessary for clinical and academic teaching and collaborative research that advance the physical therapy profession.
The advanced critical knowledge and skills gained in the program allow practitioners to thrive in the rapidly evolving practice setting with competency and expertise.
The program opens options for post-professional residency and fellowship director opportunities.
The Physical Therapy Sc.D Degree Curriculum
The program is a hybrid of on-campus coursework and online learning. As an Sc.D. student, you'll attend classes on long weekends, participating in both lecture and laboratory experiences. Your coursework is enhanced with additional web-based curriculum components including reading assignments, interactive sessions, website links, and case studies. As part of the Sc.D Program, you will complete a clinical dissertation focused on clinical teaching or research.
Individual classes include:
Advanced Clinical Practice for the Hip Complex.
Advanced Clinical Practice for Acute Lumbosacral Pain.
Orthopedic Physical Therapy Screening.
Neuroscience of Pain.
Updates in Orthopaedics Surgical Management.
Successful completion of the program culminates in the Doctor of Physical Therapy (Sc.D.) degree.
Learn more about the curriculum, research and clinical experiences.
"The TTUHSC ScD in Physical Therapy has made me a better clinician, guided me through the process of conducting a successful research dissertation, and exposed me to teaching theory and curriculum design. The faculty are excellent instructors who all have clinical, teaching, and research experience. I am now empowered to join a DPT faculty and continue my clinical practice with expertise second to none."
John Hoops, PT, COMT
TTUHSC ScD student Doctor of Science in Physical Therapy