Master of Science in Molecular Pathology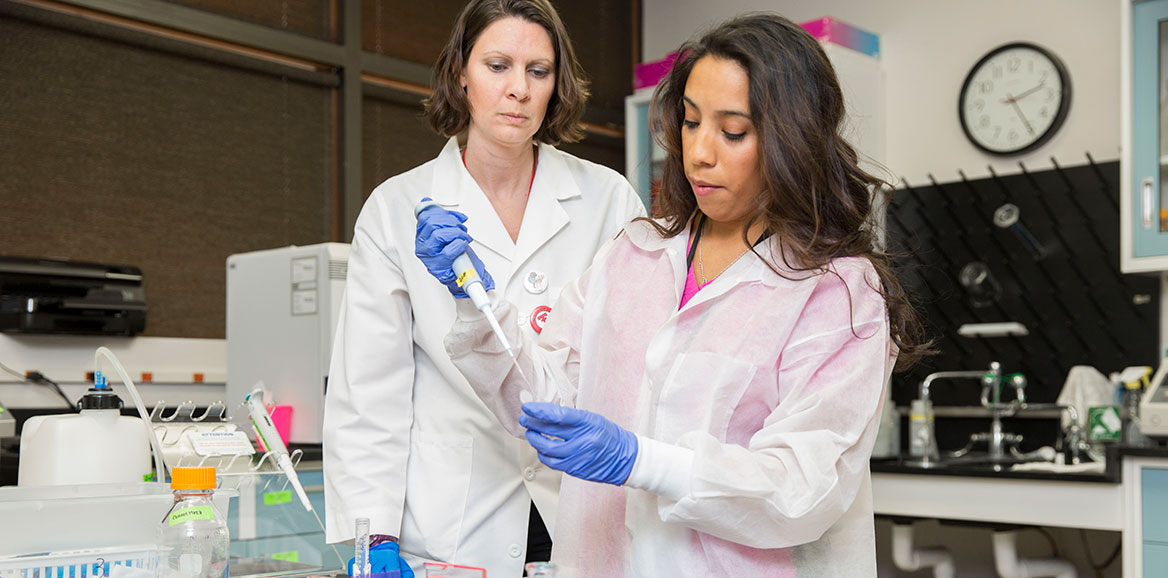 Molecular Pathology
Molecular Pathology, also known as Molecular Diagnostics, is the study of medical genetics. This type of laboratory testing is used for diagnosis and prognosis of patients with inherited disease, cancer, and infectious disease. The Molecular Pathology program is a one-year, face-to-face Master of Science degree program where students learn how to perform clinical genetic analysis of human DNA in state-of-the-art laboratory facilities.
Our Program
The TTUHSC Molecular Pathology training lab facility is filled with state-of-the-art equipment so you can be trained on some of the most complex gene-testing instruments available.
Students need to know that we truly care about them and want them to succeed. Their successes make us, as faculty, very proud!
Wade Redman, Ph.D., MBA, MT (ASCP)
Department Chair Laboratory Sciences and Primary Care