Welcome to Abilene
The TTUHSC School of Pharmacy opened its Abilene Regional Campus in 2007 with 40 first-year pharmacy students. The Abilene campus is now home to 160 PharmD students and its founding class graduated on May 21, 2011.
Students attending Abilene SOP's state-of-the-art facility enjoy multimedia classrooms, a drug information center, a pharmacy practice laboratory, innovative technology, advanced patient simulation centers and modern research laboratories that include heralded sterile laboratory space and much more.
In short, the future pharmacists who call our Abilene campus home receive a comprehensive and practical education that encompasses a broad range of contemporary health issues and prepares them for careers in all areas of today's pharmacy profession.
Making an Impact
The collaboration between Abilene City officials, community leaders and the TTUHSC School of Pharmacy has created an innovative economic and academic development model for the future of pharmacy education.
Affiliations with Hendrick Medical Center and the more than 50 community pharmacies located in the Abilene area provide students with numerous sites for pharmacy practice training. The addition of TTUHSC-SOP to the Abilene landscape also adds to the impact our school is making in addressing the shortage of pharmacists that exists in many areas of Texas.
The SOP's Department of Pharmacy Practice in Abilene consists of practitioners who are directly involved with patient care in the areas of adult medicine, community care, geriatrics and primary care. The continuing efforts of the dedicated faculty, staff and students at the SOP's Abilene Campus will only enhance TTUHSC's national reputation in addressing the complex and multifaceted health issues associated with clinical pharmacy and research.
Meet Our Regional Dean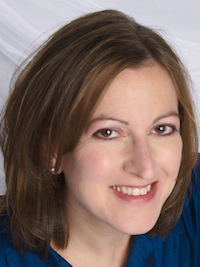 Regional Dean Sara Brouse, PharmD, FCCP, BCPS, AQ Cardiology
Dr. Brouse was the founding faculty member on the TTUHSC School of Pharmacy Dallas-Ft Worth campus in 1999 at the nation's first new publicly funded School of Pharmacy in more than 50 years. In July 2016, Dr. Brouse moved to the youngest of the School's four campuses in Abilene to serve as Regional Dean.
Dr. Brouse's current clinical practice is located at Hendrick Health System CHF Clinic in Abilene. Research interests are heart failure, adverse drug reactions with cardiovascular medications, and arrhythmias.
Click here or on the link above to read more about the Regional Dean and see contact information for her office.