Experiential and Professional Continuing Education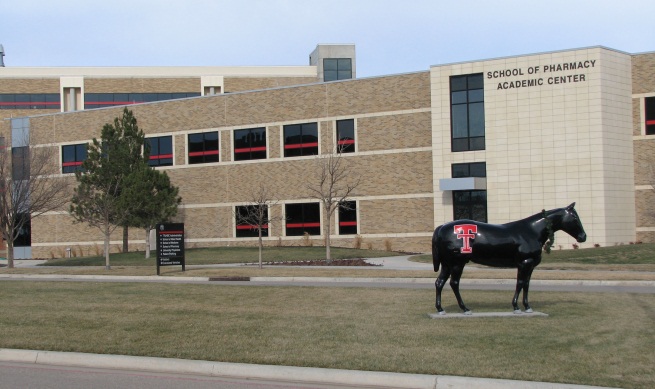 Thank you for visiting the TTUHSC Jerry H. Hodge School of Pharmacy Continuing Education Division. We hope to provide you with information regarding upcoming live continuing pharmacy education programs as well as a collection of home study course options. Please use the navigation links on the left to learn more about our programs.
Continuing Pharmacy Education Mission
Continuing Pharmacy Education exists to serve the educational needs of practicing pharmacists and pharmacy technicians nationwide. The Mission of the Division of Continuing Education is to produce quality CPE programs that enhance the knowledge and skills of pharmacists and pharmacy technicians through knowledge, application and practice based programs.
By utilizing, innovative advanced technology the Division's CPE programs span across the nation reaching several locations simultaneously. This technology assists more pharmacists and pharmacy technicians in maintaining their basic knowledge as well as, learning new advances in comprehensive medication use management, AIDS therapy, pharmacy law, general pharmacy, patient safety and preceptor training to include an interprofessional audience.
Furthermore, the continuing education division ensures the quality of educational programs by adhering to guidelines and standards set forth by the Accreditation Council for Pharmacy Education, (ACPE).
Continuing Pharmacy Education Goals
As part of the Experiential Program Office, the continuing education initiatives include identifying the educational needs of pharmacist with a focus on Pharmacist preceptor education to provide continued development of the knowledge and skills needed to teach and challenge students, providing to them the best educational learning experience while ensuring the delivery of optimal patient care.
The goals for continuing education are:
To enhance quality and accessibility of pharmacist and pharmacy technician education and training activities offered.
Develop continuing education activities utilizing innovative mediums for pharmacists and pharmacy technicians;
Become a pioneer in providing Interprofessional preceptor training opportunities.
Become nationally recognized for our preceptor development activities.
To provide affordable and practical pharmacy education to pharmacists and pharmacy technicians in addition to precepting activities, through sole accreditation or co-sponsor accreditation on a wide range of topics including: Medication Management, AIDS Therapy, Pharmacy Law, General Pharmacy, and Patient Safety that will satisfy an individual's personal and professional goals as well as, requirements set by their respective state boards.
Utilize pre-assessments and surveys for pharmacists and pharmacy technicians to measure the outcomes of activities, including the prior knowledge of the participant on the given subject matter, quality of speakers, educational setting, activity content, and the effect on the participant's practice and/or patient care following the activity.
Employ advanced technology as a teaching method for pharmacists and pharmacy technicians to connect locations across the nation for simultaneous live learning as well as, computer-based activities with an international reach.
Notice: You must submit your NABP eProfile ID and DOB (MMDD) to receive credit for any continuing education programs taken through the TTUHSC Jerry H. Hodge School of Pharmacy Continuing Education office. For more information and to register for your eProfile ID, please visit the NABP eMonitor site.
Texas Tech University Health Sciences Center Jerry H. Hodge School of Pharmacy is an accredited provider of Continuing Education by the Accreditation Council for Pharmacy Education.
Kristin Bell, M.Ed.
Assistant Director
Amarillo Campus PAC 2210Q
Phone: 806-414-9798
Fax: 806-356-4740
kristin.bell@ttuhsc.edu

Kristin Bell is our Assistant Director of Continuing Professional Education on our Amarillo campus. Kristin assists with the development, organization, review, and approval of CE programs. She also submits required documentation to ACPE. Kristin is the point of contact for outside entities that would like to partner with TTUHSC SOP to accredit continuing education programs. She works closely with co-sponsorship entities for accreditation and CE support. Kristin enjoys traveling, golfing, boxing, and spending time with her family and friends.