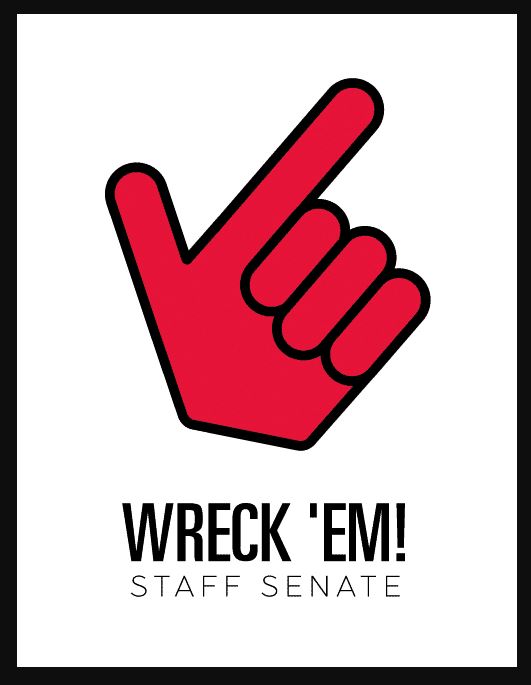 The Texas Tech University Health Sciences Center Staff Senate, like the Faculty Senate, has a voice, provides feedback on issues such as policies and procedures and offers an avenue for all staff to present comment, concerns and better their work environment and other issues affecting staff as a whole. The Staff Senate has the full support of TTUHSC administration and the Faculty Senate.
Mission
Having a sincere interest in and highest regard for the goals, purpose and function of Texas Tech University Health Sciences Center, the mission of the Staff Senate to seek the active representation and involvement of staff in the affairs of Texas Tech University Health Sciences Center, at all times striving to contribute to the overall success of Texas Tech University Health Sciences Center.
Vision
The Staff Senate will be a visible and vital organization, recognized as the voice of the HSC Staff. It will foster a spirit of unity and cooperation among staff and promote the current and future needs of the entire HSC community.
Values
The Staff Senate values adhere to the highest standards of integrity and quality. We value individual uniqueness; a spirit of trust, caring, open communication, and team work; loyal, creative, and diverse students, faculty, and staff; a dedicated community of stakeholders and the continuous improvement of a world-class staff committed to be highest standards of personal and professional development, productivity and social responsibility.
We welcome you to sit in on Staff Senate meeting on your campus. Staff Senate meetings are held on the second Friday of each month from 12:30-1:30 pm. Please email the Staff Senate Executive Committee to RSVP your attendance.
What Staff Senate has done for you!
• Currently Addressing Parking concerns on All campuses
• Tuition Reimbursement for Amarillo College & WTAMU up to $300
• Hand Sanitizing Stations
• Employee Discounts in the Community
• Stop Light at Crosswalk on Lubbock Campus
• Addressed staff concerns in departments