Stethoscopes for Students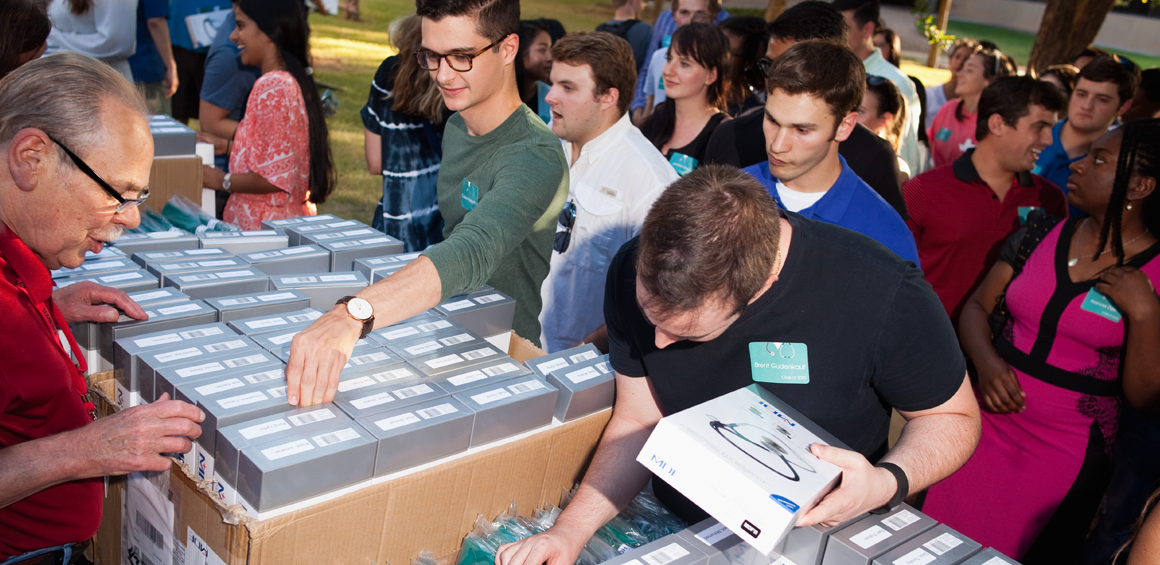 Diagnosis is not the end, but the beginning of practice.
Martin H. Fischer (1879–1962)
Practicing medicine is as much about listening as anything else, and few tools of the trade are more vital than the stethoscope. It's as iconic as Sir William Osler himself, who is credited with bringing medical students out of the lecture hall and into the clinic for bedside training.
The stethoscope is one of those enduring medical devices, every bit as relevant as it is old school. It's an instrument designed to listen to sounds produced within the body, helping physicians diagnose and treat their patients. And, let's face it, nothing says "Trust me, I'm a doctor" like a stethoscope.
Texas Tech University Health Sciences Center understands the importance of exceptional training and valuable tools. We have partnered with MDF® Instruments for the our Stethoscopes for Students program.
Through the generosity of TTUHSC alumni and friends, incoming medical students will receive customized stethoscopes, preparing them for a professional lifetime of listening to their patients.
Additionally, MDF will make a donation to TTUHSC's Office of Global Health. Their support has allowed our students to donate these instruments in their outreach efforts locally and abroad.
We invite you to invest in the future of sound medicine today by purchasing one or more stethoscopes for our incoming TTUHSC medical students.
To learn more about Stethoscopes for Students or to make a donation, please contact Cyndy Morris at 806.743.4965