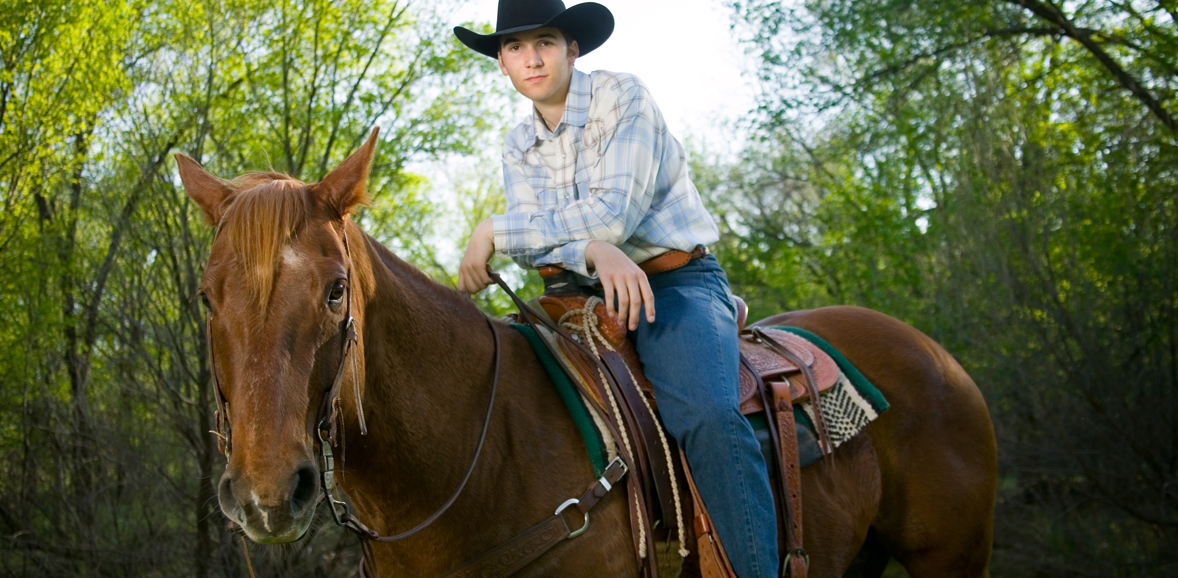 Crofoot Family Endowment Fund in Epilepsy
A Gift of Hope
"That's all we can do here for your child."
Terry and Kelly Crofoot heard those despairing words nine years ago and have since made numerous trips to specialty clinics throughout the country seeking help for their son, Clay, who has epilepsy. Clay is pictured below with his horse, BillyBob.
About 2.7 million Americans have this neurological disorder, characterized most often by seizures. According to the Epilepsy Foundation, about 200,000 epilepsy cases are diagnosed each year – half of which occur in children. Through treatments, those with epilepsy often lead normal, productive lives. For many, however, the seizures compromise quality of life, and sometimes result in death.
To save other West Texans battling epilepsy the heartache and expense of traveling for the best care, the Crofoots, along with Terry's parents, Jay and Virginia Crofoot, pictured above, have established the Crofoot Family Endowment in Epilepsy. The family's generous gift of $2 million to Texas Tech University Health Sciences Center will support the Crofoot Chair in Epilepsy in the School of Medicine as well as provide funding to develop a comprehensive program in Lubbock for the diagnosis and treatment of epileptic disorders.
"We want all people of West Texas to have access to quality health care for this disorder without having to travel away from home," says Terry Crofoot. "Our hope is that this gift will provide the best in research and treatment for this region."