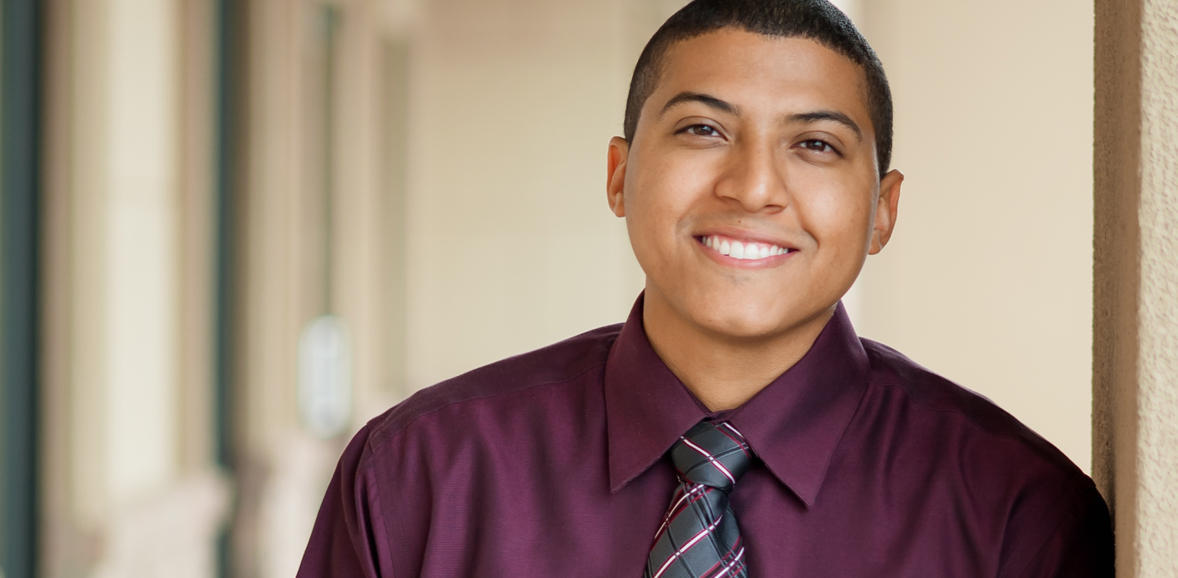 Alumnus helps students achieve their dreams
Logan Price, AuD, (SOAHS '13, '09) has always believed in giving back. He received a $5,000 scholarship from James Avery Craftsman Inc., and was so grateful that his first order of business after securing a paid internship was buying a necklace from the jewelry store. And he hasn't stopped there. His appreciation for his education from TTUHSC has inspired him to help other students achieve their dreams.
"I felt very fortunate to graduate debt free because of the generous help from my parents as well as scholarships I received," said Price, an audiologist working for Sally Rand, AuD, at All About Hearing Clinic in Midland, Texas. "However, I've watched some of my fellow classmates struggle with their debt burden and want to do my part to prevent that from happening to future TTUHSC audiologists."
Price has a passion for audiology because of his childhood. After numerous ear infections and tubes being put in as a child, Price received therapy from a speech language pathologist and loved the care he was given.
"Lynn Lever (Price's speech language pathologist) was family," he said. "I liken her to a really cool aunt, and I wanted to be able to impact a patient's life that way, so I knew I wanted to be in the speech, language and hearing field. I ended up choosing audiology and have loved it."
Price's passion for helping future TTUHSC audiologists caused him to want to donate immediately upon graduation.
"I asked my program director (Candace Hicks, PhD, associate professor in the Department of Speech, Language and Hearing Sciences and program director of Audiology) what my options were and learned of the scholarship given through the Student Academy of Audiology (SAA), so I donate to that scholarship every year," Price said.
Price has future donation plans, as well.
"As soon as I'm able I would like to donate to help incoming audiology students who are just beginning school. I would also like to support those interested in private practice."
Price believe scholarships are important for the improvement of health care.
"Scholarships can help recruit top-notch students from around the country who may not have considered TTUHSC prior to the scholarship opportunities. When you're in the health care industry, you should care about the future of your communities, so that's why I give. I want to bring in the best to boost the field with incredible talent."