Robert and Jan Taylor and The United Family
Return on Investment
Keeping communities healthy gets a professional and personal committment
One of the mitigating factors of a community's economic growth is the availability of quality health care. If quality health care is absent, so too is a healthy workforce.
As The United Family's executive vice-president—senior advisor, it's a concept Robert Taylor fully grasps and champions.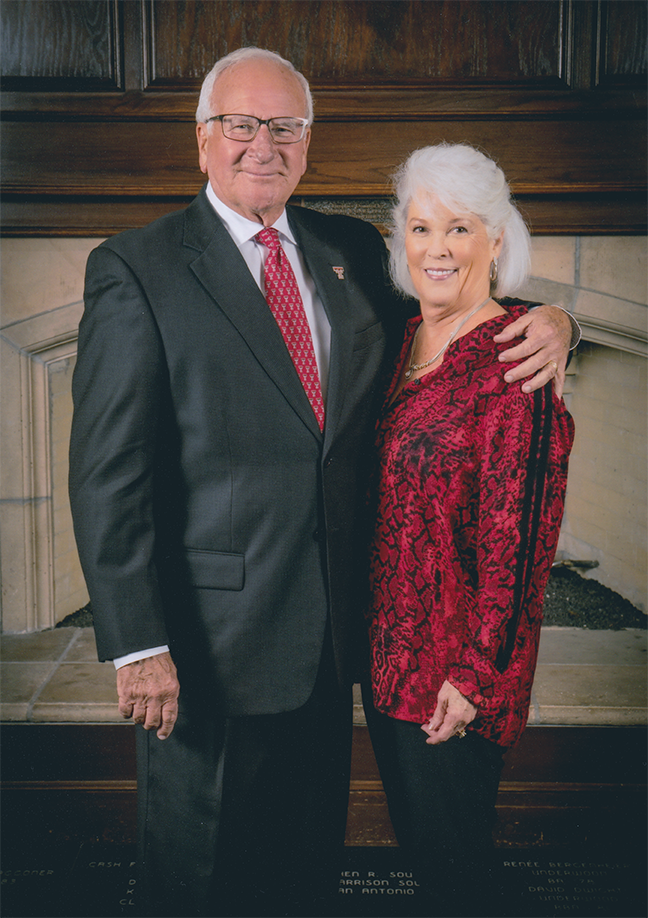 For almost 25 years, The United Family's giving to scholarships has made an impact, and their generosity has most certainly come full circle. More than 80 TTUHSC graduates currently work in The United Family's 40 Texas pharmacies. In 2013, when TTUHSC added a nursing school in Abilene, The United family's gift supported campus expansion. And throughout the pandemic, United Supermarkets pharmacies have been a valued community partner for TTUHSC in health education and distribution of COVID-19 vaccines. The company also gives to scholarships in medicine and to advance initiatives in women's health at TTUHSC — in addition to several gifts supporting Texas Tech University.
"We give where we think it might have the most impact in the areas we serve," Robert said. He points to TTUHSC and The United Family's congruous footprints, serving the western half of Texas across to the DFW Metroplex and into New Mexico.
Recruiting and retaining health care providers to this area was historically a challenge. That is, after all, how TTUHSC came to be. The late Gov. Preston Smith championed education and health care, especially for underserved areas, said Jan Taylor, Smith's daughter. With her husband, Robert, the Taylor's personal gifts have continued her father's legacy.
"You always want the best return on your investment, and we feel like we've gotten a huge return," Robert said. "There's no doubt that Texas Tech and the (Texas Tech University) Health Sciences Center are universally good – but more importantly, they're good for this region and the entire state. We know our investment in the Health Sciences Center is helping raise the quality of life, which in turn does good for everyone."