Our clinic space includes 34 spacious exam rooms, two large and well-equipped procedure suites, a multimedia equipped conference room for resident and student education, central library, precepting, and nursing spaces and our electronic health record system.
Our large and open central nursing station is the hub of patient flow through the clinic.
Comfortable and quiet exam rooms, all equipped with our electronic medical record system.
Two large and well-equipped procedure suites.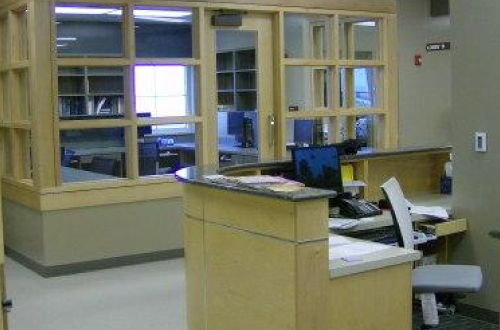 Central enclosed precepting area and library for student and resident teaching in a quiet but convenient location.
Exam room hall.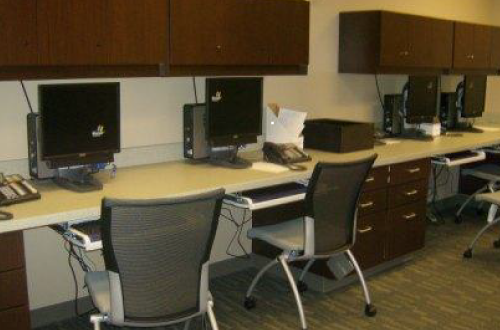 Each resident has a large desk with lockable bookshelves, drawers, filing space,dedicated computer and phone. To promote mentoring and daily resident-faculty interaction, the resident workspaces are immediately adjacent to faculty offices and the patient exam areas.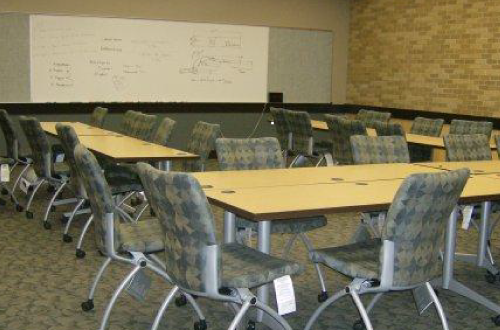 Our conference facilities are modern, well-equipped, easily configurable to meet varying educational needs and methods of instruction. We have comfortable seating, audio surround sound, a large projection screen, an audience response system, and located immediately adjacent kitchen/breakroom.