We continue to support medical school applicants by providing one on one advising opportunities. In an effort to expedite increased requests for advising for prospective applicants, scheduling for those who do not have a current application will be prioritized.
Welcome to Admissions


The Texas Tech University Health Sciences Center (TTUHSC) School of Medicine offers students an excellent medical education experience. The medical education program emphasizes the principles of primary care and provides sound inter-disciplinary and inter-professional training that integrates basic sciences knowledge, clinical skill, competencies for meeting the needs of underserved patients and a humanistic approach focusing on high standards and comprehensive evaluation.
The School of Medicine at Texas Tech University Health Sciences Center is proud to educate future physicians on holistic patient care that ultimately impacts the health of our regional, national, and global communities – including patients who are underserved. As we pursue excellence in provider education, research, and patient care, we recognize the necessity of equipping our learners to deliver outstanding health care for everyone they come into contact with.

Why Texas Tech University Health Sciences Center?
A real-world medical education awaits aspiring physicians at Texas Tech University Health Sciences Center School of Medicine. Changes in the health care system have created a demand for new types of physicians. Managed health care and other reforms have created a need for physicians with new skills. Our medical school curriculum addresses these needs.
Prerequisite requirements have been kept to a minimum to allow and encourage the student to have a broad and well-rounded education. The four-year curriculum provides a broad introduction to medical knowledge while developing the student's analytical and problem-solving skills. Students will have an opportunity for clinical experiences starting in the first year through formal class work and mentoring by practicing physicians.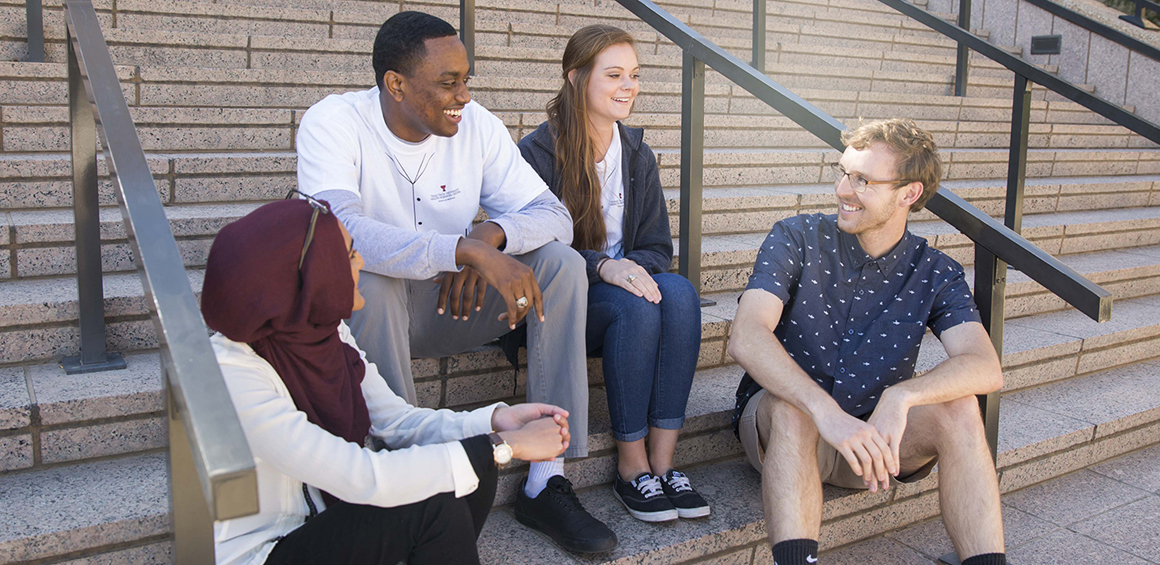 The M.D. Program
As a TTUHSC medical student, you can pursue any discipline or specialty. Our four-year MD program devotes three years to a dynamic, foundational blend of basic science, research and interdisciplinary clinical practice, followed by a final year of clinical specialization. It's a curriculum that's both deep and wide.
Family Medicine Accelerated Track (FMAT)
As part of our deep commitment to advancing primary care, we pioneered the nation's first accelerated Family Medicine program, which remains one of our signature offerings. Students pursuing a career in Family Medicine can apply for this three-year program during their first year of medical school.
Learn more.

Dual Degree Programs
For students interested in interprofessional careers and leadership opportunities that extend beyond patient care, we offer a number of popular dual degree programs in partnership with other TTUHSC schools and with Texas Tech University.
HB 1508 Information For Students
As a point of information required by Texas HB 1508 and the Texas Occupations Code 58.001, if you are applying for admission to a program that may prepare an individual for an initial occupational license as defined under Texas Occupations Code 58.001 and/or if you later decide to change to a program that prepares you for an initial occupational license as defined under Texas Occupations Code 58.001, in accordance with state law, please be advised of the following:
An individual who has been convicted of an offense may be ineligible for issuance of an occupational license upon completion of the educational program;
Each licensing authority that may issue an occupational license to an individual who completes an educational program must establish guidelines which state the reasons a particular crime is considered to relate to a particular license and any other criterion that affects the decisions of the licensing authority.
Local or county licensing authorities may issue additional guidelines related to criminal history. Applicants should contact their respective local or county licensing authority for more details.
A person may request a criminal history evaluation letter regarding the personal eligibility for a license issued by a licensing authority under Texas Occupations Code 53.102.
Applicants are encouraged to review all applicable eligibility requirements related to the respective occupational license. Questions related to eligibility requirements should be directed to the applicable licensing authority.
Address
Texas Tech University Health Sciences Center
School of Medicine
Office of Admissions | STOP 6216
3601 4th Street
Lubbock, Texas 79430-6216
P: (806) 743-2297
F:(806) 743-2725
Email
Office Hours
Monday - Friday 8:00am - 5:00pm
Felix Morales, M.D.
Associate Dean of Admissions
Email
Louis Perez
Senior Director of Admissions
Email
Monica Galindo
Associate Director of Admissions
Email
Ileana Hinojosa
Assistant Director of Outreach and Programs
Email
Alex Dorado
Assistant Director of Recruitment and Advising
Email
Christina Gomez
Assistant Director of Enrollment and Finance
Email
Misty Sisneros
Executive Associate to the Dean
Email
Barrett Gomez
Coordinator
Email