Your Life, Our Purpose
At TTUHSC, we make your life into our purpose. Here in our classrooms, clinics and laboratories, your future career in health care will advance under the transformative watch of dedicated professors and researchers. It is our mission at TTUHSC to graduate skilled practitioners ready to serve in communities across West Texas and around the world. And you're next.
So Many Career Paths to Follow
Perhaps you would like to become a nurse, a pharmacist or a biochemist. Maybe you are still deciding which health care career path to follow. The good news at TTUHSC: our five schools and five campuses offer students a comprehensive menu of health care education choices that lead to career options literally around the world. Explore our schools below.
Contact a School for a Tour
Funding your Education
We believe in making TTUHSC affordable for all who wish to serve their communities. To that end, we seek future health care practitioners, regardless of their family's financial circumstances. Grants, scholarships and financial aid are available. Please let us guide you through the process of paying for your degree. Start here.
Student Life
Come to TTUHSC to learn, to join and to lead in one of our many clubs, organizations and academic societies. These are great ways for you to develop professionally, expand your comfort zone, make new friends and make lifelong memories. Find out more.
Meet your future TTUHSC students: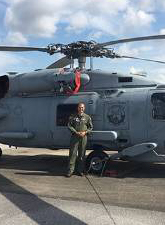 Flying High
Medical Student to Become Flight Surgeon
With his two uncles in the U.S. Air Force, Ryan Baxter, remembers a lot of trips as a child to San Diego. "The experiences made an impression on me growing up." Baxter said. "I thought about going into the military after high school. But instead went straight to college. Once I heard about being in medicine and serving in the military, I thought what a great way to have the best of both worlds – serve my country and have fun." More
Doctor For A Day
Elementary Students Learn About Medical Field
JaCoby Webster had a patient to save. In the emergency room, deciding treatment on the patient quickly, can affect the outcome of the patient's health. "We had to figure out the infrastructure of the body, what happens if the organs quit working, what if his heart stops working, and a lot of other different things," Webster said. "Our job was to save poor ol' Johnny." (a F. Marie Hall SimLife Center mannequin) More