Next Generation 911 Telemedicine Medical Services Pilot Project
Texas House Bill 479 requires the Commission on State Emergency Communications (CSEC) and Texas Tech University Health Sciences Center (TTUHSC) to establish a pilot project to implement telemedicine utilization among emergency medical services (EMS) providers and area trauma centers in the counties of West Texas.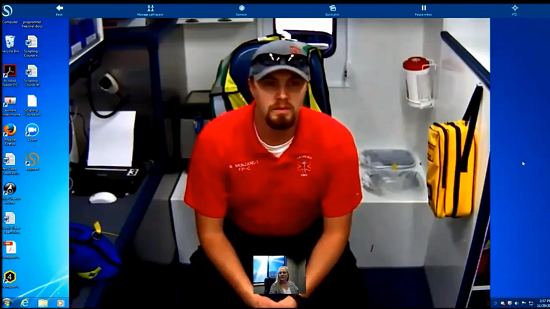 Working with counties in West Texas, the project's main objective is to demonstrate whether telemedicine technology will work in the EMS environments and maintain connectivity with area Trauma Centers in this same region. Connectivity and maintaining connectivity while traveling down the road will be the main obstacle to overcome in this project.

If successful, the project will potentially:
Improve patient care by bringing injured patient and physician together quicker
Give the physician the ability to see and observe the injuries for better and more effective treatment plan
Improve Care Communications
Prove cost savings by directing patients to more appropriate treatment facilities without screening in hospital emergency departments