Alumni Awards
In 1999, the Office of Alumni Relations began recognizing our alumni to honor their accomplishments and contributions and to serve as an inspiration to their colleagues and future alumni. Awards are presented to those alumni who have achieved a high level of success in their chosen fields or whose efforts have made a positive impact on community or humanity, bringing distinction to themselves and to Texas Tech University Health Sciences Center. We encourage alumni, faculty, staff and friends to nominate deserving alumni for these awards.
---


2021-2022 Presidential Distinguished Alumni Award
Texas Tech University Health Sciences Center (TTUHSC) introduced the Presidential Distinguished Alumni Award In 2015. This is the highest honor bestowed by the university, recognizing and honoring alumni who have made significant contributions to the health care profession. Eligibility for this award is based on individuals that have earned a degree or completed a residency at TTUHSC, as well as demonstrated service to the community, profession and this institution. The awardee will be a person that faculty, staff, students and alumni take pride in and are inspired by their accomplishments and endeavors.
Valerie E. Kiper, DNP, MSN, RN, NEA-BC
School of Nursing, Presidential Distinguished Alumni
Dr. Kiper received her Doctorate of Nursing Practice in Executive Leadership from Texas Tech University Health Science Center in 2013. Dr. Kiper has 43 years of nursing experience and 37 years of healthcare management experience in the acute care settings holding various executive and nursing leadership roles. Her past leadership roles include being President and Secretary of the Texas Organization of Nurse Leaders (TONL), representing TONL on various committees, and serving on multiple local community boards. She is currently an Associate Professor for the RN-BSN program at TTUHSC School of Nursing, and in 2021, she become the first Regional Dean for the TTUHSC School of Nursing in Amarillo. Dr. Kiper also formed a local nurse leadership group called the Panhandle Great 25 which provided $55,000 in nursing scholarships, recognized 125 outstanding nurses in the Texas Panhandle, and has become a model for communities across Texas. Her other past recognitions include: Texas Tech School of Nursing Distinguished Alumni recipient for Executive Healthcare Leadership (2015), Texas Organization of Nursing Leadership recipient of Excellence in Leadership Award (2020), and the Panhandle Great 25 Legacy Award (2021). One of Dr. Kiper's most admirable qualities is her resilience as she's faced changing abilities due to ALS. Yet, she refuses to let her diagnosis deter her mission, passion, or drive.
John Cheng, M.D.
School of Medicine, Presidential Award for Heroism
Awarded posthumously
We are awarding for the first time a Presidential Distinguished Alumni Award for Heroism, presented posthumously to Dr. John Cheng. Dr. John Cheng was known to many as a protector — of family, patients, and, on many occasions, even strangers. His heroic actions on May 15, 2022, saved dozens of lives when he tackled the gunman during the mass shooting at Geneva Presbyterian Church in Laguna Woods, California. Five parishioners suffered injuries from the shooting, but Dr. Cheng was the only fatality. We are honored to present this award to his wife, Elise Cheng, recognizing Dr. Cheng's heroism and celebrating his unwavering dedication to the service of others.
2021-2022 Distinguished Alumni Award Recipients
Graduate School of Biomedical Sciences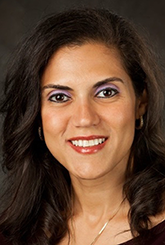 Ebtesam Attaya Islam, M.D., Ph.D., FCCP
Graduate School of Biomedical Sciences, Distinguished Alumni Award
Dr. Islam attended the Texas Tech University Health Sciences Center where she earned her Doctor of Philosophy in Cell and Molecular Biology in 2005, her medical degree in 2009, and completed her internal medicine residency and fellowship in pulmonary/critical care. In 2007, Dr. Islam was appointed to the Texas Tech University System's Board of Regents as the Student Regent and later served on the Texas Tech Foundation Board for two terms. She currently serves on multiple hospital and university committees and has been working on the frontlines of the COVID intensive care unit since the start of the pandemic. She has won numerous awards including 'Top Doctor," and Chest Hall of Heroes for her work. Dr. Islam is also a tenured associate professor of pulmonary and critical care medicine, Associate Dean of clinical medicine, and co-clerkship director for 3rd year medical students in internal medicine at TTUHSC.
School of Health Professions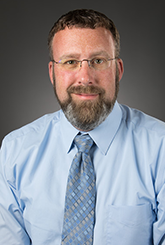 Jeremy Donai, Ph.D.
School of Health Professions, Department of Speech, Language and Hearing Sciences Award and School of Health Professions Distinguished Alumni Award
Dr. Jeremy Donai earned his Doctor of Philosophy (Ph.D.) degree in communication science disorders in 2013 from Texas Tech University Health Sciences Center. After graduating, he spent eight years at West Virginia University where he worked as a research faculty member. In 2021, Dr. Donai returned to Texas Tech University Health Sciences Center and became an Associate Professor and the AuD Program Director. He is also the Director of the Auditory Perception Lab within the Department of Speech, Language, and Hearing Sciences, and his research focuses on how we use certain aspects of speech to hear and understand our world.
Marsha Rutland, PT, BSPT, MEd, Sc.D., OCS, COMT, CSCS, C-DN
School of Health Professions, Department of Rehabilitation Sciences Award
Dr. Marsha Rutland received her BS in Physical Therapy from Texas Tech University Health Sciences Center in Dallas in 1979 and her Doctor of Science (Sc.D.) degree in Physical Therapy in 2008. She is certified as an APTA Orthopedic Clinical Specialist (OCS), an IAOM orthopedic manual therapist (COMT), a Strength and Conditioning Specialist, and an IAOM Certified Dry Needler (C-DN). Dr. Rutland has 43 years of clinical experience and has been a Clinical Instructor for 20 years. She has won a multitude of awards including the William R. Gould Memorial Outstanding Physical Therapy Faculty Member Award from the Texas Physical Therapy Association in 2011, Award for Hardin-Simmons University (HSU) Teaching Excellence in 2014, and the HSU Faculty Member of the Year award in 2021
Christopher S. Williams
School of Health Professions, Department of Healthcare Management & Leadership Award
Chris Williams earned his bachelor's degree in finance and economics from Wayland Baptist University in 2009, and his master's degree in healthcare administration from Texas Tech University Health Sciences Center in 2021. Since 2009, Chris has worked for the Area Health Education Center (AHEC) which is a work development program focused on recruitment and retention of healthcare professionals in rural West Texas communities. Today, he serves as the Executive Director for the Area Health Education Center. Mr. Williams is also a rural advocate for his communities and serves on many boards within his region including Covenant Health Plainview and the Texas Rural Health Association (TRHA). He married his high school sweetheart and together they have 3 children, 2 girls and a boy.
School of Medicine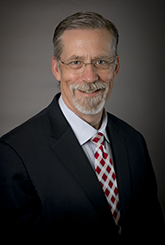 Timothy Benton, M.D
School of Medicine Community Outreach Award
Dr. Benton earned his Doctor of Medicine (M.D.) in 1994 from Texas Tech University Health Sciences Center. In 2005, he joined the TTUHSC School of Medicine faculty in Amarillo where he served as the Associate Residency Program Director and eventually the Program Director. In 2012, he was recruited to be the Regional Chair of the Department of Family and Community Medicine at the Permian Basin campus and held that position for nine years. Through his tireless work as Regional Chair and desire for community healthcare collaboration, Dr. Benton was able to expand access to primary care, grow the Family Medicine residency program, develop a rural residency training program, and orchestrate a Hospitalist Fellowship Program. His research focuses on primary care and Translational Research level 3-4 (T3-T4) for broad public dissemination of best practices through application of leadership principles and community engagement.
John Cheng, M.D.
School of Medicine Distinguished Alumni
Awarded posthumously
Dr. Cheng earned his Doctorate of Medicine (M.D.) in 1995 from Texas Tech University Health Sciences Center. He received his medical training at the Kaiser Permanente/UCLA Family Practice Program in Los Angeles. Dr. Cheng received advanced training in Sports Medicine at the Kaiser Sports Medicine Fellowship Program and S.P.O.R.T.S. Clinic in Riverside, CA. As a Fellow he served as the team physician for the University of California at Riverside and California Baptist University (men\'s and women\'s soccer, baseball, volleyball, and track & field). Dr. Cheng was a Board-Certified Family Practice Physician at South Coast Medical Group and he also served as Co-Director for The SPORTS Clinic at South Coast Medical. Hailing from a family of physicians, Dr. Cheng chose Family Practice because of its unique rewards in serving a diverse community. Family Practice encompasses all aspects of the life cycle from children, adolescents, women and men\'s health, to senior health. In a constantly changing healthcare environment, Dr. Cheng desired to remain a pillar of care and support for his patients and the community of Aliso Viejo. Dr. Cheng was involved with training athletes, especially martial artists for over 20 years, and he understood the needs of athletes to train properly.
Amy Stark, M.D.
School of Medicine Distinguished Alumni
Dr. Stark received her doctorate in medicine (M.D.) in 2013 from Texas Tech University Health Sciences Center. She went on to complete her residency in general psychiatry at the Mayo Clinic, and completed fellowship training in addiction psychiatry at Yale University. She is currently an Associate Professor of Psychiatry at the TTUHSC School of Medicine in Amarillo. Dr. Stark's areas of expertise and professional interests include opioid use disorder and medication assisted treatment, alcohol use disorder, mood disorders, anxiety disorders, and psychiatry for specialty populations, including peripartum women, professionals with substance use disorders, and the LGBTQIA community. She is certified to provide transcranial magnetic stimulation as a treatment option for those with treatment-resistant depression.
School of Nursing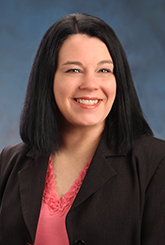 Pamela J. Bradshaw, DNP, RN, FAONL, NEA-BC
School of Nursing Distinguished Alumni, Leadership in Health Care Award
Dr. Bradshaw received her Doctor of Nursing Practice (DNP) in 2016 from Texas Tech University Health Sciences Center. Beginning her career in a critical care unit, she has worked in many different areas of acute care. She has been in a Chief Nursing Officer role since 2004 and joined the Shannon Health System team in 2015. Dr. Bradshaw also is very involved with state and national nursing organizations. She has served in various positions as part of the Texas Organization of Nurse Leaders, including terms as the Treasurer and President and serving as an At-Large board member. At a national level, Dr. Bradshaw has served on several AONL and AACN committees, and currently serves as the Region 7 AONL Board member. Dr. Bradshaw is also a veteran of the Air Force, and when she is not working, she enjoys spending time with her husband of 33 years, her children, and her granddaughter.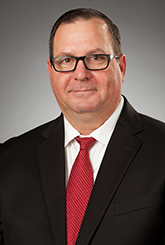 Gordon Mattimoe, DNP, APRN, FNP-C
School of Nursing, Community Advocacy Award
Dr. Mattimoe graduated in 2016 with his Doctorate in Nursing Practice and master's in nursing 2012 from Texas Tech University Health Sciences Center. Dr. Mattimoe has 28 years of nursing experience, and is currently working as the Director and Family Nurse Practitioner at the Andrews County Health Department (ACHD). Accolades from the ACHD include being a founding member of Andrews County Immunization Coalition, ongoing coordination of the immunization program, grant writing for this community resulting in $1,779,058.00 over the last 3 years, and running the COVID-19 response to the pandemic that affected the entire world. In 2018, he was honored to be awarded the Distinguished Alumni Award from Texas Tech University Health Sciences Center for Excellence in Clinical Care.
School of Pharmacy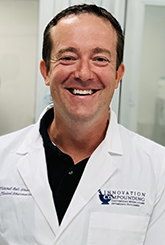 Shawn E. Hodges, Pharm.D
School of Pharmacy, Pharmacy Leadership Award
Dr. Shawn Hodges graduated with a Doctorate in Pharmacy from TTUHSC School of Pharmacy in 2001. After graduating, Dr. Hodges was awarded a one-year fellowship with Eli Lilly where he served as a liaison between FDA and the Lilly Regulatory Affairs team. After completing his fellowship, he developed telehealth training courses and lectures for hospice pharmacy practitioners focusing on the appropriate use of compound medications for patients receiving end of life care. In 2007, Dr. Hodges purchased a compounding-only pharmacy called Innovation Compounding which focused on treatment for hospice patients, men's health, women's health, animal health, and wellness therapies. In 2021, Dr. Hodges' pharmacy dispensed 140,000 prescriptions to patients in 49 states and was recognized as a top 5 small business by the Cobb Chamber of Commerce. At the end of 2021, Shawn sold Innovation Compounding to Revelation Pharma and became CEO of the company.
Kaytlin E. Krutsch, PharmD, MBA, BCPS
School of Pharmacy, Pharmacy Research Award
Dr. Krutsch received her Doctor of Pharmacy (PHMD) from Texas Tech University Health Sciences Center in 2014, and is now a researcher, professor, and leader at the InfantRisk Center at TTUHSC School of Medicine. Dr. Krutsch has spent the last decade relentlessly pursuing the translation of knowledge into action in women's healthcare and leadership. She believes mothers deserve better: better answers to their medication questions, healthcare experiences that foster respect, and encouragement that their health is equally as important as their child's. Her lectures on women's health have been translated into more than 25 languages. Since 2019, she has focused on researching medication transfer into breast milk and supporting the utilization of knowledge in this field. With Dr. Thomas Hale, she also co-authored the best-selling manual of lactational pharmacology, Hale's Medications and Mothers' Milk.