Mission
The mission of the Office of Institutional Compliance is to advance an institutional culture of ethics, integrity and compliance with applicable laws, regulations and policies, which govern institutions of higher education through awareness programs, monitoring and responding to non-compliance. Our commitment to compliance involves development of general and special training, policies, and appropriate oversight and monitoring to assist members of Texas Tech University Health Sciences Center's community in conducting their activities based upon the highest standards of integrity, confidentiality and excellence through professionalism and teamwork.
Vision
Our vision is to provide innovative and collaborative compliance services that promote transformative health care.
Major Oversight Areas
The goal of our Billing Compliance program is to maintain an active program of monitoring and reporting improper health care billing claims by TTUHSC. We assess the effectiveness of the clinical practices to verify compliance with coding and billing standards in accordance with state and federal billing standards by conducting monitoring and auditing activities.
The goal of the HIPAA Privacy and Security program is to promote the understanding of TTUHSC's responsibilities regarding the Health Insurance Portability and Accountability Act of 1996 and to help to protect the privacy and security of our patients' health information. Here you can find HIPAA privacy and security related policies and procedures, approved forms, educational resources and FAQ's.
Conflict of interest and commitment can arise under many circumstances. The purpose of our Conflict of Interest and Commitment (COIC) program is to promote the understanding of the Conflict of Interest and Commitment Policy HSC OP 10.05 and to protect the ethical and civic responsibilities of TTUHSC and its mission. You can find more information here about our annual training and disclosure module, and common COIC questions.
Immigration Compliance & Services (ICS) serves all TTUHSC campuses (Lubbock, Odessa/Midland [Permian Basi], Amarillo, Abilene, and Dallas). Our role is to file all of TTUHSC-sponsored non-immigrant and immigrant visa petitions, provide employment immigration counseling, serve as the point of contact on immigration-related matters with federal and state agencies, and ensure I-9 & E-Verify compliance. With our focus on immigration, ICS works with institutional partners, such as Human Resources, International Admissions, International Tax, and Graduate Medical Education, to ensure employees transition smoothly into the TTUHSC community. Click here to find more information.
2023 Compliance Symposium - Registration Open Now!
October 5th and 6th at the TTUHSC Academic Event Center.
Registration is open now! Click here for more information.
2023 Compliance Symposium Agenda
2023 Compliance Symposium Flyer
Report a Compliance Issue or Concern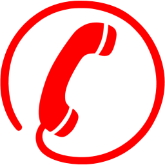 To report compliance issues or concerns,
or call the Fraud and Misconduct Hotline at
1-866-294-9352