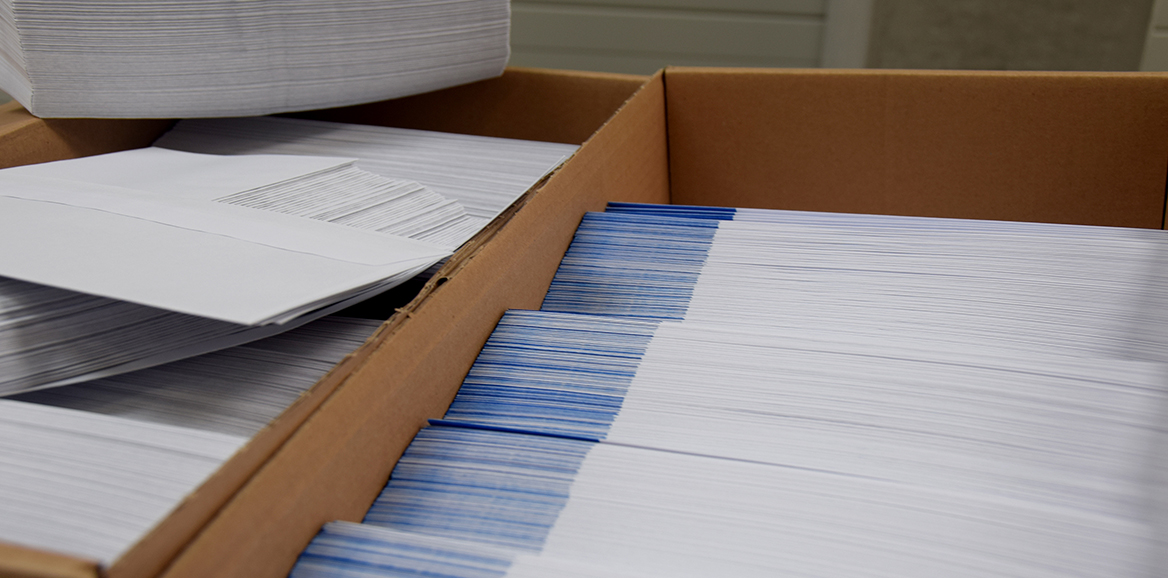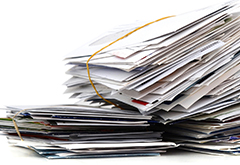 Departmental Mail
The U.S. Postal Service (USPS) delivers mail to us for distribution to individual departments and we process all outgoing mail and deliver to USPS. We also carry a wide variety of packaging material for USPS, FedEx and Lone Star Overnight (LSO) and offer postage stamps for those special mailings. Learn more about our daily schedule, types of mail, address formats and the importance of using STOP Numbers.
Bulk Mail
The Bulk Mail division of Mail Services provides departments with a full range of mail preparation services. We will address, fold, tab and seal mail pieces. We also can mechanically insert envelopes with up to six different items or manually insert larger or specialty pieces. Mailing lists are cleansed and certified for the lowest automation postage rates. We also have employee campus address lists for TTUHSC, TTUS, TTU & TTUHSCEP. View more on mailing lists and bulk mail requirements.
Personal Mail
Our customer service counter has a wide selection of individual postage stamps as well as books. Through USPS, we offer first class, priority, express mail and package services. Delivery and Signature confirmation as well as Certified mail and Return Receipts are available for your mailing needs. Boxes and packages may be mailed from Mail Services; however, we do not offer registered or insured mail for personal packages. FedEx is now available for personal use! *Personal postage services are not available on TTUHSC official Holidays, including partial staff days.