Pediatric Resident Profiles
PGY-3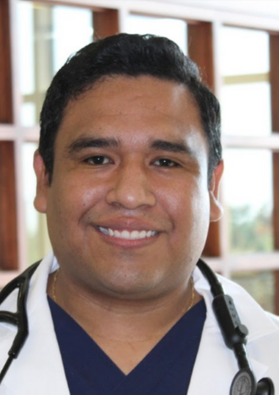 Lucio Emmanuel Ortega-Martinez, MD
Hometown:
Ciudad Valles, S.L.P., Mexico
Career Goals:
I am interested in pursuing a fellowship in Pediatric Cardiology and subspecialize in Interventional Cardiology or Cardiac ICU
Something You would never guess about me is:
I'm a big fan of the older vampire movies. "When you understand the nature of a thing...you know what it's capable of."- Blade.
Why did you choose TTUHSC-Amarillo:
Everyone in the program was extremely welcoming, very kind, and friendly. And I knew that I wanted to be part of an academically strong place, but also with a supportive environment where I could grow not only as a physician but also as a person...and it has been one of the best decisions of my life..
Danilo Noboa, MD
Hometown:
Quito - Ecuador
Career Goals:
Hematology/Oncology
Something you would never guess about me is:
I like fermentation and I love kombucha, in fact I do my very own.
Why you chose TTUHSC-Amarillo:
I was amazed about the quality of life and the happiness of the former residents in this program. Of course, learning is a big part of the residency, but being in a suitable environment brings your best skills as a physician. Matching at Texas Tech Pediatrics has been the best decision of my life; it fits my way of learning and motivates me for daily improvement.
Roa Bashtawi, MD
Hometown:
Jordan
Career Goals:
I decided to do pediatrics because I am really passionate about this career and the bonding that happens after you see the patients and their families. I believe that pediatrics is a special carrier and patient needs special attention.
I am planing to do specialty and looking forward to reach my goals to be a pediatric Hematologist/Oncologist
Something you would never guess about me is:
I don't know how to swim :P
Why you chose TTUHSC-Amarillo:
It's a nice program, people get to know each other, it's a nice and friendly envirnoment. Residents have great learning opportinities as they are in direct contact with the patients and the attendings, they have a great opportinities to do procedures. You have the opportionity to teach the other co-residents and the medical students as well.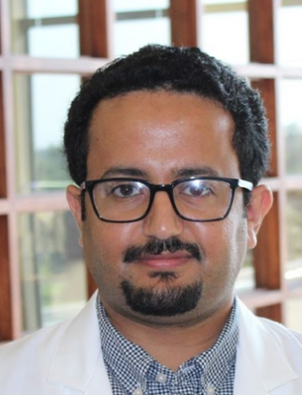 Awad Alyami, MD
Hometown:
Najran, Saudi Arabia
Career Goals:
To persue fellowship training in pediatric endocrinology, and to establish pediatric residency program in my hometown.
Something you would never guess about me is:
I know how to milk camels
Why you chose TTUHSC-Amarillo:
because of its inclusive welcoming enviroment, close relationship to the community TTUHSC serve, diversity, the oppurtunity to meet and treat people from all over the world each day.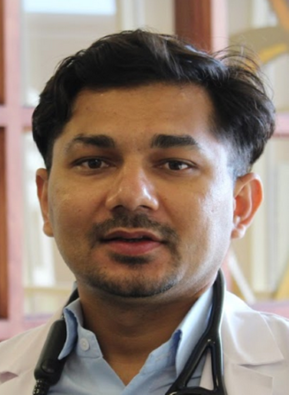 Bikal Sapkota, MD
Hometown:
Ratamata-06, Kamalamai Municipality, Sindhuli, Nepal
Career Goals:
To be a General Pediatrician and to be an advocate of my patient's health and their well-being. I have always dreamed of making a difference in the life of infants and children. I am very passionate about managing and reassuring the concerns of their health. Thus, I want to rejoice my life working for the very best of my pediatric patient.
Something you would never guess about me is:
I would keep this as a surprise. If you are eager to know you need to meet me and ask me in person. Or, just email me at dr.bikalsapkota@gmail.com and I will get back to you.
Why you chose TTUHSC-Amarillo:
TTUHSC-Amarillo is love at first sight to me. We had an in-person interview. I still have a nostalgic feeling about the interview offer email from the program coordinator. Mam Dawn made my trip to Amarillo very much comfortable. Two weeks before interview she sent me an agenda of pre-interview dinner and interview in detail. The hospitality showed by her and team during that time was very approachable, genuine, and fantastic. It was hitting every notes that I ever dream about a residency program (tightly-knit family environment; very approachable PD, PC, faculty, and senior residents; university-affiliated; the very affordable place to live; international grocery stores; and most of all where I and my wife can start up a family). When I departed my plane after completion of the interview, I eagerly wanted to be matched at this place because of the simplicity and genuine respect they provided and the way they treated to all of the applicants. I matched into this program and at the moment I have already completed my intern year. From the interview offer to date I have never felt any difference and I am very much thankful that I have been treated with the same respect, dignity, and have been provided the same hospitality. I feel very very luckiest to be part of this amazing program. Thank you, Dr. Kaylani and the team for everything you do for us. Hopefully one day we will be able to pay the debt of your very hardest work to this program.
Maha Abdulhamid Taranish, MD
Hometown:
Alzawiyah, Libya
Career Goals:
My goal is to work hard in residency to attain a stong base in general pediatrics and to get ready for a fellowship
Something you would never guess about me is:
my original plan was to be an archeologist
Why did you choose TTUHSC-Amarillo:
Because of its exceptionally friendly atmospherer
Rachel Boodman, MD
Hometown:
Tobago (Trinidad and Tobago)
Career Goals:
Hospitalist Medicine
Something you would never guess about me is:
I may look tiny and quiet but I have a BIG personality!
Why you chose TTUHSC-Amarillo:
-Immediately felt like home when I interact with my residents. Diversity of the residency program. Close relationshio of the residents with the program director and attendings.
PGY-2
Ahtesham Sabir, MD
Hometown:
Toronto, Canada and Pakistan.
Career Goals:
General Pediatrics and Pediatric Cardiology
Something you would never guess about me is:
You cannot find a better chef, in the whole town, for Pakistani cuisine, than Me!
Why you chose TTUHSC-Amarillo:
Small town with big city vibes, excellent camaraderie among residents and the faculty with supervised autonomy and ample academic opportunities
Nikita Singh, MD
Hometown:
Mumbai, India

Career Goals:
I am currently open about my eventual career goal, and still exploring my interest
Something you would never guess about me is:
I am multilingual and can converse in 6 different languages, including English, French, Hindi, Marathi. Punjabi, and Awadhi.
Also, I love to travel the
world, exploring different cuisines, different cultures, and seeking new adventures with my family.

Why you chose TTUHSC-Amarillo:
I really liked the faculty and the residents during my interview, and the general sense of the program being a close knit family. And since becoming a resident here, my
conviction was validated as I experienced first hand how much everyone cares about my well being and my training.
Dr. Kaylani has been very approachable and genuinely interested in my career development as a Pediatrician.
Additionally, my mentor, Dr. Herrick, has helped me tremendously to
establish my continuity care patients which I feel is very important in making an impact on the care of my patients.
Everybody functions like a family, looking out for each other, and I feel welcomed in this
diverse and multicultural group.

Chukwunonye Ogbuji, MD
Hometown:
Imo State, Nigeria
Career Goals:
I would like to become a hematology and oncology fellow, explore emerging trends in the management of sickle cell disease as well as advocate for young children with sickle cell disease in developing countries around the world.
Something you would never guess about me is:
I am a huge fan of Chelsea Football Club of London, and would go watch them play anytime I am in the United Kingdom
Why you chose TTUHSC-Amarillo:
TTUHSC-Amarillo Pediatrics is a family away from home. After my "meet and greet" and interviews, I truly felt like a part of the program. The residents and faculties I met at the time seemed like the best people I have ever met along the interview trail. I wanted to blossom under the tutelage of such great minds.
Sayyidda Mohammed, MD
Hometown:
Trinidad & Tobago
Career Goals:
To morph into a proficient, empathetic, efficient pediatrician who is armed with the knowledge of evidence -based medicine and can tackle high acuity situations, yet ensure the overall growth and wellbeing of my patients.
Something you would never guess about me is:
I am right hand dominant but I bat (baseball/ cricket) with my left hand.
Why you chose TTUHSC-Amarillo:
I chose TTUHSC- Amarillo because I immediately saw how close knit the residents and faculty were. I also wanted to be in a program that will foster the growth of my medical knowledge and give me first hand exposure to a wide range of procedures
Samer Bou Karroum, MD
Hometown:
Chouf, Lebanon
Career Goals:
I would like to have a career that combines inpatients and outpatient work. I also like teaching - both students and patients/parents. I'm interested in the younger age group, especially the newborn period.
Something you would never guess about me is:
I like to write: thoughts, diaries, reflections, plans ...
Why you chose TTUHSC-Amarillo:
The interview day was very welcoming. Even through online interviews, I felt everyone's support.
There is a lot of hands-on experience that prepares me for any specialty I want, and prepares me to be a well-trained general pediatrician.
The city is not a crowded big city with a lot of traffic. Its also not an isolated town with no grocery stores or things to do around. Its a great compromise between the two.
Saima Almani, MD
Hometown:
Karachi, Pakistan and Houston, Texas
Career Goals:
I am interested in Pediatric Cardiology and Neonatology, still I am going to keep my options open as I might fall in love with another subspecialty within pediatric Medicine.
Something you would never guess about me is:
That I am an introvert. I feel more comfortable focusing on my inner thoughts and ideas, rather than what's happening externally. I enjoy spending time with just one or two people, rather than large groups or crowds. I am not shy or quiet person but prefer to be alone.
Why you chose TTUHSC-Amarillo:
I am a mother so having a work-life balance is very important for me to prevent burn-out. The Program director and the faculty are very supportive for the resident's well being by fostering a culture of mutual support rather than competition. They let you spread your wings and helps to reach your goals.
Ma Cristine C. Cabanas, MD
Hometown:
Manilla, Phillipines
Career Goals:
Neonatology fellowship, hopefully.
Something you would never guess about me is:
How much rice and sweets I eat in a day.
Why you chose TTUHSC-Amarillo:
this is the program the will provide you the eniviorment, the resourses and support, to help you thrive in your career. the people invloved have their hearts invested in it and you will not find that in any other place
Recent Graduates
Kinsley Ann Stepka, DO
Chief Resident
Hometown:
Atlanta GA
Career Goals:
To serve the physical, emotional and social needs of children of all ages as a general pediatrician.

Something you would never guess about me is:
I love horses! If not for medicine I would be a horse trainer

Why you chose TTUHSC-Amarillo:
I felt at home during my first interaction with the program. I could see myself not only fullfilling my goals of residency training but actually building a life with good times and good people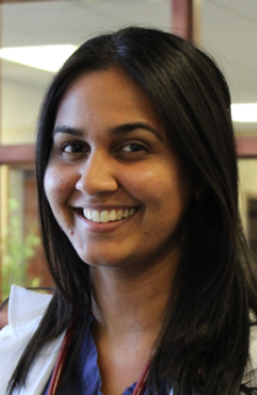 Rebecca Ramdhan, MD
Chief Resident
Hometown:
Career goals:
I aspire to be a Pediatric Hematologist/Oncologist. Nothing is more fulfilling and rewarding than giving a child a fighting chance at life.
Something you would never know about me is:
I did Karate and attained a 2nd Kyu brown belt ;)
Why did you choose TTUHSC-Amarillo:
I truly felt a sense of camaraderie during my interview day here at Texas Tech. I loved how multicultural the program is, and the staff, residents and faculty were all welcoming and genuine. The community served is diverse, which includes a large refugee population and being in a program without fellows optimizes our clinical training and educational experience. This reassured me that I would have a solid academic foundation. In a nutshell, I envisioned myself growing both professionally and personally in this environment. Looking back now, if I were given the opportunity to re-pick a residency program, I would 100% choose this program again!
Tosin Bewaji, MD, MPH
Chief Resident
Hometown:
Osun State

Career Goals:
To make significant impact in my communities as a General Pediatrician, and ultimately a hospitalist.

Something you would never know about me is:
I know nothing about American football

Why you chose TTUHSC-Amarillo:
The closeness between co-residents and between the residents and the attendings was so real when I interviewed that I instantly wanted to be a part of it. Since starting here, it even exceeded my expectations. It is a true feeling of "family" around here.
Matthew Goldfinger, DO
Hometown:
Woodmere, NY
Career Goals:
I hope to be a Pediatric Neurologist and pursue fellowship in Neuroimmunology. I am interested in the intersection between brain and behavior and hope to one day write and give talks for the general public about neuroscience, behavior and the stigma around mental health issues.
Something you would never guess about me is:
I have had a lot of hobbies and strange jobs over the years. I have helped design escape rooms, haunted houses, amusement park attractions, music festival stages, magic tricks sold to magicians. Though to be honest none of this probably surprises anyone who has met me.
More surprising is that I was shy and introverted as a kid. These days it's hard to get me to be quiet 😂
Why you chose TTUHSC-Amarillo:
The people! Co-residents and attendings alike all feel like family. I know it sounds cliché but it's true. The amount of mutual support and encouragement is unparalleled. Once I started here I realized all the amazing diversity of conditions (and cultures) of the people that are served by this institution. I learn so much being here and know I am being prepared well for whatever is next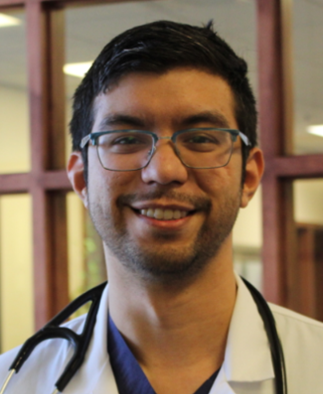 Kevin Benson, MD
Hometown:
Houston,TX
Career Goals:
Possibly owning my own private clinic or be apart of a clinic in a underdeveloped or underrepresented community
Teach at a community college or University
Something you would never guess about me:
I love coffee with my favorite coffee being- Death Wish Coffee
Why you chose TTUHSC-Amarillo:
The amount of support you receive from every single person in the program . You feel like you are never alone
however with the proper amount of autonomy.
Education and Wellness is very important in our program, which
was very important when making my decision.
Mithra Lakshmi-Narasimhan, M.D.
Hometown:
Chennai, India
Career goals:
Pediatric Hemato-Oncologist
Something you wpold never guess about me is:
I love traveling and exploring new places, my dream destination would be have an extended trip to Europe
Why you chose TTUHSC-Amarillo:
I really enjoyed my interview experience at TTUHSC. Everyone was so welcoming, and I knew I would enjoy having this group as my co-workers for 3 years. My favorite thing about our residency is the supportive and friendly co residents and faculty who are always there for any reason. I LOVE working with my team every day! It's so nice to have a group of people who all care so much about each other and what we do. I very much felt "at home"and I also knew I would get excellent clinical training and guidance to achieve my career goals.