McCrary/McGovern Chair in Humanities and Ethics
Professor Departments of Medical Education and Psychiatry
Director, Center for Ethics, Humanities and Spirituality
Texas Tech University Health Science Center
School of Medicine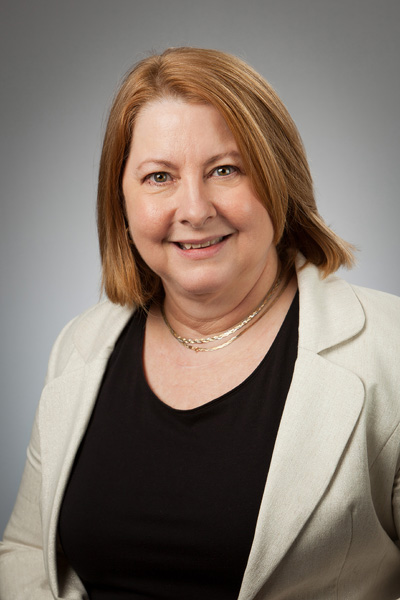 Background
Dr. Cheryl Erwin is a dedicated humanist and educator, with experience directing curricula while incorporating the humanities into professionalism training in resilience and wellness for professionals. Her teaching interests include medical humanities, health policy, professionalism and ethics. Since 2011 she has taught students and faculty in classes and Continuing Medical Education presentations at Texas Tech and as an invited speaker across the United States. Dr. Erwin has a BS degree in molecular genetics and JD in law from the University of Houston, as well as a PhD in medical humanities from The University of Texas Medical Branch. She is a licensed attorney in the State of Texas and has served the legal community as an expert in professionalism and professional conduct.
Professional Focus
Dr. Erwin's interests integrate humanistic disciplines with medical science and explore the contribution of the law and medical humanities to the changing nature of medicine in a dynamic and diverse society. She uses the knowledge and methods of the humanities to mediate among different interest groups to re-imagine a future with increased dialogue, better laws, and better policies. She has been involved with health policy through research and advocacy and through writing about the ethical implications of technological advances.
Teaching and Counseling
Her teaching explores the intersection of the humanities and healthcare. She directed the first comprehensive Medical Humanities Certificate Program for undergraduate medical students in Texas, and combines teaching ethics with clinical consultation activities and the integration of humanistic practices in medicine into the overall curriculum. Dr. Erwin is highly experienced in working with academic health care organizations and educational institutions in training and counseling students and professionals on ways to incorporate ethical practices and virtues into the everyday practice of research, teaching, and patient care. She has mentored and educated professionals from all walks of life and stages of training as they explore the many forms of professional excellence. She serves as the Ethics Consultant to the University Medical Center and the clinics of Texas Tech University Health Sciences Center.
Recent Publications
Erwin, C, Tansey J. Overview of Ethics in Psychiatry. In: Black DW, editor. Scientific American Psychiatry [online]. Hamilton ON: Decker Intellectual Properties; July 2017. DOI: 10.2310/7800.13070.
Erwin, Cheryl. (2016) "Genetic Testing" in Philosophy of Medical Ethics volume in Macmillan Interdisciplinary Studies: Philosophy series. Macmillan International, New York.
Philibert, RA, Erwin, C.(2015) "A Review of Epigenetic Markers of Addiction and Recovery" Behavioral Sciences and the Law 2015 Oct;33(5):675-90. doi: 10.1002/bsl.2202. Epub 2015 Sep 14. PMID: 26365064
Erwin, C. (2015) "Ethical Implications of Epigenetic Markers in Addiction and Recovery" Behavioral Sciences and the Law 2015 Oct;33(5):662-74. Epub 2015 Sep 11.PMID: 26358643
Paulsen JS, Long JD, Ross CA, Harrington DL, Erwin CJ, Williams JK, Westervelt HJ, Johnson HJ, Aylward EH, Zhang Y, Bockholt HJ, Barker RA; PREDICT-HD Investigators and Coordinators of the Huntington Study Group. "Prediction of manifest Huntington's disease with clinical and imaging measures: a prospective observational study." Lancet Neurology 2014 Dec;13(12):1193-201. Epub 2014 Nov 3. PMID: 25453459
Erwin, C. (2014) "Development of a Medical Humanities Certificate Program." Journal of Medical Humanities 35(4): 389-403.
Philibert RA, Penaluna B, White T, Shires S, Gunter T, Liesveld J, Erwin C, Hollenbeck N, Osborn T. (2014) "A pilot examination of the genome-wide DNA methylation signatures of subjects entering and exiting short-term alcohol dependence treatment programs." Epigenetics. 2014 Sep 1;9(9):1212-9. PMID: 2514791
Paulsen JS, Long JD, Johnson HJ, Aylward EH, Ross CA, Williams JK, Nance MA, Erwin CJ, Westervelt HJ, Harrington DL, Bockholt HJ, Zhang Y, McCusker EA, Chiu EM, Panegyres PK; PREDICT-HD Investigators and Coordinators of the Huntington Study Group. (2014) "Clinical and Biomarker Changes in Premanifest Huntington Disease Show Trial Feasibility: A Decade of the PREDICT-HD Study." Front Aging Neurosci. 2014 Apr 22;6:78. PMID: 24795630
Philibert, RA, Terry, NP, Erwin, C, et al. (2014) "Methylation array data can simultaneously identify individuals and convey protected health information: an unrecognized ethical concern" Clinical Epigenetics 2014, April 22; 6:28 PMID 24795630
Paulsen JS, Nance M, Kim JI, Carlozzi NE, Panegyres PK, Erwin C, Goh A, McCusker E, Williams JK. (2013) "A review of quality of life after predictive testing for and earlier identification of neurodegenerative diseases." Progress in Neurobiology 2013 Nov;110:2-28. PMID: 24036231
Goh AM, Chiu E, Yastrubetskaya O, Erwin C, Williams JK, Juhl AR, Paulsen JS; I-Respond-Hd Investigators Of The Huntington Study Group. (2013) "Perception, experience, and response to genetic discrimination in Huntington's disease: the Australian results of The International RESPOND-HD study." Genetic Testing and Molecular Biomarkers. 2013 Feb;17(2):115-21. Epub 2013 Jan 4 PMID: 23289616
Erwin, C. (2013) "Social Justice and the Health Professions: Ethical and Experiential Issues." Journal of Pastoral Psychology 62(2): 235-37.
Erwin, C. (2013) Sex, Gender and Ethics: Does Gender Matter? TTUHSC Health.edu. July.
Shannon, S., Jennings, B., Erwin C. (2013) Long Term Care Monograph. Huntington Disease Society of America.