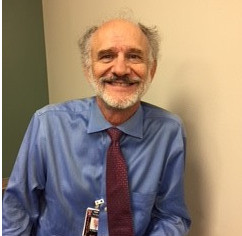 Professor, Internal Medicine Amarillo
Center for Ethics, Humanities and Spirituality
Texas Tech University Health Science Center
School of Medicine
Background
Dr. Steve Urban joined the Center as a regional faculty for the Amarillo campus in 2018. Dr. Urban trained in internal medicine at Baylor College of Medicine and has practiced humanistic medicine for over 30 years.
Professional Focus
Dr. Urban has a wide range of interest in the medical humanities and compassionate care. His focus is on integrating a clinical perspective into the exploration of the humanities and ethics.
Teaching and Counseling
Dr. Steve Urban teaches in the Reflective Writing course for the Medical Humanities Certificate Program. He also directs our Amarillo based medical humanities program with a focus on personalized exploration of topics in the humanities and ethics.
Recent Publications
Coming soon