New Faculty Introduction 2021-2022
Welcome to West Texas!
The School of Medicine has a passion to provide a prodigious education for our medical students, residents and fellows, along with improving health outcomes in the most unreached, underserved communities in West Texas and around the world. We are excited to have you on board to further our mission.
Amarillo Campus
Family & Community Development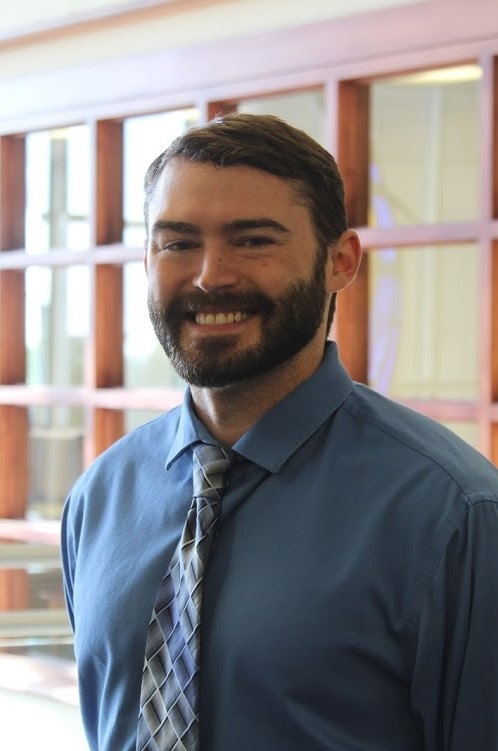 Matthew Thigpen, MD
Assistant Professor
Graduate of Texas A&M University, College Station, Texas
Board Certified in Family Medicine
Department of Internal Medicine

Abhijit Gutal, MD
Assistant Professor
Graduate of Pune University
Board Certified in Internal Medicine
Fellowships in:

Infectious Diseases
Geriatrics
Department of Obstetrics & Gynecology
Thomas Byrne, MD
Associate Professor
Graduate of Loyola University of Chicago, Maywood, Illinois
Fellowship in Maternal Fetal Medicine, University of New Mexico, School of Medicine, Albuquerque, New Mexico
Tanay Patel, MD
Assistant Professor
Graduate of Ross University, School of Medicine, Portsmouth, Dominica, West Indies
Board Certified in Obstetrics & Gynecology
Department of Pediatrics
Rakesh Donthula, MBBS
Assistant Professor
Graduate of Kakatiya Medical College, Warangal, Dr. NTR, University of Health Sciences, India
Fellowship in Pediatric Cardiology, The University of Texas Health Sciences Center at Houston, Houston, Texas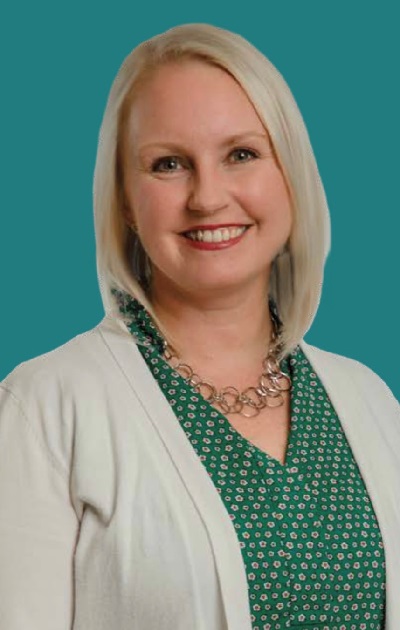 Kinsley Stepka, DO
Assistant Professor
Graduate of William Carey University College of Osteopathic Medicine, Hattiesburg, Massachusetts
Department of Surgery
Matthew Ellis, AG-ACNP
Faculty Associate
Graduate of Texas Tech University (MSN AG-ACNP)
Former Flight Nurse
USMC Veteran
Mujahed Laswi, MD
Assistant Professsor
Graduate of Weill Cornell Medical College, Qatar
Board Certified in General Surgery
Lubbock Campus
Department of Anesthesiology
Angelo Riccione, DO
Assistant Professor
Graduate of Philadelphia College of Osteopathic Medicine
Board Certified in Anesthesiology
Department of Cell Biology & Biochemistry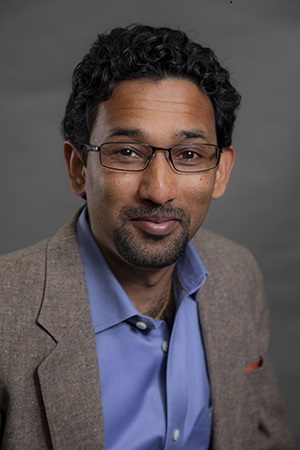 Jeremy Bailoo, PhD
Research Assistant Professor
Doctorate in Developmental Psychology from the University of North Carolina at Greensboro, North Carolina
Department of Family & Community Medicine
Seferino Gomez, MD
Assistant Professor
Graduate of Texas Tech University Health Sciences Center, Lubbock, Texas
Residency in Family Medicine , Texas Tech University Health Sciences Center, Lubbock, Texas
Katy Kemeze, MD
Assistant Professor
Graduate of the University of Turin, Turin, Italy
Residency in Family Medicine, Natividad Medical Center, California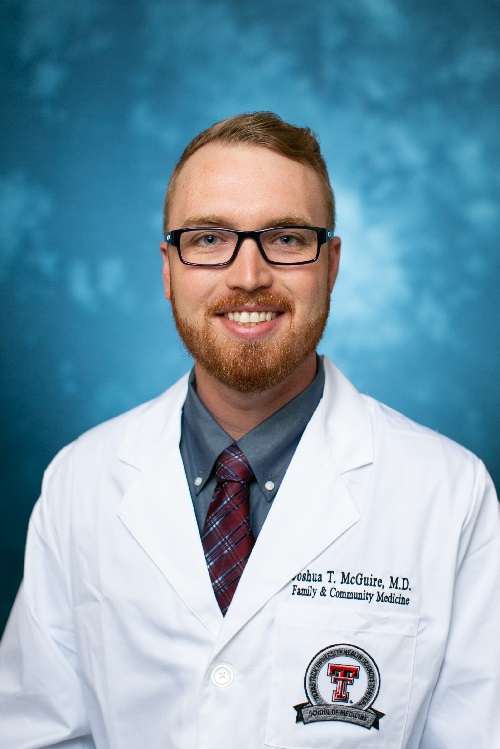 Joshua McGuire, MD
Assistant Professor
Graduate of the University of Texas Medical Branch, Galveston, Texas
Residency in Family Medicine, Texas Tech University Heath Sciences Center, Lubbock, Texas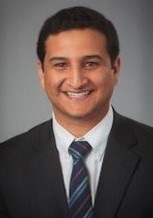 Tarek Shihab, MD
Assistant Professor
Graduate of Texas Tech University Health Sciences Center, Lubbock/Odessa, Texas
Residency in Family Medicine, Tech University Health Sciences Center, Amarillo, Texas
Internship in General Surgery, University of Colorado, Denver, Colorado
Department of Immunology & Molecular Biophysics
Aravindan Kalyanasundaram, PhD
Research Assistant Professor
Doctorate in Biotechnology
Graduate of University of Madras, Tamil Nadu, India
Department of Internal Medicine
Sameh Girgis, MD
Assistant Professor
Graduate of Tanta University Faculty of Medicine, Egypt
Fellowship in:

Clinical Cardiac Electrophysiology
Cardiology
Marina Iskandir, MD
Assistant Professor
Graduate of St. George's University School of Medicine, Grenada, West Indies
Fellowship in Interventional Cardiovascular Disease, Texas Tech University Health Sciences Center, Lubbock, Texas
Kenneth Iwuji, MD
Assistant Professor
Graduate of Texas Tech University Health Sciences Center, School of Medicine, Lubbock, Texas
Board Certified in Internal Medicine
Sonika Malik, MBBS
Assistant Professor
Graduate of Dr. DY Patil Medical College and Research Center, Pune, India
Fellowship in Gastrointestinal Nutrition at the University of Chicago Medical Center, Chicago, Illinois
Miguel Quirch, MD
Assistant Professor
Graduate of Texas Tech University Health Sciences Center, School of Medicine
Fellowship in Hematology/Oncology, Texas Tech University Health Sciences Center, School of Medicine, Lubbock, Texas
Mareena Zachariah, MD
Professor
Graduate of Kasturba Medical College, Mangalore, India
Postdoctoral Research in Diabetic Nephropathy at the Clinical and Translational Science Institute, University of Pittsburg School of Medicine
Fellowships in:

Nephrology
Transplant Medicine
Department of Neurology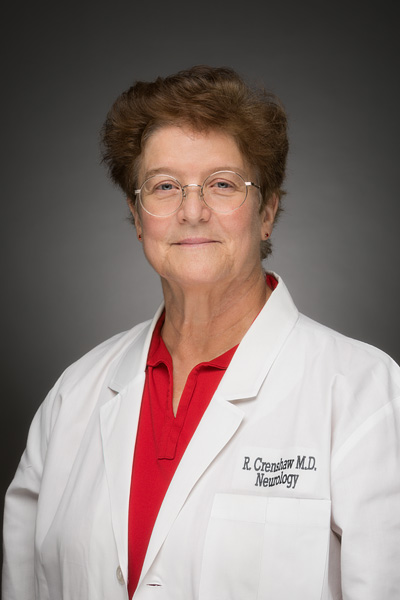 Rebecca Crenshaw, MD
Assistant Professor
Graduate of the University of Texas Medical Branch, Galveston, Texas
Chief Resident in Internal Medicine at Kansas University, Kansas City, Kansas
Residency in Neurology at Kansas University, Kansas City, Kansas
Department of Ophthalmology & Visual Sciences
Coby Ray, MD
Assistant Professor
Gradute of Texas Tech University Health Sciences Center
Fellowship in Oculoplastic Surgery & Neuro-ophthalmology
Department of Orthopaedic Surgery & Rehabilitation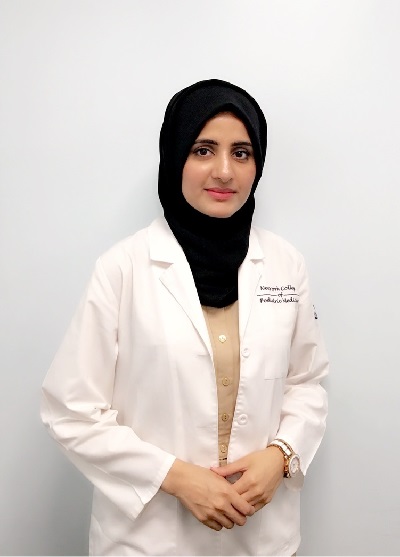 Amara Abid, DPM
Assistant Professor
Doctorate in Podiatric Medicine from New York College of Podiatric Medicine
Residency in Podiatric Medicine - Foot and Ankle Surgery, SUNY Downstate Medical Center, Brooklyn, New York
Max Davis, MD
Assistant Professor
Graduate with Honors in Research, University of Michigan, Ann Arbor
Residency in Orthopaedic Surgery, University of Michigan, Ann Arbor
Department of Pediatrics
Tala Porter, MD
Assistant Professor
Graduate of Texas Tech University Health Sciences Center, School of Medicine, Lubbock, Texas
Residency in Pediatrics, Texas Tech University Health Sciences Center, School of Medicine, Lubbock, Texas
Department of Psychiatry
Natalie Scanlon, PhD, LP
Assistant Professor
Graduate of Texas Tech University
Doctorate in Clinical Psychology
Specialized Training in:

Cognitive-Behavioral Therapy (CBT)
Comprehensive Behavioral Intervention for TICS (CBIT)
Trauma Focused-Cognitive Behavioral Therapy (TF-CBT)
Department of Surgery
Samudani Dhanasekara, PhD
Research Assistant Professor
Graduate of Texas Tech University, Lubbock Texas
Doctorate in Nutritional Sciences
Jayne McCauley, MD
Assistant Professor
Graduate of Missouri Kansas City School of Medicine, Kansas City, Missouri
Board Certified in:

General Surgery
Surgical Critical Care
Tyler Mouw, MD
Assistant Professor
Graduate of the University of Iowa
Board Certified in Surgery
Ashley Northcutt, MD
Assistant Professor
Gradute of Texas Tech University Health Sciences Center, Lubbock & Amarillo, Texas
Residency in General Surgery, Louisana State University Health Sciences Center, Shreveport, Louisiana
Fellowship in Surgical Critial Care, University of Florida Health Sciences Center, Jacksonville, Florida
Board Certified in:

General Surgery
Sugical Critical Care
Endoscopy
Fundimentals of Laparoscopic Surgery (FLS)
Advanced Surgical Skills for Exposure in Trauma (ASSET)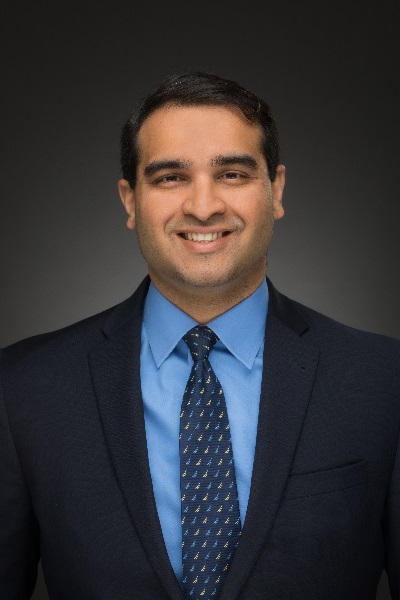 Asim Shabbir, DO
Assistant Professor
Graduate of Edward Via College of Osteopathic Medicine, Virginia Tech
Board Certified in Surgery
Alan Pang, MD
Clinical Instructor
Graduate of The Chicago Medical School, Rosalind Franklin University of Medicine and Science, North Chiago, Illinois
Residency at the University of California, San Francisco, California
Permian Basin Campus
Internal Medicine
Gregory Bartha, MD
Associate Professor
Graduate of Yale University School of Medicine, New Haven, Connecticut
Board Certified in Internal Medicine
Raghavendra Sanivarapu, MD
Assistant Professor
Graduate of Kurnool Medical College, Kurnool, India
Fellowship in Pulmonary/Critical Care, Nassau University Medical Center, East Meadow, New York
Devi Priya Suravajjala, MD
Assistant Professor
Graduate of Guntur Medical College, Guntur, India
Fellowship in Endocrinology at Texas Tech University Health Sciences Center, Odessa, Texas
Department of Obstetrics & Gynecology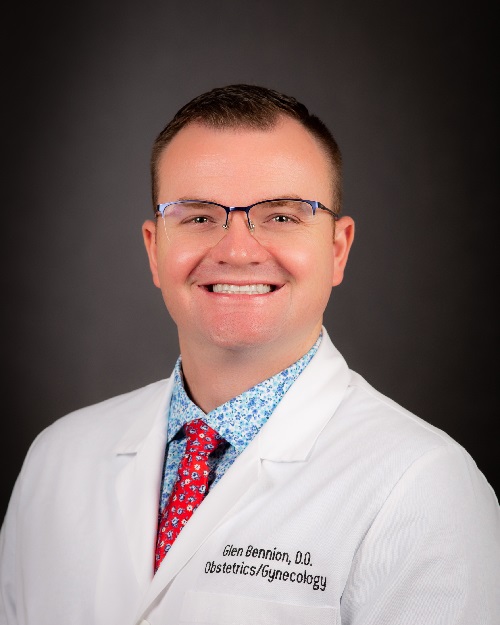 Glen Bennion, DO
Instructor
Graduate of Pacific Northwest University
Residency in Obstetrics and Gynecology, Texas Tech University Health Sciences Center, Odessa, Texas
Department of Surgery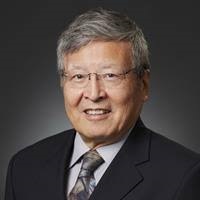 Yi-Zarn Wang, DDS, MD
Associate Professor
Graduate of the School of Dentistry, Kaohsiung Medical College, Kaohsiung, Taiwan, Republic of China
Graduate of Oregon Health Sciences University, Portland, Oregon
General Surgery Residency at Barnes Hospital, School of Medicine, Washington University, St. Louis, Missouri
Oral Pathology Residency, Department of Pathology, School of Dentistry, Oregon Health Sciences University, Portland, Oregon