The Texas Tech University Health Sciences Center is a complex of institutions and campuses located in West Texas, which educate health professionals, undertake medical research, and provide patient care. TTUHSC is a multi-campus system with regional academic health centers (RAHCs) located in four West Texas cities (Amarillo, Lubbock, and Odessa). Lubbock is the home of Texas Tech University and is the administrative center of the Health Sciences Center system.
TTUHSC's service area comprises 107 counties in West Texas and covers 130,000 square miles. This area contains nine growing urban centers with highly sophisticated medical complexes. Many excellent opportunities for practice development exist in both rural and urban West Texas communities.
Educational programs at each RAHC recognize the individual clinical and research strengths of that center. Because research enhances patient care and is an essential component of quality academic health sciences center programs, TTUHSC strongly encourages research interests.
The School of Medicine's clinical departments have introduced many specialized programs which were previously unavailable in West Texas or Eastern New Mexico. TTUHSC offers these services: Radiation Therapy Center, Pediatric Intensive Care Unit, Medical Intensive Care Unit, Surgical Intensive Care Unit, Burn Care and Treatment Center, Emergency Medical Services, Neonatal Intensive Care Unit, Regional Emergency Air Care Transport, Trauma Center (level 1), Pediatric Intermediate Care, Day Surgery Center, Minor Emergency Center, Family Care Unit, Southwest Cancer Treatment and Research Center, Seniors' Education Programs, Cardiac Catheterization Lab, Cardiac Intensive Care Unit, Gastrointestinal Diagnostic Center, Hypertension Referral Center, Psychiatric Care and International Pain Institute.
Modern and spacious library facilities are located on each TTUHSC campus. The TTUHSC libraries subscribe to 3471 journals. Journal subscriptions and medical books comprise a collection of 289,736 bound volumes and have over 250 HSC related electronic books with access to 24,503 (2,239 electronic journal titles). In addition, 14,424 audiovisual items (videotapes, audiotapes and slides) are available. The libraries also provide access to the internet and multiple databases such as Medline, Up-To-Date, CINAHL, IPA, and Micromedex.
The 412-bed University Medical Center (UMC) opened in 1978 and is the primary teaching hospital for the Texas Tech University Health Sciences Center. UMC in concert with TTUHSC is committed to providing opportunities for educational excellence and unsurpassed state-of-the-art health care delivery to the residents of Lubbock, West Texas, and Eastern New Mexico. UMC has on staff over 400 physicians and over 200 residents and employs 1,800 people.
UMC is a regional referral center for specialized pediatric services, including Maternal-Fetal Intensive Care Unit, a Level III Neonatal Intensive Care Unit, and a Pediatric Intensive Care Unit. Physicians also refer patients to UMC's adult acute care services: the Burn Intensive Care Unit, Kidney Transplant Center, High Risk Obstetrical Care, and Level 1 Trauma Unit. Freestanding Ambulatory Care Clinics associated with UMC provide further referrals from the community to the hospital.
UMC's Emergency Medical Services provide the area with the most sophisticated and complete emergency services available. AeroCare, the emergency medical air care service operated by UMC and Covenant Health Systems. EMS paramedics and physicians provide continuous emergency room coverage, qualifying the UMC Emergency Room as the only Level 1 Trauma Center on the South Plains.
UMC also supports the multidisciplinary International Pain Institute, the interdisciplinary SSouthwest Cancer Treatment and Research Center, a comprehensive Gastrointestinal Lab, the Sports Medicine Center, the Children's Hospital, and the McInturff Conference and Education Center. The Dimensions and Seniors Are Special programs at UMC address the unique health issues of women and senior citizens.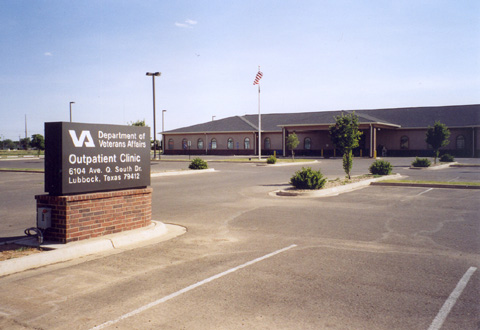 The Lubbock VA Outpatient Clinic provides high quality medical care to 8,000 veterans annually with a total workload of approximately 50,000 visits. In addition to providing primary care, the clinic offers specialty care in the following disciplines: dermatology, neurology, nephrology, urology, ambulatory surgery, podiatry, ENT, ophthalmology, gynecology, dentistry, and mental health care including substance abuse. Other on-site services include laboratory, radiology, respiratory therapy, pharmacy, and dietetics.
A strong affiliation has exited with the Texas Tech University Health Sciences Center for many years. Internal Medicine residents work with the four primary care teams. The patient population presents with a wide variety of medical problems, which range from medical/surgical emergencies to chronic multi-system diseases to acute benign conditions. Many of the specialty clinics are staffed by faculty from TTUHSC School of Medicine and offer residents opportunities for training in specialty areas. Students from the Nursing school also rotate through the VA clinic.
UMC's Southwest Cancer Center is a nationally recognized leader in the fight against cancer. Our multi-disciplinary approach combines the expertise of Texas Tech physicians with UMC's compassionate care and technological advancements. Comprehensive cancer treatment and care is available in one facility, close to home.
The SWCC provides patients with a wide-range of treatment options, including chemotherapy, radiation therapy, surgical oncology and bone marrow transplant. Our team of physicians includes experts in medical, surgical and pediatric oncology, as well as haematological diseases. The first Bone Marrow Transplant Unit in the region was started right here at UMC, and the first clinical trials offered in the West Texas region began here, too.
At the Southwest Cancer Center, you're in very good hands. You and your family can trust that our team will work tirelessly to treat your condition. Exceptional care today means hope for a cure tomorrow.
Dialysis Center of Lubbock: EST in 1973
6630 Quaker Ave Suite 102
Lubbock, Texas 79413
Located in Central Lubbock, the Dialysis Center of Lubbock has been providing quality care to patients in the West Texas area for more than 40 years. We have 50 employees that are highly trained and educated that are dedicated to providing excellent care for our patients and families in the communities that we serve.
Our center is committed to providing the highest level of renal education to our staff, nephrology fellowship program, patients and families.
The Dialysis Center of Lubbock currently services approximately 200 dialysis patients. The center is licensed for 29 dialysis stations and we are looking to expand to a new center in Southwest Lubbock. There are 45 patients that are on home therapy dialysis which includes home hemodialysis and peritoneal dialysis. In addition to expanding to a new center, we are also looking to include nocturnal dialysis.
The cornerstone of Covenant Health's cancer care program is Joe Arrington Cancer Research and Treatment Center (JACC). This center of excellence brings world-class cancer care to the West Texas and Eastern New Mexico region. Its mission is to treat not just the disease, but the whole person—body, mind and spirit.
JACC offers a wide range of services and programs that are guided by the vision of:
Providing state-of-the-art treatment and equipment
Developing and supporting oncology clinical research
Healing through a holistic approach
Providing leaders on national oncology committees and boards
Enhancing the quality of life for women through the comprehensive breast center
JACC opened in 1995 and is named in honor of Dr. Joe O. Arrington, Jr., a long-time Lubbock physician whose level of caring for patients and their families was truly inspirational. JACC has grown to more than 60,000 square feet of clinical space and more than 22,000 square feet of supporting office space in the Medical Office Building.
At JACC we are a team of surgeons, medical oncologists, radiation oncologists, radiation therapists, experienced oncology nurses and pharmacists, along with other cancer specialists who work together to provide a multidisciplinary approach while caring for the whole person – body, mind and spirit.