The Texas Tech University Health Sciences Center is a complex of institutions and campuses located in West Texas, which educate health professionals, undertake medical research, and provide patient care. TTUHSC is a multi-campus system with regional academic health centers (RAHCs) located in four West Texas cities (Amarillo, Lubbock, and Odessa). Lubbock is the home of Texas Tech University and is the administrative center of the Health Sciences Center system.
TTUHSC's service area comprises 107 counties in West Texas and covers 130,000 square miles. This area contains nine growing urban centers with highly sophisticated medical complexes. Many excellent opportunities for practice development exist in both rural and urban West Texas communities.
Educational programs at each RAHC recognize the individual clinical and research strengths of that center. Because research enhances patient care and is an essential component of quality academic health sciences center programs, TTUHSC strongly encourages research interests.
The School of Medicine's clinical departments have introduced many specialized programs which were previously unavailable in West Texas or Eastern New Mexico. TTUHSC offers these services: Radiation Therapy Center, Pediatric Intensive Care Unit, Medical Intensive Care Unit, Surgical Intensive Care Unit, Burn Care and Treatment Center, Emergency Medical Services, Neonatal Intensive Care Unit, Regional Emergency Air Care Transport, Trauma Center (level 1), Pediatric Intermediate Care, Day Surgery Center, Minor Emergency Center, Family Care Unit, Southwest Cancer Treatment and Research Center, Seniors' Education Programs, Cardiac Catheterization Lab, Cardiac Intensive Care Unit, Gastrointestinal Diagnostic Center, Hypertension Referral Center, Psychiatric Care and International Pain Institute.
Modern and spacious library facilities are located on each TTUHSC campus. The TTUHSC libraries subscribe to 3471 journals. Journal subscriptions and medical books comprise a collection of 289,736 bound volumes and have over 250 HSC related electronic books with access to 24,503 (2,239 electronic journal titles). In addition, 14,424 audiovisual items (videotapes, audiotapes and slides) are available. The libraries also provide access to the internet and multiple databases such as Medline, Up-To-Date, CINAHL, IPA, and Micromedex.
The 412-bed University Medical Center (UMC) opened in 1978 and is the primary teaching hospital for the Texas Tech University Health Sciences Center. UMC in concert with TTUHSC is committed to providing opportunities for educational excellence and unsurpassed state-of-the-art health care delivery to the residents of Lubbock, West Texas, and Eastern New Mexico. UMC has on staff over 400 physicians and over 200 residents and employs 1,800 people.
UMC is a regional referral center for specialized pediatric services, including Maternal-Fetal Intensive Care Unit, a Level III Neonatal Intensive Care Unit, and a Pediatric Intensive Care Unit. Physicians also refer patients to UMC's adult acute care services: the Burn Intensive Care Unit, Kidney Transplant Center, High Risk Obstetrical Care, and Level 1 Trauma Unit. Freestanding Ambulatory Care Clinics associated with UMC provide further referrals from the community to the hospital.
UMC's Emergency Medical Services provide the area with the most sophisticated and complete emergency services available. AeroCare, the emergency medical air care service operated by UMC and Covenant Health Systems. EMS paramedics and physicians provide continuous emergency room coverage, qualifying the UMC Emergency Room as the only Level 1 Trauma Center on the South Plains.
UMC also supports the multidisciplinary International Pain Institute, the interdisciplinary UMC Cancer Center, a comprehensive Gastrointestinal Lab, the Sports Medicine Center, the Children's Hospital and the McInturff Conference and Education Center. The Breast Imaging Center and Seniors Are Special programs at UMC address the unique health issues of women and senior citizens.
At Fresenius Kidney Care Center, our Nephrology fellows will have the opportunity to be at an outpatient dialysis centers in Lubbock, texas. The centers are committed to helping people with Chronic Kidney Disease (CKD) and End Stage Renal Disease (ESRD) lead fuller, more active and vibrant lives. The Nephrology fellows will have the opportunity to increase their medical knowledge, enhance their clinical skills, increase their clinical experience and enhance their clinical judgment while rotating at our multiple Fresenius Kidney Care Centers. Locations are listed below:
Heart of Lubbock
Redbud
South Plains
Caprock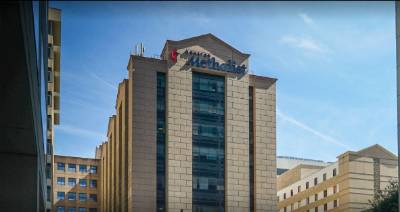 Houston Methodist Medical Center is a four (4) week away rotation that will provide Nephrology fellows with a satellite teaching site. During this rotation, the Fellows will be assigned to the service of Nephrology, Dialysis and Transplantation Associates (NDTA). The fellows will daily evaluate, examine, and recommend further work-up, where appropriate, and propose a management plan. This is then presented to the attending transplant nephrologist and surgeon from the respective service, and together will arrive at a final work-up and/or treatment plan. The fellow will become proficient in immunosuppression, the treatment of transplant rejection and the management of infectious complications in an immune-compromised patient.