Student Wellness Committee
The Student Wellness Committee initially began a few years ago as a small group of students who were interested in helping their classmates and future colleagues navigate the trials and tribulations of the medical training process. However, with ourselves and our classmates so often occupied with schoolwork, we found it difficult to implement ideas that would improve the long-term wellbeing of our fellow students. After many meetings, discussions, and brainstorming sessions, we felt that the ideal course of action to fulfill these goals would be to construct a program dedicated to the following:
-Include training in mental and emotional management that would be grounded in an effective, practice-based framework
-Cover the content in a series of small-group workshops
-Have voluntary student participation, as we felt that mandatory sessions run the risk of being psychologically less effective
-The initiative would be almost entirely student driven, with some critical support from faculty and administration
-We will design some mechanism for the program to evolve, propagate, and be passed down to future medical students at TTUHSC School of Medicine (SOM)
The Resiliency Peer program is an initiative from the Student Wellness Committee that is under the guidance of Dr. Allison Perrin, Director of Student Affairs for the School of Medicine, and Dr. Elisabeth Conser, Assistant Dean for Student Wellness and Advancement for the School of Medicine. The Resiliency Peer Program is in response to the Student Wellness Committee's identification of a significant need for educating our peers about topics in mental health and burnout prevention. The program is aimed at equipping medical students with tools to better manage stress and reduce burnout by forming a support system of medical students and faculty who are informed about techniques to support student wellness. In addition, the program focuses on the cultivation of evidence-based tools to allow medical students to manage stress so that rather than solely surviving, students can thrive in the challenges offered in medical school and beyond.

Our vision is for the Resiliency Peer program to develop as a unique, student-led TTUHSC initiative that focuses on improving student wellbeing in the form of an elective starting Spring 2021 focused on training and supporting pre-clinical MS1 and MS2 students at TTUHSC SOM. The Resiliency Peers Elective will utilize the Components for Enhancing Clinician Engagement and Reduction of Trauma, or "CE-CERT," a model for safeguarding against provider burnout that is locally taught by Dr. Michael Gomez, Licensed Pediatric Psychologist and former Assistant Professor in the Pediatrics Department at TTUHSC. With the goal of helping people to recognize and manage difficult emotional states, the CE-CERT model features five core domains with respective skill-sets that are tied together by the common thread of conscious oversight and mindfulness. These major domains are: experiential engagement, parasympathetic recovery, conscious narratives, decreasing ruminations, and reducing emotional labor.
MS3 students were introduced to a mindfulness and personal values development led by Dr. Giles to further contribute to the wellbeing of students on clinical rotations. We are also in the process of planning and designing another program focused on developing core values to aid students as they begin to decide specialty choice for residency applications.
MS4 students are lead through a mandatory TRIAL course which has a newly developed wellness component that addresses coping skills, resiliency, and burnout prevention on the residency trail, during residency, and in future career paths.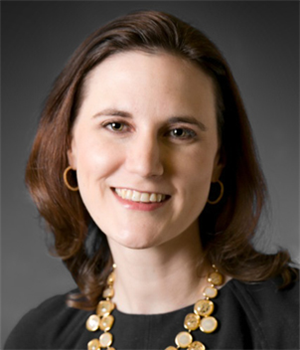 From the Office of Wellness at Texas Tech University School of Medicine, we want to extend a warm welcome to our students, faculty, staff, alumni, and friends! As Assistant Dean of Student Wellness and Advancement, I, together with Dr. Allison Perrin, Director of Student Affairs and Wellness, want to join alongside our students and our institution in fostering a positive, diverse, and safe environment for everyone. Our mission is to develop a shared organizational culture that supports wellness through authentic student connections, meaningful institutional engagement and partnership, and promotion of health, self-care, and well-being. As we navigate a global pandemic, now more than ever, our focus is on examining and eliminating sources of burnout, building resilience, and cultivating self-compassion. We are grateful through our partnership with the Texas Tech University Health Sciences Center Counseling Center to offer valuable resources for prevention, treatment, and holistic support of mental health needs. We are also fortunate to have a shared commitment with the members of our student wellness committee in building a network of wellness champions among the student body and institution. In meeting the social, emotional, physical, and mental health needs of our student body, our hope is not only for our students to succeed but also flourish and attain work-life fulfillment during their medical school journey and beyond.
- Dr. Elisabeth Conser, Assistant Dean of Student Wellness and Advancement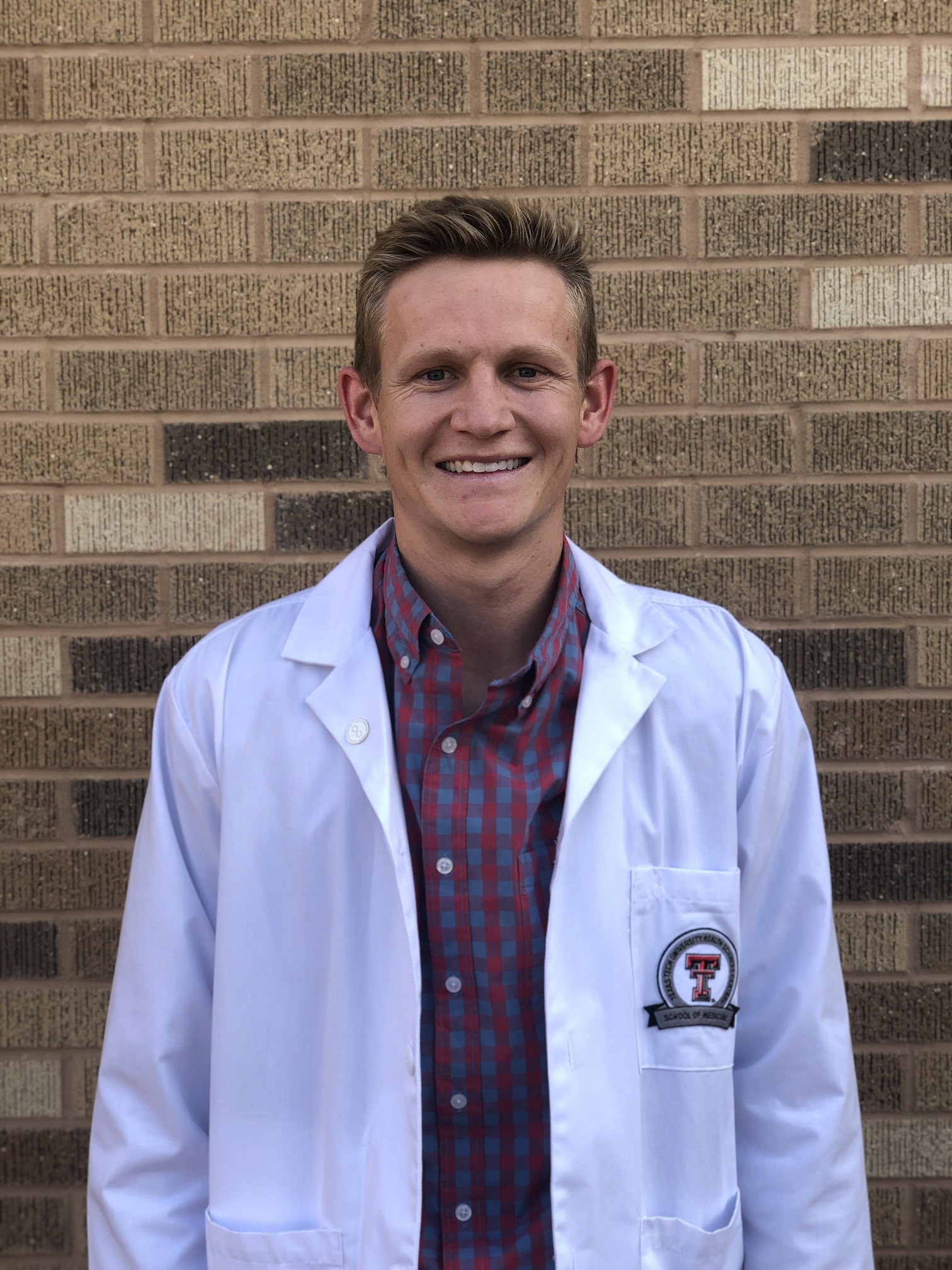 "I have really appreciated the Resiliency Peers Program and believe it is something that every medical student should participate in! Everyone has different stressors in their life, but the Resiliency Peers Program has taught me simple, everyday things that I can do to better recognize and manage my stress." - Adam Wynn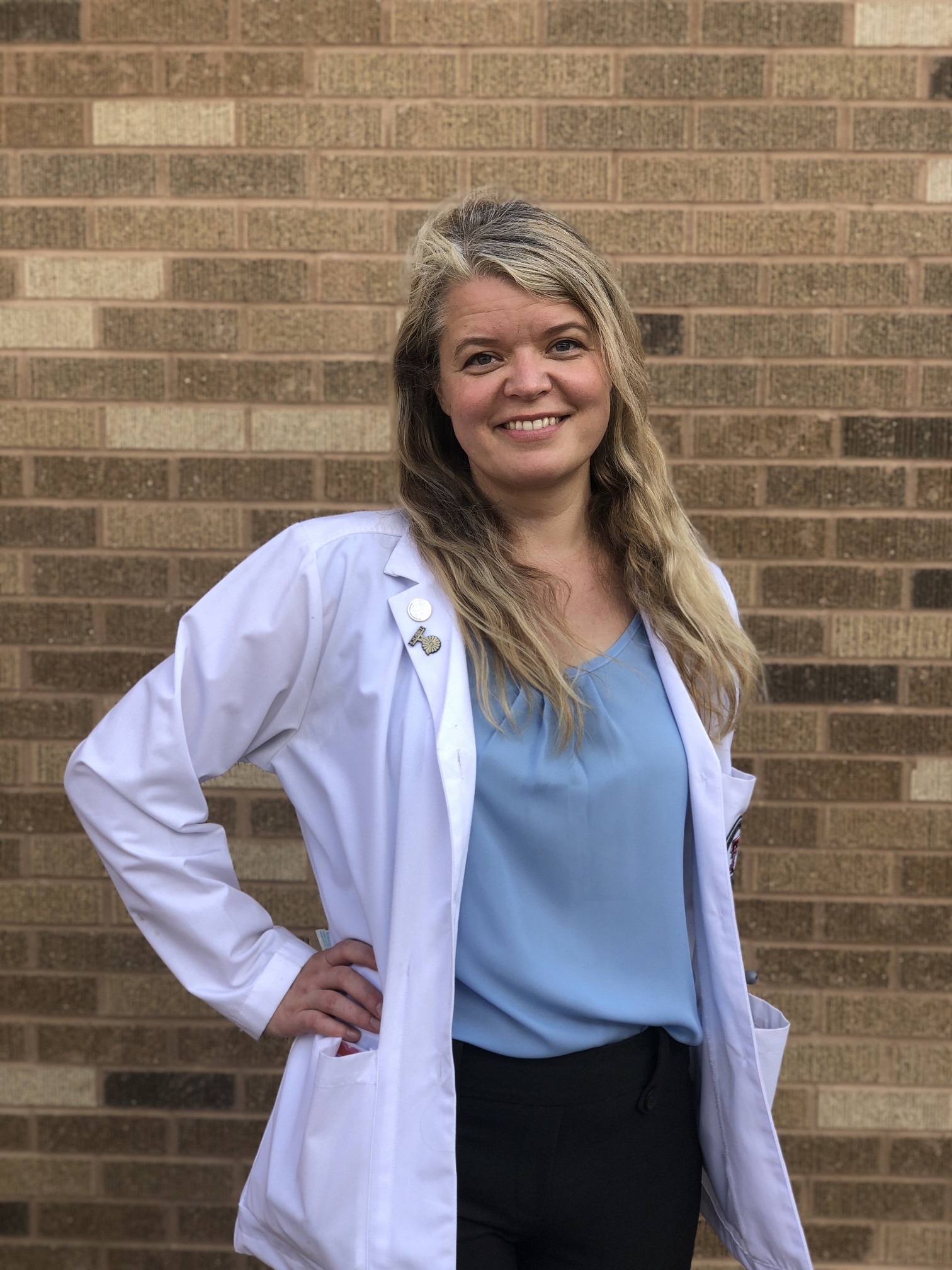 "The CE-CERT program taught me essential skills and expanded my knowledge of human psychology. I have learned about parasympathetic recovery and primary vs. secondary types of emotion and a need to proactively try and metabolize traumatic experiences." – Anya Bowman
"Medical school is very enriching and fulfilling, but I would be lying if I said it hasn't felt overwhelming and, at times, even scary. Higher level healthcare education asks a lot from students, and while we do discuss student well-being during this formative period, sometimes I've felt that we limit the topic too much to discussion rather than action. The Resiliency Peers Program is one of the few student-led initiatives that I've been a part of whose mission is to immediately support student health, first and foremost. The support resources and education that's offered, such as the friends I've made and the CE-CERT training I've received, didn't waste any time in helping me feel stable on my feet. The open atmosphere to discuss and improve the health of our peers, the skill workshops on preventing feelings of burn-out, and the collaborative team-guided pursuit of widening our mental-health resources for all HSC students is something that I feel very proud to have experienced in my time as a student." – Daniel Payberah
"The Resiliency Peer Training helped me to regain a sense of self-efficacy around managing challenge and hardship. The tools that I gained through this training has helped me maneuver the vulnerability that comes with being a beginner and the discomfort that comes with learning and growth. Through this training, I am better able to manage my internal dialogue in a way that my self-talk is empowering (more often than not) which directly results in me being more effective and present for myself, my patients, and my team." - Frances Hanson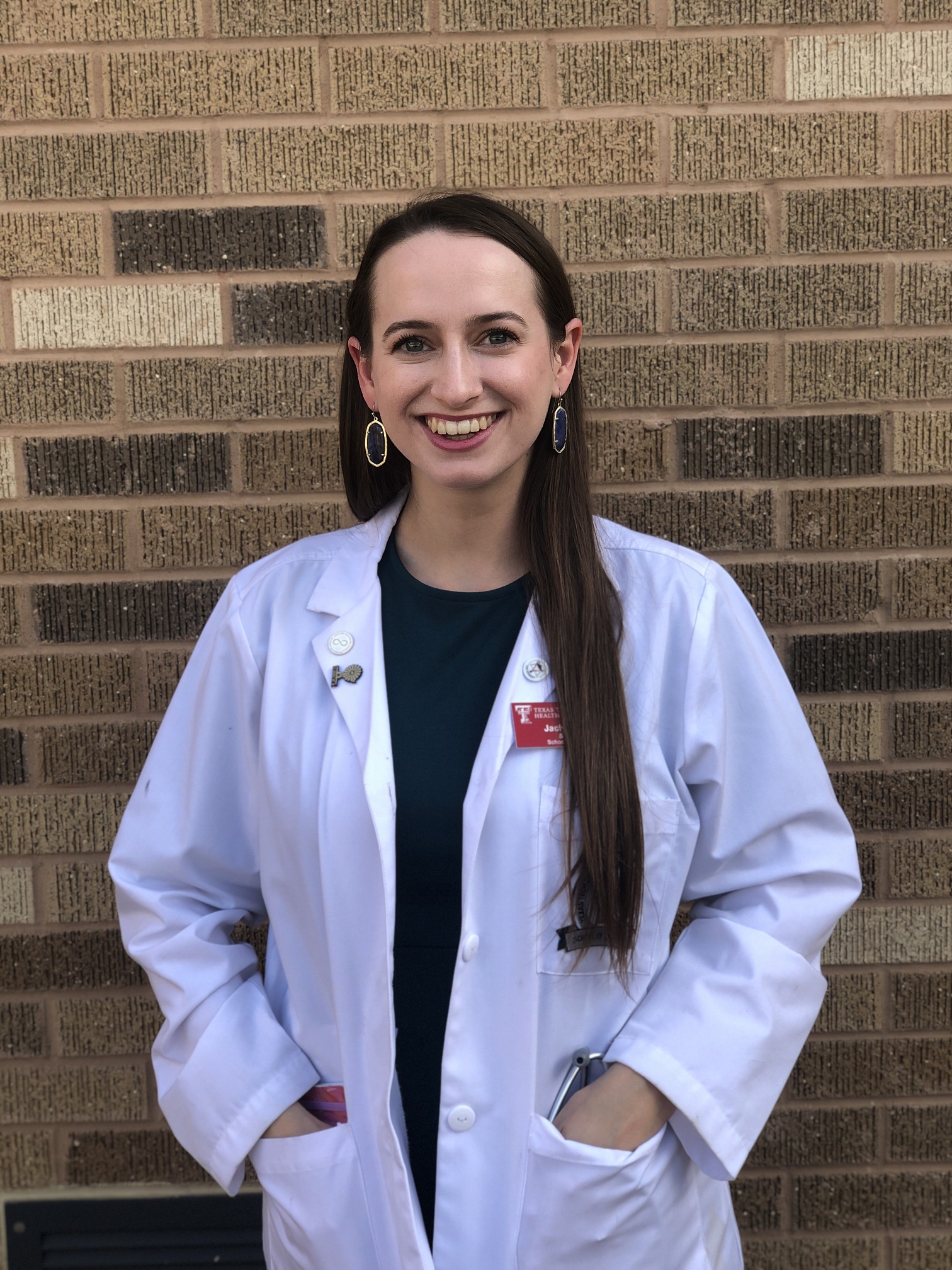 "This program has introduced and reinforced skills that I can use both now in med school, and later in my career. Some of my favorites were the tricks to stop ruminating and to get grounded, which I think most students would find pretty helpful. It was also a great opportunity to connect to some amazing, compassionate classmates!" - Jaclyn Jones
"The most beneficial aspect of this program for me was the C-CERT program led by Dr. Gomez. Through this program, I had the opportunity to learn so much about skills I can incorporate into my daily life to overcome my struggles. I love being part of a group that prioritizes mental health and personal well-being!! :)" - Riya Koshy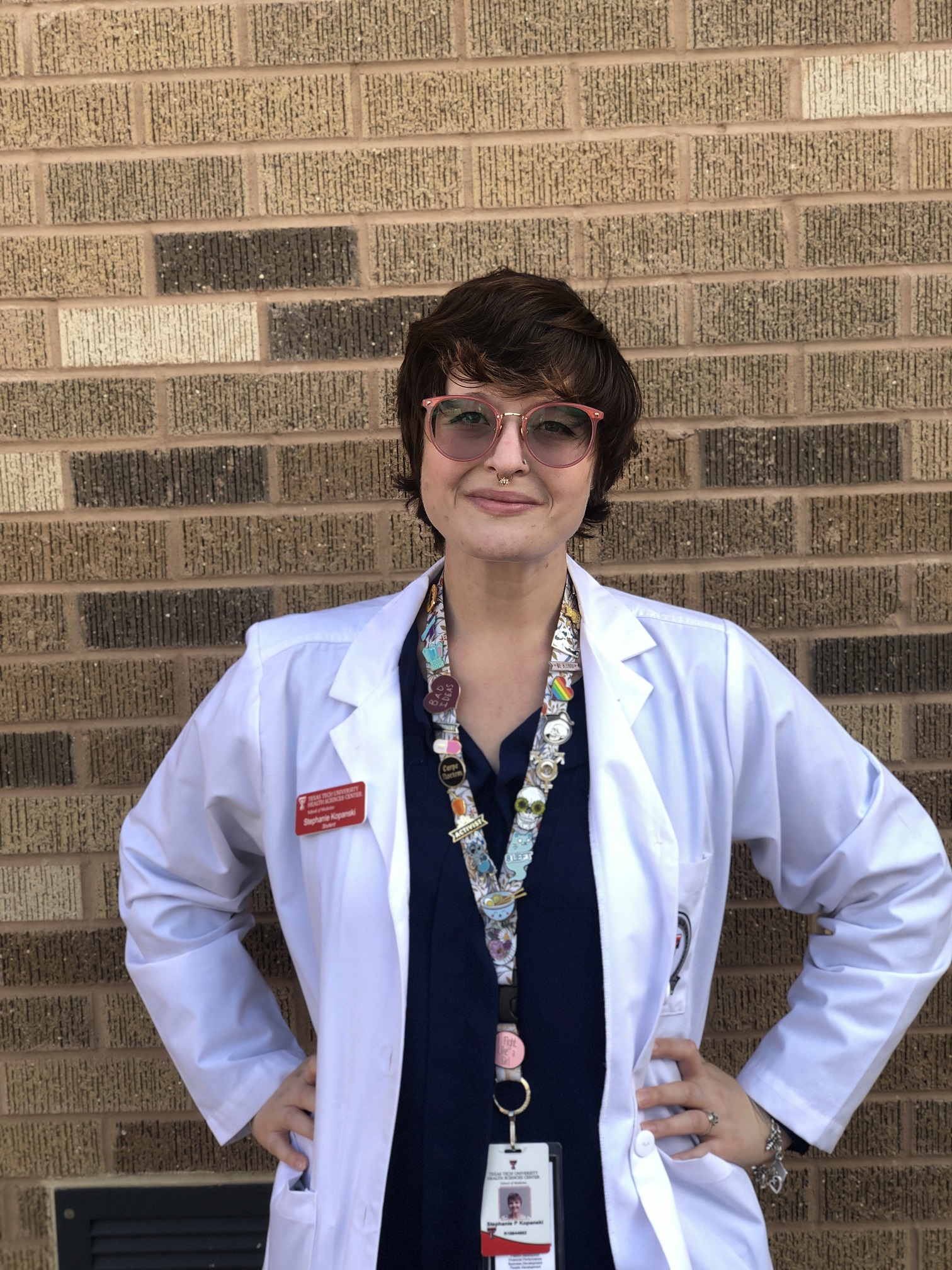 "In medicine we are privy to the trauma of others' lives firsthand, and we are generally taught to perform concrete protocols first, and bury our emotions to deal with another time. The CE-CERT model gives us the tools to process our acute reactions to stressors so that they do not accumulate into chronic emotional weight. I am grateful to this program for helping me to start building these skills now." - Stephanie Kopanski
"I'm so honored to have been a part of the Resiliency Peers program. Each week, we meet to discuss and learn about an important pillar of emotional well-being within the CE-CERT framework, and I find myself humbled by all the experience, wisdom, and stories we bring to the table. Dr. Gomez is an amazing educator who brings a ton of energy, enthusiasm, and personality to the workshops, and I am so grateful for the chance to have learned and practiced specific tools to help me manage the stress and challenges that occur throughout medical training. Special shoutout to the Student Wellness team for being such great human beings and always thinking of ways to contribute to a more positive culture within the community." - Steve Hsu
"The resiliency peers program is about on the job emotional monitoring and regulation of emotion in traumatic events. It's also about avoiding burnout, which unsurprisingly affects a huge number of doctors. While it sounds specialized, it is useful in everyday life. When a friend of mine was hung up on their crappy day, I used strategies I learned here to calm her down-- to surprising effect." - Travis Chin