School of Medicine Odessa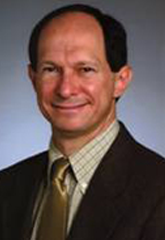 Gary Ventolini, MD
Regional Dean
More about Dr. Ventolini
Departmental Information for:
Welcome
Welcome to the web site of Texas Tech University Health Sciences Center, School of Medicine, Permian Basin Campus. We are a vibrant and progressive community-based medical school with a mission to provide state-of-the-art patient care, excellence in education and significant medical research.
The Permian Basin regional campus, located in Odessa, has been established as a graduate medical education site and now is home to residencies in Internal Medicine, Family and Community Medicine and Obstetrics and Gynecology as well as clinical rotations and patient care in the departments of General Surgery, Psychiatry and Pediatrics. We provide medical education to third and fourth year medical students in all six core specialties including family medicine, internal medicine, obstetrics and gynecology, pediatrics, psychiatry and surgery. In addition, physician assistant students from Texas Tech University Health Sciences Center in Midland are regularly assigned to our clinical services. While on campus, medical students and resident physicians receive a large amount of personal attention from our faculty in an intimate educational setting. We are proud of our achievements in medical education and proud of the achievements of our graduates.
The Texas Tech Physicians are the largest group practice in West Texas comprising over 500 physicians in all specialties, ranging from infants to geriatrics. Services in the Permian Basin are provided at two convenient locations at the Texas Tech Health Center at the main campus and the Texas Tech Physicians in Midland. Our physicians provide both family-centered health care and a broad range of specialty services. Furthermore, our large referral network allows patients easy access to service their medical needs. The Texas Tech Physicians of the Permian Basin admit patients to hospitals in both Odessa and Midland.
Our Family Practice Center provides primary medical care for individuals of all ages, including routine physicals, immunizations, well baby exams, health screenings, minor surgery, psychology and urgent care. The Internal Medicine Group, provides adult services in general and subspecialty internal medicine with services including, endocrinology, gastroenterology, nephrology and rheumatology. The Department of Pediatrics provides quality medical care for children. In addition to services such as well child exams, immunizations and treatment of childhood illnesses, our pediatricians also offer several specialty clinics designed to care for children with specific needs, such as obesity. The University Women's Health Center at Texas Tech offers a full range of services for women's health care in Midland and Odessa, including obstetrics, fetal stress testing, conception counseling, ultrasonography, osteoporosis screening and treatment and gynecology. The Department of General Surgery accepts physician referrals for all types of surgical needs and our surgeons take special interest in trauma prevention. The Department of Psychiatry treats sleep disorders, PTSD, addiction and depression.
Nationally recognized clinical scientists have been recruited to direct the Institute on our campus and to oversee other research development. It is our intent to continually create research programs that bridge medical school departments and the various schools of TTUHSC. Our research is directed toward answering questions that can be translated into practical applications in patient care. The presence of research on this campus also plays a major role in faculty development and provides an opportunity for faculty, residents and students to work in a scholarly environment.
Whether you are a patient, faculty member or medical student in search of residency, I invite you to explore our web site and offerings. I feel confident that you can find the information you're looking for. However, please do not hesitate to visit our accommodating campus or contact me for assistance.