Child Psychiatry Access Network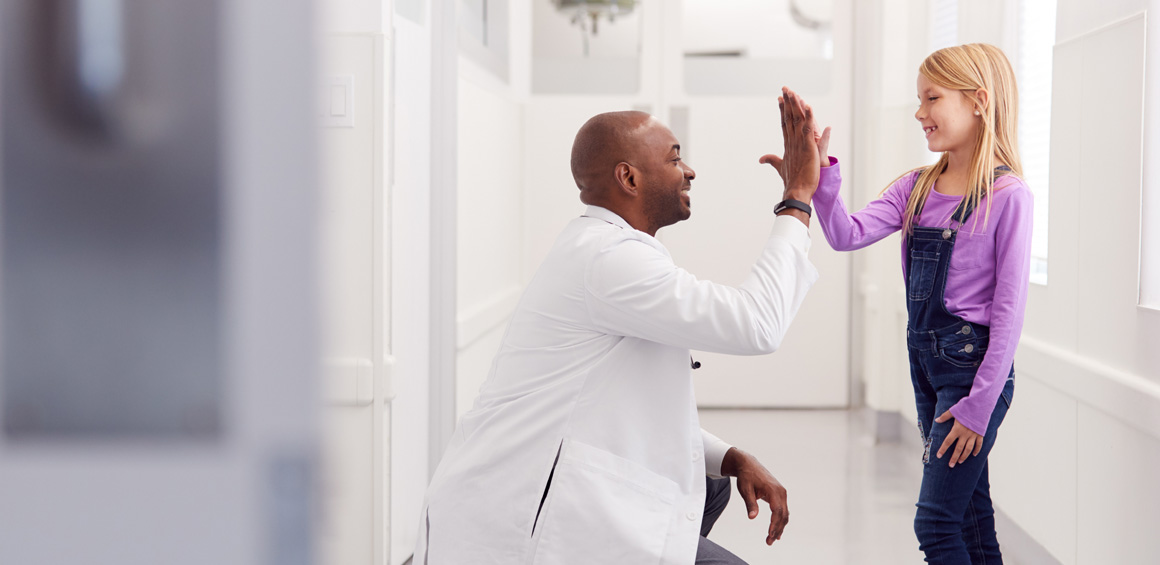 Supporting Pediatricians and Primary Care Providers in Texas
The Child Psychiatry Access Network (CPAN) is a statewide initiative, funded by the Texas legislature, to address the mental health needs of Texas children and adolescents. CPAN is a free network of child psychiatry access centers, staffed by child psychiatrists and other licensed mental health professionals to assist primary care providers with child mental health concerns.
The Texas Tech University Health Sciences Center is one of the state's 12 regional CPAN hubs. CPAN offers pediatricians and primary care providers live telephone case consultation, resource information, and training opportunities to assist with immediate care concerns at no cost. Meet the team.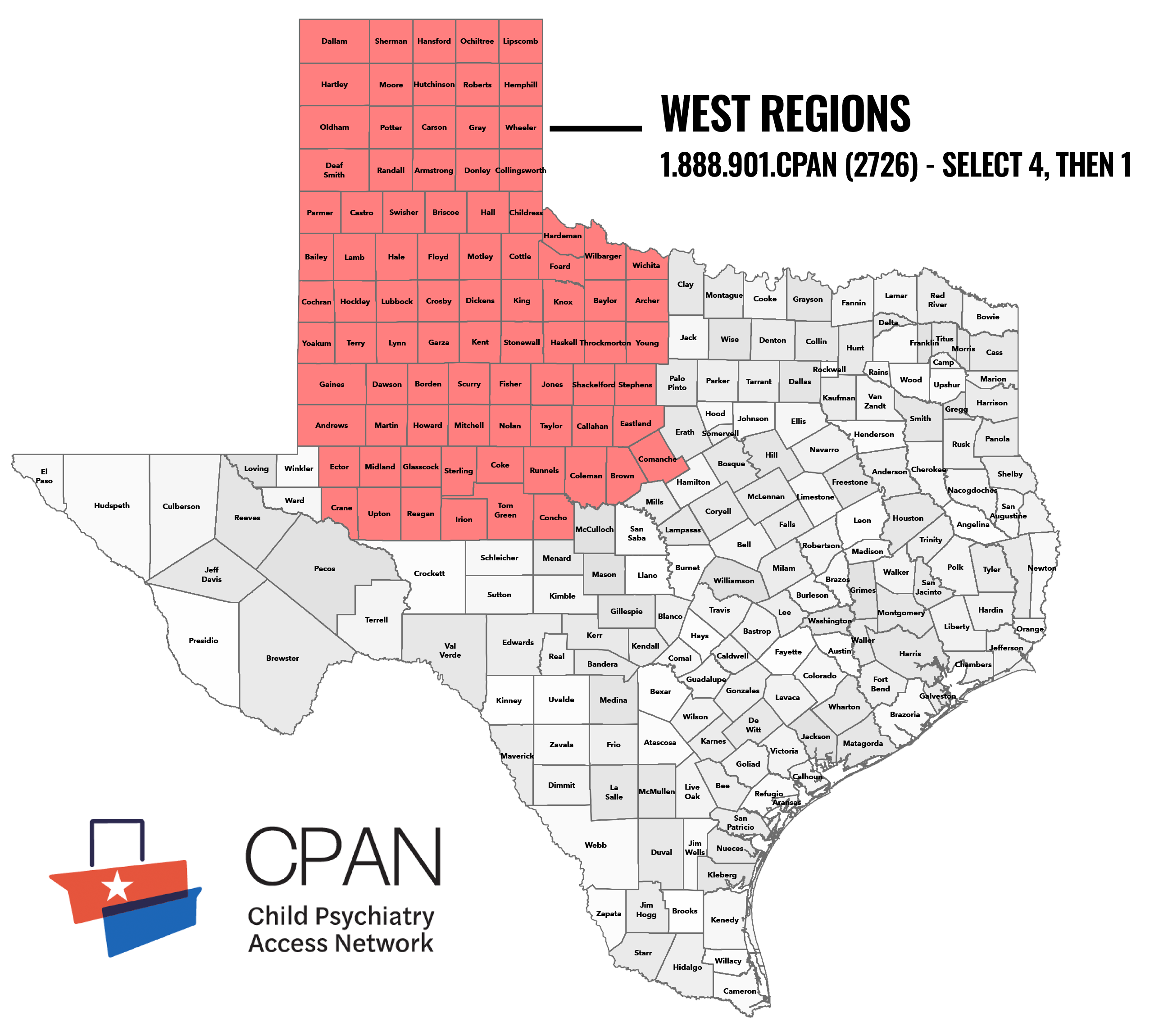 Call today for more information, to register, or for immediate assistance
1-888-901-CPAN (2726)
Select 4 for the west regions, then 1 to reach TTUHSC's free service.
How It Works
Call 1-888-901-CPAN.
Enroll in CPAN and be assigned to your Regional Hub.
Call our CPAN team during office hours from 8:00 a.m. to 5:00 p.m. when you need assistance with a patient: psychiatric consultation, behavioral management plan or resource/referral assistance.
Your CPAN team will speak with you within 5 minutes of your call to assign a team member to your question.
The CPAN call is designed to be efficient and help you manage your time during a busy practice day. Call back as many times as needed. Our team can help you, over time, manage basic to moderate mental health concerns with increased knowledge and confidence.
Benefits of Enrolling in CPAN
CPAN is a FREE service for Primary Care Providers.
You can receive psychiatric consultations with a child psychiatrist and licensed mental health professional.
Training opportunities for PCPs to improve the care of children and adolescents with behavioral health needs.
Facilitated Referrals to reliable mental health providers in your community.
How to Enroll
1. Call the following number 1-888-901-2726 (CPAN).
2. An Enrollment Form will be provided to you to complete via web link or QR code.
3. Complete and submit the form and you are officially enrolled!
4. You will be sent a welcome kit upon enrollment and can immediately start using the CPAN system.