Military & Veterans Programs
The Texas Tech University Health Sciences Center School of Nursing recognizes the tremendous contributions military and veteran nursing students bring to our undergraduate and graduate programs.
We are dedicated to providing active-duty and veteran nursing students with a seamless transition into academic life and delivering educational opportunities to help them grow professionally and personally. The School of Nursing strives to offer exceptional support and service to those who have served their country.
- Michael L. Evans, PhD, RN, FAAN
Dean and Professor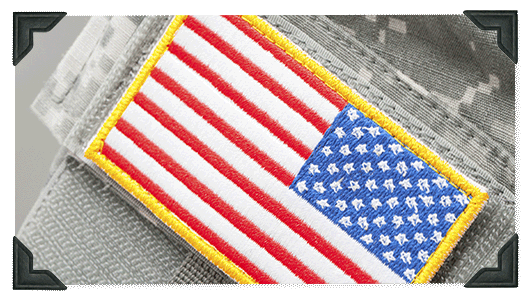 Prospective Military & Veteran Nursing Students
Prior to Discharge
The Department of Defense (DOD) recommends that you start your planning at least 12 months prior to separation, and 24 months prior to retirement, from active duty. The DOD's Transition Assistance Program (TAP) is a vital resource to ensure that your separation/retirement choices are truly in your, and your family's, best interests.
Getting Started
Apply to the Texas Tech University Health Sciences Center School of Nursing
Visit

Financial Aid

to learn more about grants, loans, scholarships and the FASFA form
Review the Veterans Educational Benefits section to review Federal, State and University educational benefits requirements.
Contact a

Student Affairs Coordinator

to learn more about the application and enrollment process
Certification Information
Veteran to BSN
Texas Tech University Health Science Center offers an accelerated (1 year) web-based and clinical coach training model leading to the Veteran to Baccalaureate of Science in Nursing (VBSN). The VBSN track will recruit veterans with prior military medical experience, who have met general education admission requirements, and facilitate the process of awarding college credits.
Click here for more information about the VBSN Track.
Resources for Students
Community Resources by Region
Amarillo Vet Center
3414 Olsen Blvd. Suite E
Amarillo, TX 79109
Phone: 806-354-9779 Or 877-927-8387
Fax: 806-351-1104
Normal working hours are 8:00am to 4:30pm Monday through Friday. In an effort to better serve the veteran and family members, upon request Vet Centers will provide services after normal work hours and/or on weekends.
The American Legion
617 SW 7Th Ave
Amarillo, TX 79101-2107
Veterans of Foreign Wars
1401 SW 8th Ave
Amarillo, TX 79101-1013
United States
Phone: (806) 373-3521
Meeting Location & Time
1401 SW 8th Ave
Amarillo, TX 79101-1013
United States
7:00 pm. Third Tuesday
Disabled American Veterans
6010 W Amarillo Blvd, Amarillo, TX 79106
(806) 468-1880
George H. O'Brien, Jr. VA Medical Center
300 Veterans Blvd
Big Spring, TX 79720
Phone: 432-263-7361 or 800-472-1365
http://www.bigspring.va.gov
Midland Vet Center
2817 W. Loop 250 N. Suite E.
Midland, TX 79707
Phone: 432-697-8222 or 877-927-8387
Fax: 432-697-0561