Prospective Student Resources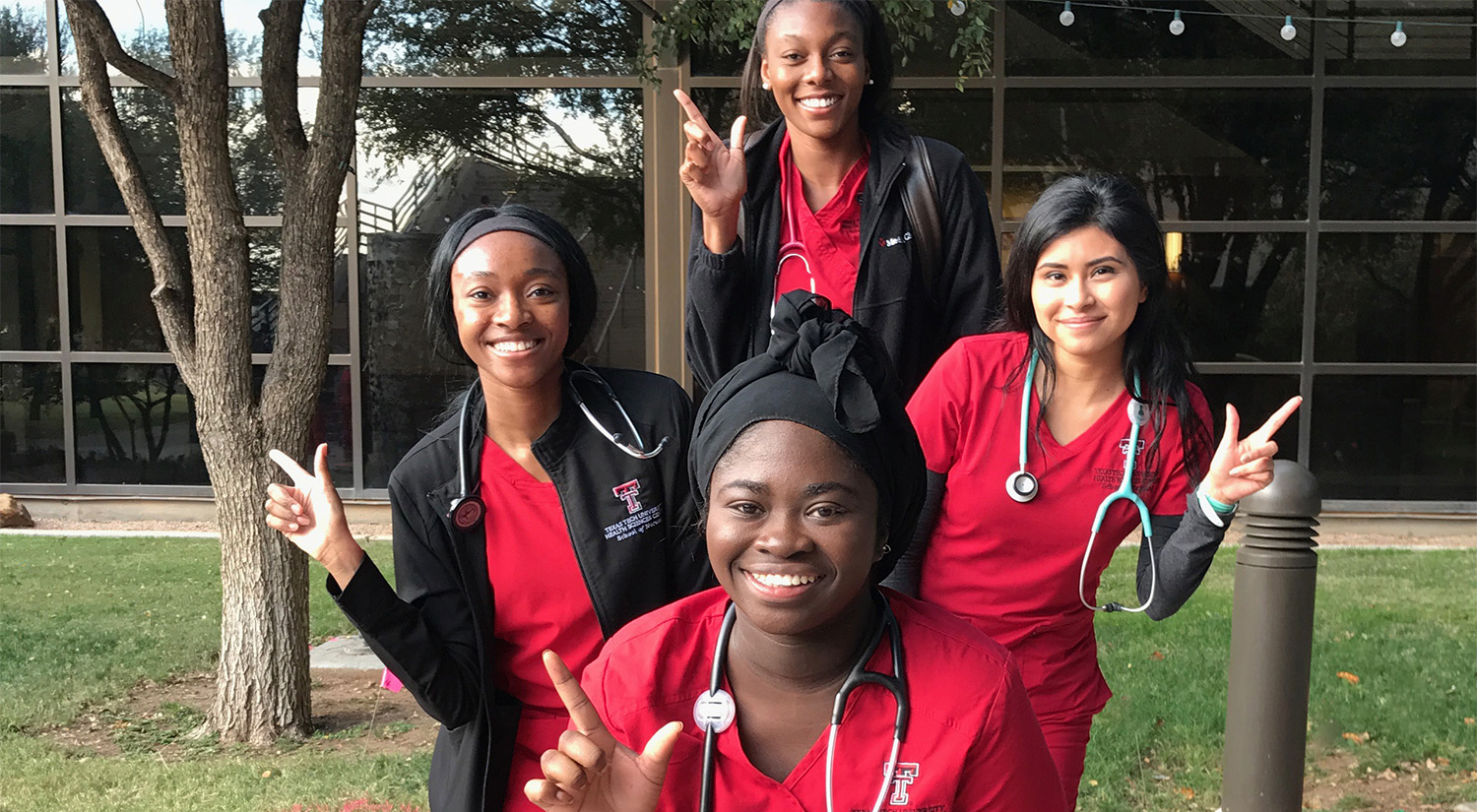 Texas Tech University Health Sciences Center is closely monitoring the ongoing COVID-19 (Coronavirus) situation. At this time, we anticipate that summer courses and programs will proceed as scheduled. We will stay in close communication with incoming summer students in the event of any changes. Any updates will be provided via email and posted on our New Student Orientation website. We encourage you to visit our TTUHSC Coronavirus resource website throughout the COVID-19 pandemic.
Search All Programs
School of Nursing
School of Nursing: Your Life, Our Purpose
If you're considering a career in the nursing field, you're in the right spot. The Texas Tech University Health Sciences Center School of Nursing offers a wide variety of programs — find the one that's best suited for your needs!
TTUHSC School of Nursing has 22 different programs for wherever you are on your path to a fulfilling career in health care. With these bachelors, masters, and doctoral programs, we seek to correct the critical nursing shortage both in our communities and across the nation.
From our online RN to BSN, to a Post-Graduate Family Nurse Practitioner certification, to an outstanding Doctor of Nursing Practice, our degrees for nursing create a vivid learning experience that meets the current needs and future goals of the individual. Our graduates continue into the field, flourishing in communities locally and across the globe. The links below will help you navigate through our programs and financial options to see which one is the best fit for you. Become part of a unified team that is dedicated to quality education and service!
Thinking about applying? Want to know more about a particular program? Let us know by completing our inquiry form!
Useful Links
Admissions & Student Affairs
Financial Aid
General Information