Dear TTUHSC Students and Team Members,
With great excitement, I'm pleased to announce the appointment of Lance R. McMahon, Ph.D., as Senior Vice President for Research and Innovation at Texas Tech University Health Sciences Center. He will begin duties on December 1. In his position, Dr. McMahon will serve as chair of the Research Council. Additionally, he will have a faculty appointment in the Jerry H. Hodge School of Pharmacy.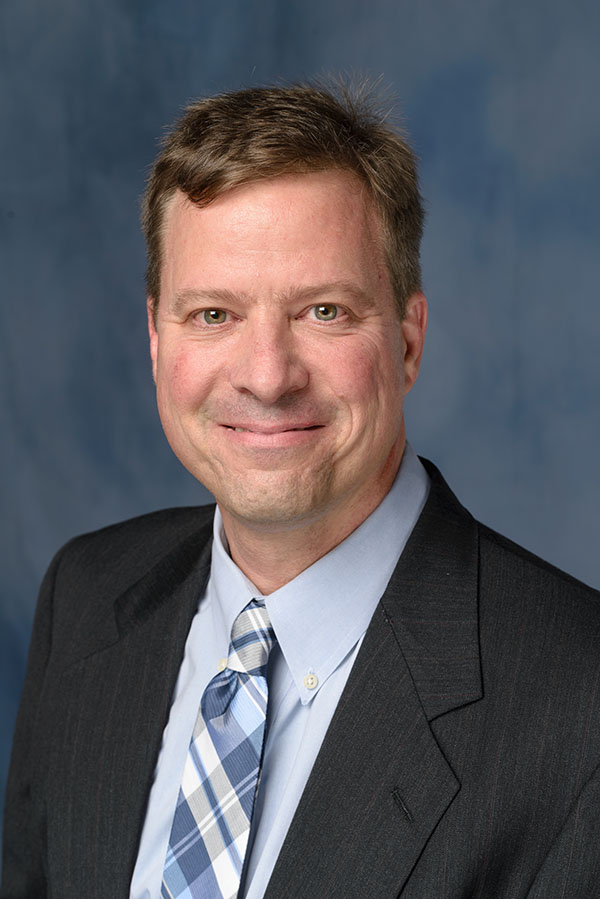 Dr. Lance R. McMahon, Senior Vice President for Research and Innovation
Dr. McMahon brings experiences from his current position as professor and chair of the Department of Pharmacodynamics at the University of Florida College of Pharmacy and a consistent record of successful research funding during his career. As demonstrated in his previous work, he has a firm commitment to building strategic research partnerships and will achieve excellence at TTUHSC through fostering collegial spirit, a shared vision, and strategic investment of university funds, equipment, and space.
Under his leadership, Dr. McMahon's department faculty tripled in number and quadrupled their external research funding. Dr. McMahon and faculty colleagues created a multidisciplinary academic drug discovery and development platform focused on natural products and synthetic derivatives affecting the central nervous system. He provides active leadership and support for several research centers and institutes and serves on the executive board of the McKnight Brain Institute. Dr. McMahon also is the scientific advisor for the Center for Addiction Research and Education at the University of Florida. He has received continuous funding from the NIH since 2003 and has published 113 peer-reviewed papers focusing on central nervous system drugs.
Dr. McMahon's experience extends to the classroom, where he has taught pharmacology, neuroscience, and pharmaceutical sciences curricula to Ph.D., medical, pharmacy, dental, physician assistant, and physical therapy students. His faculty service includes key roles on several college and university committees, and national service includes regular memberships on several NIH study sections and leadership positions within top scientific organizations.
Before joining the University of Florida, Dr. McMahon was a tenured associate professor of pharmacology at the University of Texas Health Science Center in San Antonio. He obtained a Ph.D. in behavioral neuroscience from Texas A&M University and was a postdoctoral fellow in the Department of Pharmacology and Toxicology at the University of Texas Medical Branch in Galveston.
Dr. McMahon is a native Texan with deep roots in San Antonio, where he met his wife of 25 years, Brenda McMahon, M.D. She is an assistant professor in the University of Florida Department of Community Health and Family Medicine. They have three children: Leah, a clinical psychology Ph.D. student at the University of Texas at Austin; Jacob, a computer engineering undergraduate at Florida State University; and Julia, a high school senior.
We are excited to welcome Dr. McMahon to TTUHSC to fill this vital role. His ability to work collaboratively with our schools and institutes will help set visionary and strategic priorities in research across the TTUHSC enterprise. Through his leadership, he will promote TTUHSC Values, mentor faculty, grow and advance research priorities, and lead us toward our vision to transform health care through innovation and collaboration.
I'm grateful to the search committee for their dedication and support to this mission-critical appointment for TTUHSC. Tom Abbruscato, Ph.D., associate dean of the Graduate School of Biomedical Sciences, chaired the search committee. Their efforts were remarkable in ensuring a robust and thorough process. They had numerous high-quality candidates, and dozens of faculty and staff from each of our campuses participated in the selection process.
Additionally, I'm grateful to Min Kang, Pharm.D., Distinguished University Professor in the School of Medicine Department of Pediatrics and Cancer Center and associate vice president for research. Her commitment to serving as Interim Senior Vice President for Research and Innovation over the last two years was essential in supporting TTUHSC's research efforts. Dr. Kang is deserving of the highest honors; she acted with grace and wisdom and demonstrated strong leadership in providing vision to the Office of Research while also working through challenges the team faced over this time.
Please join me in welcoming Dr. McMahon to the TTUHSC family.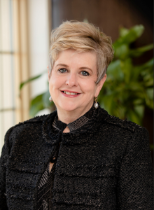 Lori Rice-Spearman, Ph.D.
PRESIDENT
Texas Tech University Health Sciences Center