Program of Assistance for Students
COVID: To promote your wellness during this extraordinary time of change and challenge, the Counseling Center at TTUHSC is offering Student Support Groups over Zoom. A counselor at the Counseling Center will facilitate these meetings, available to all TTUHSC students. Please note that this is NOT group therapy; rather, the purpose of these meetings is to support you and help you manage stress in your academic and personal life.
Fridays, 4:00-5:00 pm https://ttuhsc.zoom.us/j/93935902058
Mondays, 6:00-7:00 pm https://ttuhsc.zoom.us/j/94781708374
For questions please email counselingcenter@ttuhsc.edu
---
Assisting Students of TTUHSC
The TTUHSC Program of Assistance for Students (PAS) is a resource to promote health and wellness in your personal and academic life. PAS counselors are trained in addressing all types of problems, including:
Family and relationship problems
Depression
Excessive stress
Anxiety
Substance abuse
Other problems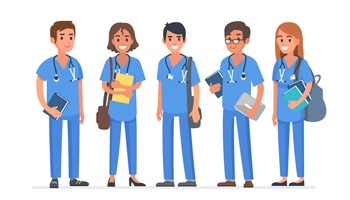 TTUHSC provides up to six (6) free counseling sessions per student per fiscal year (Sept. 1 - Aug. 31). Any TTUHSC student can receive assistance at no cost. Counseling services consist of assessment, brief therapy, and follow-up. If it is determined that a person needs long-term therapy, or other psychiatric or psychological services, a referral will be made to the appropriate professional.
See Contact Information to access counseling services in your area.
---
Distance/Online Students in Texas
Telehealth counseling is now available through The Counseling Center at TTUHSC. To be eligible for tele-visits, you must be an active TTUHSC student located outside of the Lubbock area.
To schedule please call 806-743-1327 or 1-800-327-0328.
---
Student Resources
Other Resources
Make an Appointment
Call 806.743.1327 or 800.327.0328
Visit us on Facebook or Instagram