CRI Annual Reporting of Manuscripts, Presentations and Abstracts
It is important for the Clinical Research Institute (CRI) to maintain an up-to-date list of all the meeting presentations (oral or poster), abstracts published, and manuscripts (submitted or published) as a result of research you have done that involve the CRI for FY 19 (Sept 1, 2018-August 31, 2019). We also need to know of any grant awards that were received based on research studies that involve the CRI. Please ask your faculty to forward this information to the CRI @ clinicalresearch@ttuhsc.edu. If at all possible, provide a copy by Friday, September 13, 2019.
We appreciate you taking the time to do this now and in the future. Please remember that we are here to help you with the preparation of your research studies.
Announcement of new Executive Director for the Clinical Research Institute (CRI)
Dr. John A. Griswold
It is my pleasure to announce the appointment of John A. Griswold, M.D., as the new Executive Director of the Clinical Research Institute effective September 1, 2019. Dr. Griswold replaces Dr. Alan Peiris who is retiring August 31, 2019.
Click here to read the entire pdf announcement for Dr. Griswold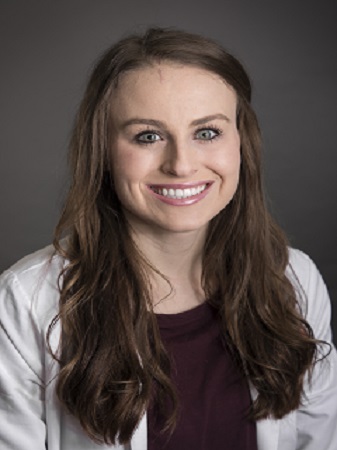 Congratulations to Meredith Gavin MS4 recipient
Congratulations to this year's recipients of the CRI Seed Grant!!
Dr. Courtney Queen, Department of Public Health and Dr. M Haris Nazim, Department of Surgery-Amarillo "Intergrating and testing a point-of-care iagnostic tool for the early detection of melanoma"
Dr. Nadezhda German, Department of Pharmaceutical Sciences and Dr. Kendra Rumbaugh, Department of Surgery-Lubbock "Assessing the activity of selected inhibitors of quorum sensing in P. aeruginosa and S. aureus using in vitro polymicrobial infection models.
Viceral fat is associated with high-grade complications in patients undergoing laparoscopic or robotic-assisted partial nephrectomy for renal masses
Congratulations to Dr. Lindsay Penrose, Assistant Professor
Department of Obstetrics and Gynecology
Title of Research Project: Soft tissue mobilization for lumbopelvic pain in the third trimester of pregnancy
>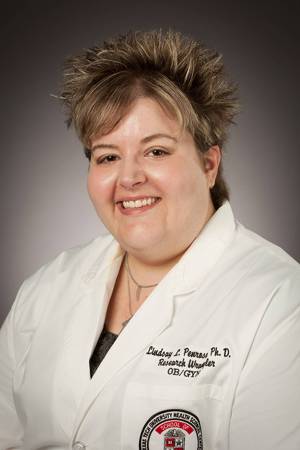 Congratulations to Dr. Ravindra M. Bharadwaj, MD, MPH, Division of Geriatric, School of Medicine Amarillo Campus
Title of Research Project: Glucose utilization and mitochondrial dysfunction in the blood cells of Alzheimer's Disease