Meet the Biostatisticians
Mhd Hasan Al-Mekdash, MA, MS, PhD
Mhd Hasan Al-Mekdash, MA, MS, PhD, is the Director of Statistical Services and a Senior Biostatistician at the Clinical Research Institute. His duties and responsibilities include supervising and training biostatisticians/analysts, determining the most appropriate study design based on options for statistical analysis, protocol review and development, performing statistical analysis, developing/maintaining policies on statistical procedures for the management and analysis of clinical research data, and developing and presenting educational programs in biostatistics to investigators, students, and research staff on all HSC campuses.
Dr. Almekdash has an extensive quantitative researcher experience and training at TTU where he earned his PhD in Higher Education Research with a minor in Geographic Information Sciences (GIS). For his dissertation research, Dr. Almekdash conducted geostatistical and spatial econometric analysis on Texas Education Agency (TEA) and Texas Higher Education Coordination Board (THECB) data, in addition to other large national datasets, to examine how various student and institutional variables contribute to admission, retention, and graduation at colleges and universities in the state of Texas. He also has a Master of Science degree in Interdisciplinary Studies with an emphasis in Quantitative and Geospatial Methods and a Graduate Certificate in Geographic Information Sciences and Technology (GIST).
Dr. Almekdash has interdisciplinary research activities that resulted in publications and presentations at national and regional conferences in the fields of Health Care, Higher Education, Applied Linguistics and Second Language Acquisition, Educational Psychology, Special Education, and Geosciences. He is also interested in the application of data sciences in health care, advanced biostatistical modeling, and the applications of quasi-experimental designs and GIS and spatial analysis in epidemiological research. He was recognized on the state and national levels as a quantitative methodologist and a statistician. Dr. Almekdash is an educator with more than 15 years of teaching experience in a higher education context in the U.S. and internationally.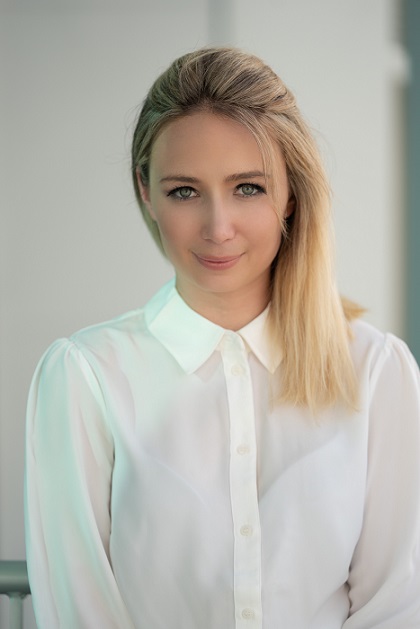 Silvia Jakubski, MA
Silvia Jakubski is a Biostatistician at TTUHSC. She completed her first Master's degree in Applied Medical Sciences at the University of Southern Maine in Portland, Maine. After working in immunology research, she pursued and received her Master's degree in Biostatistics from University of Florida in Gainesville, Florida. She is interested in applying statistical analysis skills to wide varieties of experimental designs and datasets. On her free time, she loves to run, hike and immerse in nature.